January 11, 2005 Plantronics (PLT)
Hello Friends! Thanks so much for stopping by and visiting my blog,
Stock Picks Bob's Advice
. As always, please remember that I am an amateur investor, so please consult with your professional investment advisors prior to making any investment decisions based on information on this website.

Looking through the
list of top % gainers on the NYSE today
, I came across Plantronics (PLT) which, as I write, is trading at $40.05, up $1.26 or 3.25% on the day. I do not own any shares nor any options on this stock!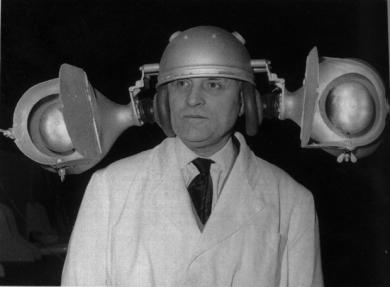 It is another DOWN day in the market, at least thus far, and I have enclosed the only "funny" headset picture I could find on the net! I hope it brings a smile to you!
According to the
Yahoo "Profile"
, PLT "...is a worldwide designer, manufacturer and marketer of lightweight communications headsets for phones and cellphones, telephone headset systems, accessories and related services for business and personal use."
On October 19, 2004, PLT
reported 2nd quarter 2005 results
. Revenues for the quarter increased 37% to $130.2 million up from $95.1 million in the same quarter for fiscal year 2004.
Diluted eps came in at $.49/share, up from $.27/share the prior year. The company also gave fairly bullish guidance for the 3rd quarter 2005 that is upcoming and due to be reported shortly.
How about longer-term? Taking a look at the
"5-Yr Restated" financials on Morningstar
, we can see that revenue has grown, a little inconsistently, from $315 million in 2000 to $490.7 million in the trailing twelve months. Earnings were also a bit erratic, dropping from $1.22 in 2000 to $.74/share in 2002, but then steadily increasing to the $1.72/share in the trailing twelve months (TTM).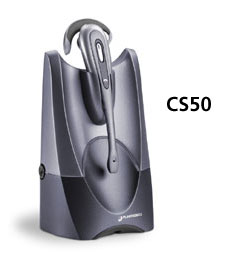 (This is a real Plantronics headset!)
Free cash flow, as reported on Morningstar, has also been fairly solid with $55 million in 2002, and $54 million in the trailing twelve months.
The balance sheet, per Morningstar is really quite impeccable. PLT has $214.3 million in cash, enough to cover BOTH the current liabilities of $74.0 million, AND the long-term liabilities of $8.1 million, almost three times over. In addition, Morningstar reports that they have an additional $158.6 million of other current assets.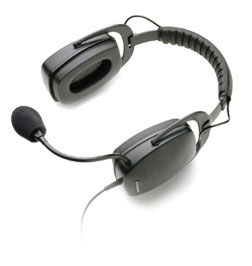 How about "valuation" issues? Looking at
"Key Statistics" from Yahoo
, we can see that this is a mid-cap stock with a market cap of $1.94 billion. The trailing p/e is moderate at 23.33, the forward p/e (fye 3-Apr-06) is better at 19.66. The PEG (5 yr expected) is nice at 1.31.
Yahoo reports 48.37 million shares outstanding, with 47.70 million of them that float. Currently there is a smallish 820,000 shares out short as of 12/8/04, representing 1.72% of the float or 1.934 trading days. This doesn't look like an issue to me.
In addition, the company DOES pay a small dividend of $.20/share yielding 0.52%. The last stock split was a 3:1 split, per Yahoo, in August, 2000.
How about "technicals"? Taking a look at a
PLT Point & Figure chart from Stockcharts
, we can see that this stock was actually trading lower, from late 2001 through March, 2003. The stock broke through resistance in mid-April 2003, and has been trading higher since. The stock looks strong technically to me!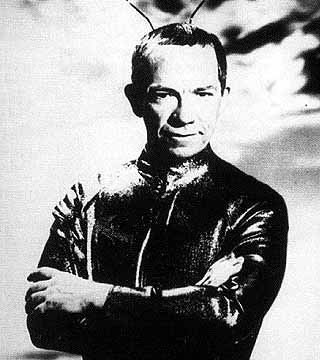 (speaking of headsets, wasn't Ray Walston's "martian headgear" about as tops as you can get?)So seriously, what do I think? Well, this stock actually looks pretty nice to me. Let's review, it is strong today in an otherwise weak market, the last quarter results were quite good, and the last few years have been strong (although not consistently over the last 5). They pay a dividend! They are generating free cash flow and their balance sheet is superb. Valuation-wise it also doesn't look bad and the chart is very pretty imho.

So if I had some cash to spend, would I be buying? Well, this does fit my criteria, so it would probably be a buy!

Thanks again for stopping by. If you have any comments, questions, or words of encouragement, please feel free to email me at bobsadviceforstocks@lycos.com. Please excuse my extra photos, I have just been so disappointed with the market tone, that I needed just a little levity. (not levitation, I will leave that to Bewitched.)

Bob