A Reader Writes "Is EVST a 'buy'?"

A "Xanga" buddy of mine, "stories" has written and asked me about Everlast (EVST). He wrote:
EVST, a buy?

'the contender' boxing reality tv show will air in march. also, a solid name of a brand. Everlast.
First of all, as stories knows, I am an amateur investor, so please consult with your professional investment advisors before taking any action based on information on this website. Furthermore, I am not psychic, so I
cannot
predict the future price action of any particular stock! But what I can do is sort of run it through my own screens and see how it fits into my perspective on stock market investments! So bear with me...

First things first. EVST closed on 1/28/05 at $6.68, down $.12 on the day or a loss of (1.76)%. According to the
Yahoo "Profile"
, Everlast (EVST) "...designs, manufactures and sells a diverse collection of consumer products, encompassing apparel and sports products, principally under the Everlast trademark."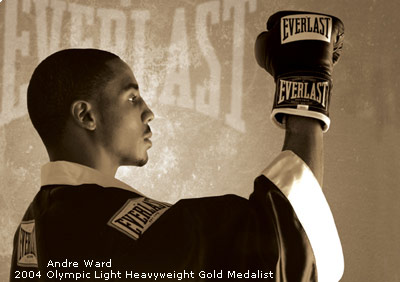 As I think that stories knows, my first step in evaluating a stock is to look at the latest quarter and see if revenue and earnings are positive and improving. On November 15, 2004, EVST
reported 3rd quarter results
. Revenue was
down
at $15.8 million, compared to $17.7 million the prior year. The company had a net
loss
of $(.2) million or $(.08)/basic share, compared with a net
income
of $.1 million, or $.03/basic share in the same quarter in 2003. This is not my kind of stock....but that doesn't mean the price might not appreciate in the future...but let's look further!
(sorry but the punching bag doesn't enlarge when you click on it!). How about longer-term results? For this, I turn to the
"5-Yr Restated" financials on Morningstar
. Here we can see actually a steadily increasing revenue from $24.5 million in 1999 to $65.6 million in 2002. Revenue has been down slightly since then and has not been growing in the way I like to see it grow.
And earnings? Well, this has been erratic to say the least, with $.31/share in 1999 increasing to $.44, and then dropping since the to a loss of $(.36)/share in the trailing twelve months per Morningstar. Not very encouraging imho.
And free cash flow? At least EVST is not burning up its cash, but they are at ZERO for free cash flow in the trailing twelve months.
And balance sheet? This looks adequate with $.5 million in cash and $23.7 million in other current assets, as opposed to $18.1 million in current liabilities and $32.8 million in long-term liabilities. At least they don't look insolvent imho.
(again, that boxing ring doesn't enlarge lol). What about "valuation"? Here I like to use the
Yahoo "Key Statistics" on EVST
. We can see that this is a tiny company with a market cap of only $20.91 million. No trailing p/e and nobody has estimates for a forward p/e. Price/sales is very cheap at .33.
Yahoo reports only 3.13 million shares outstanding with 1.70 million of them that float. Of these, as of 1/10/05, there were 15,000 shares out short representing a short ratio of only 0.044...so that doesn't look significant. No cash dividend nor any stock splits are reported on Yahoo. BTW, I do not own any shares nor do I have any options or short positions in this stock!
How about "technicals"? If we look at a
EVST Point & Figure chart from Stockcharts.com
:
we can see that this stock has been trading in a fairly narrow range between $6.00 and $2.25 between 1999 and early 2004. Recently, it has broken through resistance and does appear to be moving higher. Overall, the chart does look nice! (at least recently.)

So what do I think? Well, it doesn't fit my strategy, plain and simple. The last quarter showed decreasing revenue and a loss, the last twelve months is a loss, the revenue hasn't increased for a couple of years. Free cash flow is zip, and the balance sheet is marginally o.k.

Valuation I guess is reasonable. And the chart does at least recently look good. So those are the good things about the stock. Will the stock price go higher? It might. And if you buy some shares you might make some money. You could make a ton of money. But as for me, I shall be looking for stocks that fit my own criteria a little tighter.

Thanks so much for posting that question! You have been a loyal reader and follower stories, so I apologize if I didn't "pull any punches" on EVST!
Have a great week!

Bob