"Looking Back One Year" A review of stock picks from the week of September 8, 2003

Hello Friends! It is late Sunday, and I really got to get some shut-eye, but before I do, I wanted to post my "Weekend Review". It is one of the best ways I know to restore some humility to my sometimes inflated ego! Now of course, my reviews assume a buy and hold strategy, and I personally recommend selling if it drops 8%....so the performance of the picks isn't EXACTLY like it would be if it were in a managed account. But then again, there is not arguing witha stock price!
As always, please remember that I am an amateur investor so please do your own due diligence prior to making any decisions about any of these stocks and please consult with your professional investment advisors to make sure your ideas are timely, appropriate, and likely to be profitable for you! If you have any comments, questions, or words of encouragement, please feel free to email me at bobsadviceforstocks@lycos.com . I should warn you, that I may be answering your comments or questions right here in the blog!

On September 8, 2002, I
posted Merit Medical (MMSI)
on
Stock Picks Bob's Advice
at a price of $23.10. MMSI had a 4:3 split in December, 2003, reducing our stock price to $17.325. MMSI closed on 10/15/04 at $11.23 for a loss of $(6.10) or (35.2)%. Not a very auspicious start to the week!
On July 22, 2004, MMSI
announced 2nd quarter 2004 results
. Revenue came in at $38.9 million, up from $34.6 million last year. Net income was $5.1 million compared to $4.2 million the prior year, and on a per share basis, this came in at $.18/share vs $.16/share last year. However, a few days ago, Merit
pre-announced 3rd quarter results
which were below expectations but still higher than last year. Revenue is anticipated to come in about $35-$36 million (down from the prior quarter but ahead of last year), and earnings about $.14-$.15/share. Management attributed this to "...reduced demand for Merit's products during the third quarter." Not exactly encouraging and the stock price has reflected this outlook!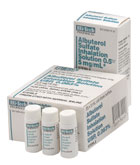 On September 8, 2003, I
wrote-up Hi-Tech Pharmacal (HITK)
at $28.75. HITK closed at $16.59 on 10/15/04, for a loss of $(12.16) or (42.3)%.
On September 8, 2004, HITK
announced quarterly earnings
. Net sales for the quarter ended July 31, 2004, were $12.1 million, a 31% increase in the prior year's sales of $9.3 million. Net income, however, came in at $869,000, down from $953,000, last year, a decrease of 9%. Earnings per diluted share came in at $.10/share, down 9% from $.11/share last year as well. Again, this shows the importance of INCREASING earnings, and the stock price reflects this report.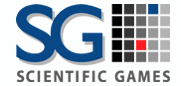 I
posted Scientific Games (SGMS)
on this blog on 9/12/03 at $11.55. SGMS closed on 10/15/04 at $19.36, for a gain of $7.81, or 67.6%.
On July 28, 2004, SGMS
announced 2nd quarter 2004 results
. Revenues jumped 38% to $178.1 million from $128.8 million in the same quarter last year. Net income (before preferred stock dividend) jumped 55% to $19.5 million or $.21/share compared to $12.6 million or $.14/share the prior year. These were great results!

Finally, on 9/12/04, I posted Hanger Orthopedig Group (HGR) at $14.75. Hanger closed at $5.48 on 10/15/04 for a loss of $(9.27) or (62.8)% over the past year.
On August 16, 2004, HGR
announced 2nd quarter results
. Unfortunately, they have had accounting irregularities that are being cleared up and have taken the "stuffing" out of this stock price. For the quarter ended June 30, 2004, net sales increased by $6.2 million, or 4.5%, to $145.1 million from $138.9 million last year. Unfortunately, net income DECREASED to $2.2 million or $.10/diluted share from last year's $7.8 million or $.34/diluted share. There are plenty of footnotes on this report, and this is not something that results in stock price appreciation to say the least!
Anyhow, I could have just skipped THAT week. Why don't we review our TASER pick again??? lol. But seriously, that was a rough week with three losing issues and one strong gain. The average performance for the week was a loss of (18.2)%. Nothing to write home about!
Please remember that this illustrates the risk of picking "momentum" stocks! However, if we had cut our losses at near 8% on the three losers, and had stayed with our one gainer, well then we wouldn't really have done so badly would we?
If you have any comments, questions, or words of encouragement, please feel free to write me at bobsadviceforstocks@lycos.com . Have a great week investing everyone!
Bob