"Weekend Trading Portfolio Analysis" Starbucks (SBUX)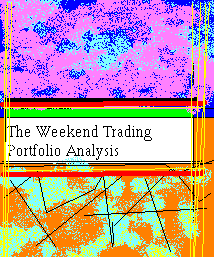 Hello Friends! Thanks so much for stopping by and visiting my bloc,
Stock Picks Bob's Advice
. As always, please remember that I am an amateur investor, so please remember to consult with your professional investment advisors prior to making any investment decisions based on information on this website.
Before proceeding, I would like to will all of you the Merriest of Christmasses, and the Happiest of Hanukkahs! May you have a wonderful day with family and friends and share the true spirit of these holidays!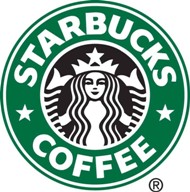 One of the things I am trying to do on this blog is to share with you my actual holdings in my trading account and keep you up to date on my actions and thoughts involved in managing my portfolio. I have had the most disciplined trading history since I started doing this as all of my readers are 'witnesses' to my actions, and I feel accountable to you! A few months ago, I started reviewing my holdings, going alphabetically through my list which now stands at 20 positions. Last week I reviewed SRA (SRX) and this weekend I would like to review my holdings and trades in Starbucks (SBUX) one of the longest-held stocks in my portfolio.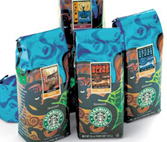 I first acqired Starbucks (SBUX) in my trading account on January 24, 2003, about four months before I even started blogging here! My cost basis is at $11.40/share which is an adjusted purchase price as SBUX recently split 2:1 on 10/24/05. SBUX closed at $30.56 on 12/22/05, and thus my current holding of 59 shares has an unrealized gain of $19.16 or 168.1%.
If you are a regular reader of this blog, you will know that my strategy of portfolio management includes selling losing stocks quickly at small losses and selling my gaining stocks slowly and partially at targeted gains which currently stand at 30, 60, 90, 120, 180, 240, etc. Thus, I haved been selling portions of my Starbucks stock already: 25 shares 9/8/03, 15 shares 1/23/04, 15 shares 6/18/04, 10 shares 12/3/04, and 11 shares 12/5/05. These shares were sold at the 30, 60, 90, 120, and 180% gain levels. I have reduced my current sales amount from 25% of a holding to 16% of a holding, as stocks like Starbucks which have been sold multiple times are starting to diminish in size!
Thus on the upside, my next sales point would be at a 240% gain or 3.4 x $11.40 = $38.76. My sale on the downside, barring any news that would lead me to unload my shares earlier (some fundamental information that I would deem to be significant enough to intervent), would be at a 90% gain level...allowing my holding to retrace 50% of the highest targeted sale at a gain....or 1.9 x $11.40 = $21.66.
Anyhow, let's take a little bit of a closer look at this company: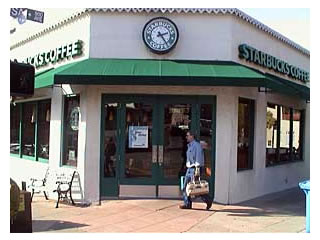 According to the
Yahoo "Profile" on Starbucks
, the company
"...engages in purchasing, roasting, and selling whole bean coffees worldwide. The company also sells brewed coffees, espresso beverages, cold blended beverages, food items, teas, branded coffee drinks, a line of ice creams, and a line of compact discs through its retail stores. In addition, its stores offer pastries, sodas, juices, games, and seasonal novelty items, as well as coffee-related accessories and equipment, such as coffee grinders, coffeemakers, coffee filters, storage containers, travel tumblers, and mugs."
On November 17, 2005, Starbucks (SBUX)
announced 4th quarter 2005 results
. Consolidated net revenue increased 20% to $6.4 billion and net earnings grew 27% to $494 million. Comparable store sales grew 8% in the quarter. This was a solid earnings report.
When looking at a retail stock like Starbucks (SBUX), one thing I always like to check is the latest "same store sales reports" which for some companies are released on the first Thursday of the month. On December 1, 2005, SBUX
reported same store sales numbers for November, 2005
. Same store sales grew 7% outpacing the 3.9% estimated by analysts. Total revenue for the month grew 22% with 354 new outlets in the United States and abroad in the last eight weeks! Total stores now stand at 10,595.
And what does the chart look like? Taking a look at the
"Point & Figure" Chart from Stockcharts.com
: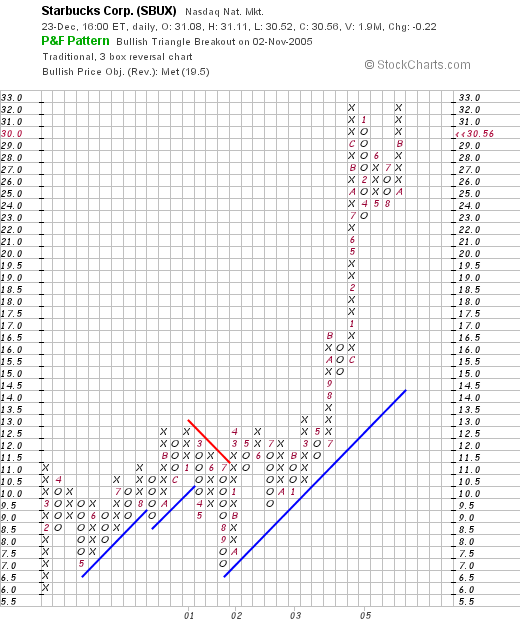 We can see that the stock has been slowly appreciating between 2000 and 2003 and then in May, 2003, really exploded to the upside. The stock looks quite strong to me!

Anyhow, that's another of my holdings to share. My biggest mistake has been to sell too much of this stock and not to buy enough of an initial position. I shall be selling smaller portions (1/6) as the stock hits price targets on the upside.

Thanks again for spending time visiting with me. If you have any questions or comments, please feel free to leave them on the blog or email me at bobsadviceforstocks@lycos.com.

Bob