Kyphon (KYPH) "Weekend Trading Portfolio Analysis"

CLICK HERE FOR MY PODCAST ON KYPHON
Hello Friends! Thanks so much for stopping by and visiting my blog,
Stock Picks Bob's Advice
. As always, please remember that I am an amateur investor, so please remember to consult with your professional investment advisors prior to making any investment decisions based on information on this website.
This blog serves a lot of different purposes. For one thing, I am trying to enhance my ability in picking stocks for potential price appreciation. In addition, I am working on my own trading strategy that determines which stocks to buy, when to buy them and when to sell them. I guess that is something we are all trying to do!

As part of my effort on "transparency" I regularly list my trading portfolio within the posts of the blog, and on weekends, try to review each of my individual holdings to see how they are doing, and what their current fundamentals look like. This post is about Kyphon (KYPH), the next stock in my actual trading portfolio going alphabetically after Jos. A. Bank (JOSB), which I now no longer own, but which I
reviewed on Stock Picks Bob's Advice on May 21, 2006
. So let's take a look at Kyphon, see how I have done with this investment and what the current evaluation looks like. (Is that another dangling participle?)
Before I get to the actual review of Kyphon, let me point out that this stock is an 'old favorite' of mine, having first
posted Kyphon on Stock Picks Bob's Advice on October 30, 2003
, and
revisited this Stock Pick on May 20, 2005
. This is also the second time that I have owned this stock having purchased 300 shares of Kyphon on April 5, 2004, and sold all 300 shares with a loss of $(734.69) after only 8 days, selling the shares on April 13, 2004.
My current holdings of 150 shares of Kyphon were purchased May 20, 2005, with a cost basis of $29.21/share. I have already sold 50 shares of my original 200 that were purchased 7/8/05 at a price of $37.98, with a gain of $8.77 or 30%, my first targeted appreciation point. At that date I was selling 1/4 positions of my stock. Subsequently, I have adjusted this to 1/6th positions at targeted gains to avoid diminishing the size of my original investment.
KYPH closed at $34.69 on June 23, 2006, for an unrealized gain of $5.48 or 18.8% since my purchase. Since I have already sold one portion of my original holding at a gain, my next targeted sale on the downside would be at break-even or $29.21. On the upside, my next partial sale (1/6th of my remaining shares) is planned at a 60% appreciation point, which would work out to 1.60 x $29.21 = $46.74.
Anyhow, that's what I have been doing with Kyphon....let's take a closer look at the stock itself.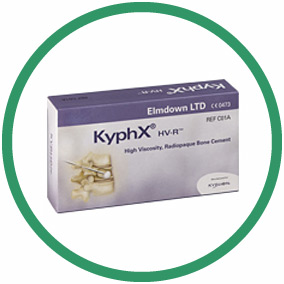 1. What does the company do?
According to the
Yahoo "Profile" on Kyphon
, the company
"...engages in the design, manufacture, and marketing of medical devices to treat and restore spinal anatomy using minimally invasive technology. Its products include KyphX Bone Access Systems, which is used to create a working channel into fractured bone; KyphX Xpander, Elevate, Exact, and Express inflatable bone tamps, which are disposable sterile devices that combine the functionality of a metal bone tamp with the engineering principles of medical balloon technologies."
2. How did they do in the latest quarter?
On April 27, 2006, Kyphon
reported 1st quarter 2006 results
. Net sales for the quarter ended March 31, 2006, came in at $91.4 million, a 38% increase over the same quarter in the prior year result of $66.2 million. Earnings per diluted share grew 27% to $.19/share up from $.15/share the prior year. The company related in the report how due to new accounting requirements related to stock-based compensation, these results would have been even better without this additional reporting included.
3. How has Kyphon been doing longer-term?
Reviewing the
Morningstar.com "5-Yr Restated" financials
, we find that revenue has steadily and rapidly grown from $36.1 million in 2001 to $306.1 million in 2005 and $331.3 million in the trailing twelve months (TTM).
Earnings, which dipped from $.65/share in 2003 to $.50/share in 2004, increased to $.66/share in 2005 and $.70/share in the TTM. It should be noted that the company has been modestly increasing its shares outstanding from 38 million in 2003 to 44 million in the TTM. However, this less than a 16% increase in shares outstanding has been accompanied by an almost 300% increase in revenue.
Free cash flow has grown from $9 million in 2003 to $65 million in the TTM.
Insofar as the balance sheet is concerned, Kyphon looks terrific with $217.2 million in cash reported enough to cover both the combined $64.7 million in current liabilities and the modest $8.9 million in long-term liabilities combined almost three times over! If we calculate the current ratio by adding the $217.2 million in cash with the $85.8 million in other current assets, we have $303 million in total current assets which when divided by the $64.7 million in current liabilities yields a current ratio of 4.68. Generally speaking, a current ratio of 1.5 or higher is considered 'healthy' so a ratio of 4.68 is very strong indeed!
4. How about some valuation numbers on this stock?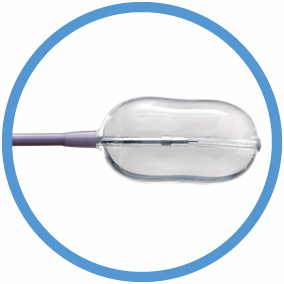 Reviewing
Yahoo "Key Statistics" on Kyphon
, we find that the stock is a mid-cap stock with a market capitalization of $1.53 billion. The trailing p/e is rich at 49.77, and the forward p/e is a bit better (fye 31-Dec-07) at 27.75. In spite of this rich p/e, the (5 yr expected) PEG is only 1.11, still suggesting that the stock is reasonably priced (imho).
Using the
Fidelity.com eresearch website
, we find that Kyphon is in the "Medical Instruments/Supplies" industrial group. Looking at the Price/Sales ratio, we can see that KYPH is second richest in valuation by this parameter with a Price/Sales ratio of 4.8. Topping this group is another of my "picks" Cytyc (CYTC) at a ratio of 5.9. Following KYPH is Stryker (SYK) at 3.7, Becton Dickinson (BDX) at 2.8, Baxter International (BAX) at 2.4 along with Boston Scientific (BSX) at 2.4.
Looking at profitability, specifically the "Return on Equity" (ROE), we find that Kyphon is lowest in this group with a ROE of 13.2%. Topping this group is Baxter (BAX) at 21.8%, Cytyc (CYTC) at 20.7%, Becton Dickinson (BDX) at 20.3%, Stryker (SYK) at 20.2% and Boston Scientific at 14.1%.
Thus by these particular ratios we find the disturbing combination that this particular company is the second 'richest' in valuation by the Price/Sales ratio in this group while being the last in terms of profitability. Clearly, this stock is being valued in terms of future results and not entirely by current performance.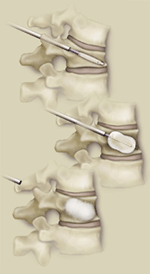 Finishing up with Yahoo, we find that there are 44.22 million shares outstanding and 43.29 million that float. Of these shares, 6.08 million are out short representing 13.80% of the float or 10.8 trading days of volume (the short ratio) as of May 10, 2006. Using my own 3 day short ratio rule, this appears significant, and may lead to a short "squeeze" if the company should continue to report strong financial results. The second quarter which ends in a few day should be reported in a few weeks.
5. What does the chart look like?
If we review the
"Point & Figure" chart on Kyphon from StockCharts.com
, we can see that the company dipped from $14.00 in late 2002, to a low of $6.50 in November, 2002. Since then the stock has been moving higher to a high of $46 in November, 2005. The stock has been consolidating in this range and is now testing its "support line" at the $33.00 range. It clearly has been under pressure the past month while the market has corrected, however, it does not appear to have totally broken-down at this point.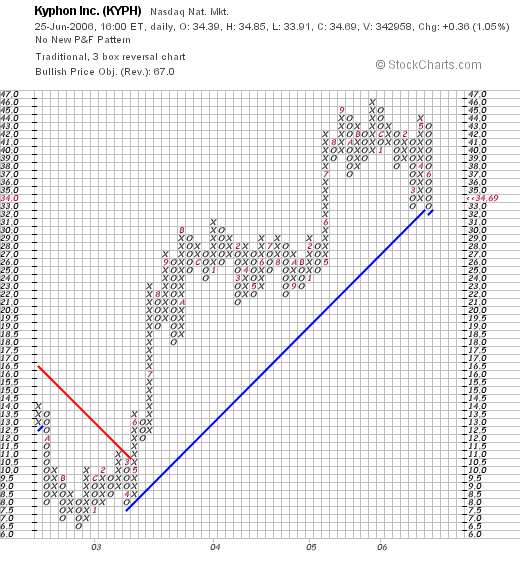 6. Summary: What do I think about this stock?

First of all I like this stock enough to own it :). But seriously, looking through the information I have examined, we find that this company is a 'young' medical device manufacturer that is demonstrating its ability to grow sales strongly, is increasingly profitable, is generating increasing free cash flow and has a great balance sheet. Valuation-wise, we find that this company may be 'priced for perfection'. The p/e is rich at 49.77, but the PEG is nice at 1.1 suggesting the expected rapid earnings growth. The Price/Sales ratio is also second in its group indicating the rich valuation. And the ROE is at the bottom of its group, pointing out that profitablility, which is likely improving quickly, is still not robust relative to other stocks in its industrial group. On the plus side, there are lots of people betting against the stock with over 10 days of short interest outstanding. However, with a solid earnings report next month, this could turn against the shorts. In addition, the chart still looks strong although on the short-term, it has been under pressure alongside most of the stocks in the market.

Anyhow, that's my review of Kyphon, one of the stocks I still own in my trading portfolio! Thanks so much for stopping by and visiting! If you have any comments or questions, please feel free to leave them on the blog or email me at bobsadviceforstocks@lycos.com. Please also remember to visit my Stock Picks Bob's Advice Podcast Site where you can listen to me talk about many of the same stocks I write about on this blog!

Enjoy the rest of your weekend!

Bob
Posted by bobsadviceforstocks at 9:59 AM CDT |
Post Comment
|
Permalink
Updated: Sunday, 25 June 2006 12:40 PM CDT