Air Methods (AIRM) "A Reader Suggests a Stock"
Hello Friends! Thanks so much for stopping by and visiting my blog, Stock Picks Bob's Advice! As always, please remember that I am an amateur investor, so please remember to consult with your professional investment advisers prior to making any investment decisions based on information on this website.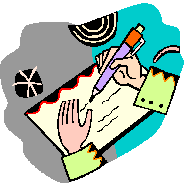 One of the great things about writing this blog is receiving emails and comments from readers and fellow investors. There are a lot of bright and observant people out there. Many with ideas and thinking ahead of my own. It is just perhaps that I like to write better than they do :). They are probably too busy making money!
Anyhow, one of my most loyal readers and letter writers is Doug S. who has peppered me with frequent emails. And he has LOTS of great ideas an comments. And I promise you Doug that I read them all. I just cannot write up all of your comments :). Doug did find an interesting company which I cannot tell you whether he owns any shares or not because I just don't know. Let's always assume that whenever somebody writes about a stock, they own shares.

Anyhow Doug wrote:
"Check out AIRM as this is definitely
your kind of stock."
Let's take a brief look at Air Methods, and I think you will see that Doug is correct. In light of all of this,
AIR METHODS (AIRM) IS RATED A BUY
What do they do?
According to the Yahoo "Profile" on Air Methods, the company
"...provides air medical transportation services and systems in the United States. It operates in three segments: Community-Based Model, Hospital-Based Model, and Products."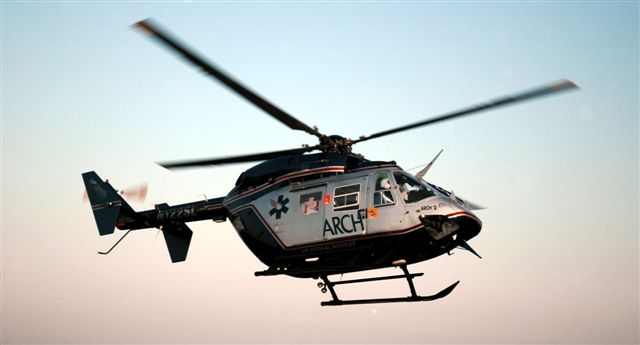 Latest quarter?
On August 9, 2007, AIRM reported 2nd quarter 2007 results. Revenue climbed 16% to $90.7 million, net income grew 105% to $7.8 million or $.63/diluted share up from $3.8 million or $.31/diluted share the prior year.
Longer-term?
The Morningstar.com "5-Yr Restated" financials on AIRM are solid from my perspective. That means steady revenue growth, steady earnings improvement, relatively steady shares, positive free cash flow, and a solid balance sheet.
Valuation?
Looking at Yahoo "Key Statistics" on AIRM, we can see that this is a small cap stock with a market capitalization of $509.65 million. The p/e isn't bad at 23.69, the forward p/e is better at 18.39, and the PEG is nice at 1.06. There are 11.89 million shares outstanding with 9.18 million that float. As of 8/10/07, there were 1.37 million shares out short representing 11.4 trading days of volume. This is more than my '3 day rule' of significance, so this could have some bullish effects if ever there is any news reported as shorts could be squeezed.

The company doesn't pay a dividend and the last stock split was April 7, 1992, when the stock had a reverse split of 1:6.

Valuation-wise, using the Fidelity.com eresearch website, we can see that the stock trades at a Price/Sales ratio (TTM) of 1.49, compared to an industry average of 1.80. The company also appears to be slightly more profitable, at least as measured by the Return on Equity (TTM), coming in with a 20.06% figure, compared to the industry average of 17.04%.
And the Chart?
Looking at the "point & figure" chart on Air Methods from StockCharts.com, we can see an impressive price chart with the stock, after declining to a low of $4.25 in July, 2002, broke through resistance at $6.50 in May, 2003, and hasn't looked back yet. The stock has had a small amount of recent consolidation in price, but clearly shows great strength trading well above the support line.
What do I think?
I think Doug has indeed found one of 'my kind of stocks'! The quarterly report was strong, the Morningstar page was solid, valuation is reasonable, and there are even a bunch of short-sellers betting against the company. Finally the chart looks great as well. Everything is there except for a signal to be buying the stock.

For me I wait until my own portfolio generates a buy signal and the stock I am interested in appears on the top % gainers list on the day I wish to buy something. This really does limit my choices.

But I shall be keeping this one in my "vocabulary" of stocks and wouldn't be surprised to find an opportunity to pick up shares at some future time. If not, it still is worth a place in the blog!
Thanks again Doug for writing in and providing me with such a great stock to examine! I don't own any shares, but if you have indeed taken the plunge, good luck with your purchase. I don't feel too comfortable about the investing climate at this time, but I am always on the lookout for new names and new stocks to be monitoring!
If you have any comments or questions, please feel free to leave them on the blog or email me at bobsadviceforstocks@lycos.com. As I have been reminding everyone, if you get a chance, drop by my Stock Picks Podcast Website where you can hear me discuss some of the many stocks I have been writing about here on the blog---and maybe even hear me recite a favorite poem :). Also, be sure and visit my Covestor Page wherre Covestor has been tracking my actual Trading Portfolio since June, 2007. And my SocialPicks page where SocialPicks has been monitoring all of my stock picks since January, 2007, and evaluating my accuracy in picking stocks!
Wishing you all a healthy week ahead for both your financial as well as your medical well-being!
Bob
Posted by bobsadviceforstocks at 4:22 PM CDT |
Post Comment
|
Permalink
Updated: Sunday, 9 September 2007 8:22 PM CDT