March 25, 2005 Aladdin Knowledge Systems (ALDN)
Hello Friends! Thanks so much for stopping by and visiting my blog,
Stock Picks Bob's Advice
. As always, please remember that I am an amateur investor, so please consult with your professional investment advisors prior to making any investment decisions based on information on this website!
The markets are closed today since it is Good Friday, and I certainly wish all of my friends who celebrate Easter, a very Happy Easter!
For those of you who are new to this website, I like to look through stocks that are moving higher on any particular day, and see if there are any that might be worthy of consideration for addition into a portfolio. I use a few screens to assess the stocks and write up my findings. Of these many stocks, I do pick stocks to add to my own trading portfolio, and try to keep you posted when I do that. However, my timing of adding additional positions is based on the "bullish" activity within my own holdings. That is, I add a position, when I sell a portion of a holding at a targeted gain level. Otherwise, I try my hardest to just "sit on my hands". But I am still looking and thinking about new stocks virtually every day!

One of the first places I like to go when I start exploring for a new stock idea, is the
list of top % gainers on the NASDAQ
. Yesterday (3/24/05), Aladdin Knowledge Systems LTD (ALDN), made the list, and closed at $23.26, up $1.81 on the day or 8.44%. I do NOT own any shares nor do I have any options on this company.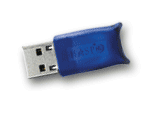 According to the
Yahoo "Profile" on ALDN
, Aladdin "...is active in the digital security market, providing solutions for Software Digital Rights Management and Enterprise Security."
In my methodical fashion, I next check the latest earnings report...looking for positive revenue and positive earnings growth. On January 24, 2005,
Aladdin reported 4th quarter 2004 results
. Revenues for the fourth quarter ended December 31, 2004, increased 24.7% to $18.8 million from $15.1 million for the same period the prior year. Net income for the fourth quarter jumped 121% to $2.6 million or $.20/diluted share up from $1.2 million or $.10/diluted share the prior year. These, imho, were very strong results!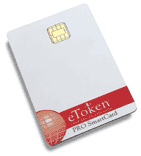 O.K., they had a great quarter. But from my perspective it is the
persistence
of these results that makes a great stock investment! For this consistency in performance, I like to review a longer-term assessment by looking at Morningstar. Within this website, are the "financials" and in particular the "5-Yr Restated" financials that I find personally so helpful. For ALDN, they are located
here
.
First thing, looking at the series of bar graphs, we can see a nice 'ramp-up' of revenue growth from $44.3 million in 2000 the $54.7 million in the trailing twelve months.
Earnings have been a bit more erratic dropping from $.12/share in 2000 to a loss of $(1.32)/share in 2001, but has improved steadily since then, with the latest quarter showing a very strong result.
Next, free cash flow. Why do I think this is important? If you all were investing during the "dot-com" era, then you will recall all of the many start-ups that came to market without any real revenues and without any real earnings. In fact, they often talked about the "burn-rate" of these companies. What they were referring to, as I understand it, was the fact that these new ventures were consuming their cash, sort of burning it up, and had to start earning money before running out of their start-up money.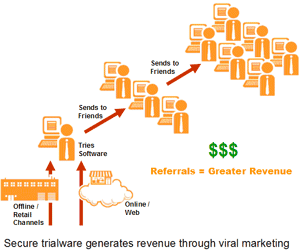 On the Morningstar section on the same page, we can see that ALDN had
negative
free cash flow in 2001 at $(6) million. Howver, this has improved and is up to $5 million in the trailing twelve months (TTM).
Next, what about the balance sheet? From this, we can sort of get a financial 'check-up' on the company. That is, the more cash and assets a company has and the less the liabilities, well it is sort of obvious! Anyhow, ALDN has, according to Morningstar, $19.5 million in cash, which by itself is able to pay off both the current liabilities of $11.3 million and the $3.2 million of long-term liabilities combined. In addition, Morningsar shows that ALDN has $18.5 million of
other
current assets. The financial health of this company looks just fine, thank you.
What do I check next? I like to get a handle on some "valuation" questions. I am not purely a momentum investor, a value investor, or a technician. I like to use a combination of everything :) to get a handle on a stock!
I have found the easiest place to find some value parameters is on Yahoo. In fact, for ALDN, the
Yahoo "Key Statistics"
are quite helpful.
First, we can see that this is a very small company in the great big picture of things with a market capitalization of $266.98 million. This figure is determined by multiplying the price per share by the number of shares...sort of what it would cost to buy the whole company at the current price...
The trailing p/e is moderately high at 34.41. The forward p/e (based on fye 31-Dec-06 estimates) is nicer at 20.58. Thus, the PEG, which is a number telling us something about how the P/E relates to the growth rate, is at 1.00, saying it is, imho, reasonably valued.
Price/sales is a bit richer at 3.56.
Yahoo shows that there are only 11.48 million shares outstanding with 6.40 million that float. Of these, 351,000 shares are out "short" as of 2/8/05. This amounts to 5.48% of the float or 1.664 trading days of volume. From my perspective, this is not a very high level of short shares. (Short shares are shares that have been pre-sold by speculators betting that the stock will decline. Thus a high level of short sales means that there are a lot of shares that need to be purchased to cover these pre-sold shares as investors close out these trades. This pent-up demand for shares actually is bullish for a stock!)
Yahoo shows no cash dividend and the last stock split was a 3:2 on September 18, 1995. Almost ten years ago!
How about some technical issues? If you are a novice, that simply means, how does the chart look? Is the stock price climbing, declining, or doing something else? Do trends determine future price moves? I don't think so, but they can tell you something about whether people are tending to be accumulating a stock and buyers are willing to pay higher prices over time, or if the opposite is true.
Recently, I have found that "point & figure" charts are very helpful. They show columns of o's and x's which represent declining stock prices (o's) or climbing stock prices (x's). From my perspective, they give a nice "feel" for the stock price activity.
The
Stockcharts.com "point and figure" chart on ALDN
shows a very strong price appreciation.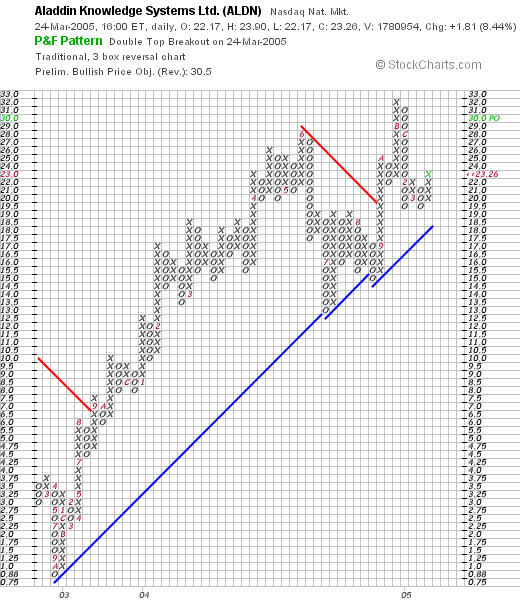 This stock bottomed out around $.88/share in October, 2003, and has been climbing since to the $23.26 level where it closed yesterday (3/24/05). The stock has consistently been trading higher than its "support" line represented by the blue 45 degree line that moves higher.

So what do I think? I actually like this stock a lot! The stock moved higher yesterday on an upgrade, the latest quarter was solid, the last few years have shown steady improvement of revenue, but a bit erratic on the earnings picture. Free cash flow is positive and growing, the balance sheet is gorgeous, valuation is reasonable and the chart looks very strong! Now, if I just had some cash, or at least a buy signal from my portfolio, I might be purchasing some shares :).

Thanks so much for stopping by and visiting. If you have any questions or comments, please feel free to email me at bobsadviceforstocks@lycos.com.

Bob