May 2, 2005 Moldflow (MFLO)
Hello Friends! Thanks so much for stopping by and visiting my blog,
Stock Picks Bob's Advice
. As always, please remember that I am an amateur investor, and you need to check with your professional investment advisors prior to acting on any information on this website. I cannot be responsible for your losses any more than I shall be entitled to your gains when you trade. I make these observations for my own education and enjoy sharing them with you!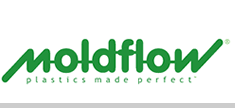 Looking through the
list of top % gainers on the NASDAQ today
, I came across Moldflow (MFLO) that closed at $13.93, up $1.15 or 9.00% on the day. I do not own any shares or options of this stock nor do any members of my family.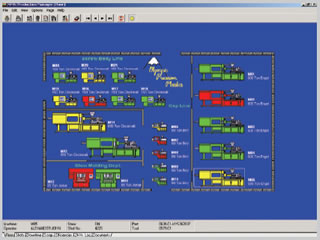 According to the
Yahoo "Profile" on MFLO
, Moldflow Corporation "...is a provider of software products and hardware solutions for the optimization and automation of plastics-focused manufacturing."
On April 28, 2005, Moldflow
announced 3rd quarter 2005 results
. For the quarter ended March 26, 2005, revenue came in at $15.9 million, a 20% increase over the $13.3 million the prior year same quarter. Net income came in at $2.05 million, up 300% from the $509 thousand the prior year. On a per diluted share basis this came in at $.17/diluted share, up over 200% from the $.05/diluted share the prior year.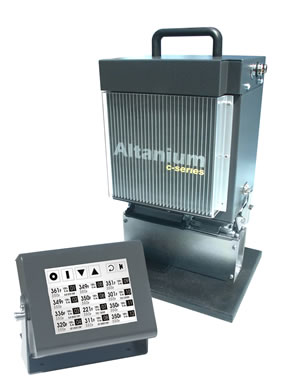 How about longer-term? Has Moldflow shown persistence of earnings and revenue growth? For this, as always, I turn to Morningstar for the
"5-Yr Restated" financials
. Here we can see that revenue was a bit erratic, but grew from $27.4 million in 2000 to $58.8 million in the trailing twelve months.
Earnings have also been erratic, dropping from $.35/share in 2001 to a loss of $(.01)/share in 2003, but then increasing strongly since then in line with the revenue growth to $.43/share in the trailing twelve months (TTM).
How about Free Cash Flow? Also slightly erratic, this dropped from $3 million in 2002 to -0- in 2003, then increased back to $5 million in 2004.
And the balance sheet? Again solid. MFLO has $52.9 million in cash, enough to cover both the $22.5 million in current liabilities and the $1.8 million in long-term liabilities combined more than two times over. In addition, Morningstar.com reports an additional $18.9 million in other current assets!
What about "valuation" and other "key statistics"? For this, I like to refer to
Yahoo "Key Statistics" on MFLO
.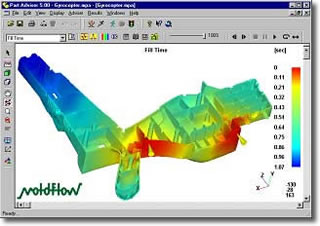 Some pertinent facts about this company include the fact that it is virtually a micro cap stock with a market capitalization of $149.82 million. The trailing p/e is reasonable at 24.74, and the forward p/e is listed at 20.49, with a 5-Yr PEG of 1.15. Price/sales is also moderate at 2.24.
Yahoo reports 10.76 million shares outstanding with 10 millio of them that float. There are only 12,000 shares out short representing 0.12% of the float or 0.375 trading days as of 4/8/05. There was no cash nor any stock dividends reported on Yahoo.
How about a chart? What do the technicals look like? If we look at a
MFLO "point & figure" chart from Stockcharts.com
, we see what looks like a very horizontal chart, with the stock going nowhere between July, 2001, and April, 2005. The stock broke down in late 2002 to the $4.25 level, and has, in fact, been trading higher, breaking through a resistance level at $13 in January, 2004, and trading steadily higher since then with the recent close at $13.93. I have certainly seen stronger-looking charts, but certainly, I would not say the stock price is over-extended!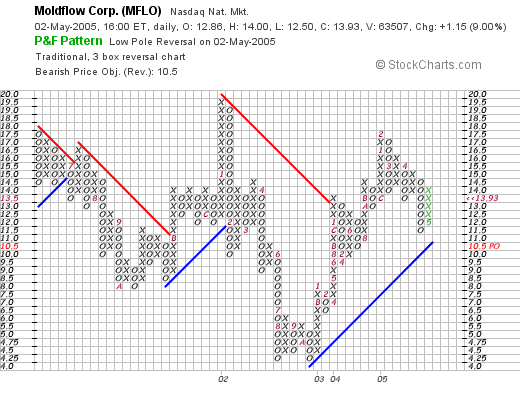 So what do I think? Well the latest quarterly report was outstanding, the last five years has seen significant growth in earnings and revenue, especially the last three years. Free cash flow is positive, the balance sheet is quite clean, and the valuation looks reasonable.

On the downside, the stock is fairly thinly traded with a small capitalization. The chart looks just fair.

In any case, I don't have any money to buy any stocks anyhow, but this stock is an interesting company and I shall be putting it on my "back burner."

Thanks so much for stopping by! If you have any questions or comments, please feel free to leave them right here on the blog or email me at bobsadviceforstocks@lycos.com.

Bob

Posted by bobsadviceforstocks at 5:39 PM CDT |
Post Comment
|
Permalink
Updated: Monday, 2 May 2005 9:46 PM CDT