February 25, 2006 NATCO Group (NTG)
Click ***HERE*** for my PODCAST on NTG
Hello Friends! Thanks so much for stopping by and visiting my blog,
Stock Picks Bob's Advice
. As always, please remember that I am an amateur investor, so please remember to consult with your professional investment advisors prior to making any investment decisions based on information on this website.

I was looking through the
list of top % gainers on the NYSE
yesterday and came across NATCO Group (NTG). Like so many things in my life, I never got around to writing it up yesterday, and fortunately the list of gainers is still up on Saturday, so I have another opportunity to write a few words about this stock. I do not own any shares of nor do I have any options in this company. NTG had a great day yesterday closing at $24.61, up $2.05 or 9.09% on the day.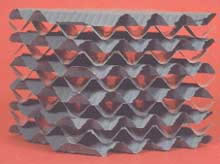 Let's take a closer look at this stock and I will explain why I think it deserves a place on this blog!
According to the
Yahoo "Profile" on NATCO Group
, the company
"...provides wellhead equipment, systems, and services used in the production of oil and gas. It offers a range of production equipment, including separators that separates hydrocarbon stream into oil, water, and gas; heaters, which prevent hydrates from forming in gas streams and reduce the viscosity of oil; oil dehydration equipment that removes water from oil; gas conditioning equipment, which removes contaminants from hydrocarbon and gas streams; and gas processing equipment for the extraction of liquid hydrocarbons to meet feed gas and liquid product requirements."
And what about the latest quarterly earnings report?
On February 22, 2006,
NATCO announced 4th quarter 2005 earnings results
. For the quarter ended December 31, 2005, revenue came in at $114.8 million, up 25% from the fourth quarter 2004 results of $91.8 million. Net income for the quarter came in at $6 million or $.33/diluted share, up from a loss of $(391,000), or $(.02)/diluted share.
How about longer-term results?
Looking at the
Morningstar.com "5-Yr Restated" financials
, we can see that revenue growth, which grew from $224.6 million in 2000, reached $289.5 million in 2002. From 2002 to 2001, revenue dropped slightly to $201.5 million, but since then has steadily grown again reaching $321.5 million in 2004 and $377.5 million in the trailing twelve months (TTM).
Earnings have been erratic, dropping from $.34/share in 2001 to a loss of $(.06)/share in 2004, and then bouncing back strongly to $.38/share in the TTM.
Free cash flow, which dropped from $5 million in 2002 a negative $(1) million in 2004, has also rebounded nicely to $9 million in the TTM.
The balance sheet, per Morningstar, is solid with $7.4 million in cash and $136.7 million in other current assets. Compared to a current liabilities level of $95.1 million, this gives us a current ratio of approximately 1.5. In addition, the current assets are enough to essentially cover the combined current liabilities and the $52.5 million in long-term liabilities.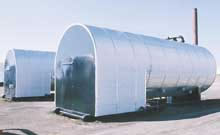 How about some valuation numbers?
Reviewing
Yahoo "Key Statistics" on NATCO Group
, shows that this company is a small cap stock with a market capitalization of $415.66 million. The trailing p/e, while steep at 63.26, is expected to drop quickly to 12.82 (forward p/e estimated as of fye 31-Dec-06). Thus, the PEG ratio (5 yr expected) is quite low at 0.32.
According to the
Fidelity.com eResearch website
, NTG belongs in the "Oil & Gas Equipment/Services" industrial group. Within this group, the Price/Sales for this company puts it at the bottom of the list in terms of richness of valuation making this a good value as measured by this parameter.
Topping off this group is Schlumberger (SLB) with a Price/Sales ratio of 5.1, followed by Baker Hughers (BHI) at 3.5, BJ Services (BJS) at 3.2, Pride International (PDE) at 2.9, and Halliburton (HAL) at 1.8. At the very bottom is NATCO (NTG) with a Price/Sales ratio of only 1.1.
Going back to Yahoo for some more numbers on this company, we see that there are 16.89 million shares outstanding and 11.07 million that float. Of these, 60,250 shares are out short, representing 1% of the float or only 0.5 trading days of volume. There aren't a lot of short-sellers 'voting' against this stock!
The company does not pay a dividend per Yahoo, and has not split its stock any time recently.
And what about a chart?
If we take a look at a
"Point & Figure" chart on NATCO Group from StockCharts.com
, we can see that this stock was trading lower from $13.50 in May, 2001, to a low of $5.50 in November, 2004. In January, 2005, the stock broke out higher and hasn't 'looked back' since.


So what do I think? Well, this certainly is an interesting stock that came in with a great earnings report last week, continuing its turn-around from losses to gains on strong revenue growth. The company is riding the oil business recovery, and has an excellent record of revenue growth, a recent rebound in earnings and free cash flow. Valuation that is downright cheap with a reasonable Price/Sales ratio, a PEG under 1.0 and a forward P/E less than 15. On top of this, the chart also looks strong.

Now, if only I were able to be buying some shares, but I shall be waiting for a signal to make a purchase....with a stock of my own selling at a gain.

Thanks so much for stopping by! If you have any comments or questions, please feel free to leave them on the blog, or email me at bobsadviceforstocks@lycos.com.

Bob
Posted by bobsadviceforstocks at 10:54 PM CST |
Post Comment
|
Permalink
Updated: Sunday, 26 February 2006 12:31 AM CST