Twin Disc (TWIN)
Hello Friends! Thanks so much for stopping by and visiting my blog, Stock Picks Bob's Advice! As always, please remember that I am an amateur investor, so please remember to consult with your professional investment advisors prior to making any investment decisions based on information on this website.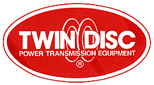 Looking through the list of top % gainers on the NASDAQ this afternoon, I came across Twin Disc (TWIN) which closed at $37.67, up $4.59 or 13.88% on the day. I do not own any shares nor do I have any options on this stock. I do believe it deserves a spot on the blog and I will share with you my thinking.
What does this company do?
According to the Yahoo "Profile" on TWIN, the company

"... engages in the design, manufacture, and sale of marine and heavy duty off-highway power transmission equipment primarily in the United States. Its products include marine transmissions, surface drives, propellers, and boat management systems, as well as power-shift transmissions, hydraulic torque converters, power take-offs, industrial clutches, and controls systems."
How did they do in the latest quarter?
It was actually the release of 2nd quarter 2007 results this morning that resulted in the big stock price appreciation today! For the quarter ended December 31, 2006, sales increased 30.1% to $74.2 million from $57.1 million in the same period last year. About 1/2 or $8.1 million in the sales improvement was attributable to a recent acquisition of the BCS Group. Net earnings for the quarter increased 127.8% to $5.7 million or $.96/diluted share, up from $2.5 million or $.42/diluted share in the same quarter in the 2006 fiscal year. The company also announced an increase in the quarterly dividend payment, payable in March by 15.8% to $.11/share.
How about longer-term results?
Reviewing the Morningstar.com "5-Yr Restated" financials on Twin Disc, we can see the recent strong financial performance of this company. Revenue which was $179 million in 2002 and $180 million in 2003, increased to $243 million in 2006. Earnings, which dropped from $.40/share in 2002 to a loss of $(.42)/share in 2003, then turned profitable at $.99/share in 2004, up to $2.43/share in 2006. The company paid a dividend of $.35/share which stayed stable through 2005 and increased in to $.37/share in 2006 and by the latest announcement will be increasing it for the 2007 fiscal year as well. Throughout this four-year period, the number of shares outstanding has been stable at 6 million.

Free cash flow which was $8 million in 2004, dropped to $1 million in 2005 before rebounding to $10 million in 2006.

The balance sheet, as reported on Morningstar, looks solid. The company has $16.4 million in cash and $134.7 million in other current assets. These combined current assets amount to $151.1 million, which when compared to the $79.6 million in current liabilities works out to a current ratio of 1.9. Ratios over 1.25 are generally considered healthy. The company has an additional $67.3 million in long-term liabilities.
What about some valuation numbers on this stock?
Looking at Yahoo "Key Statistics" on TWIN, we find that this is a small cap stock with a market capitalization of only $220.03 million. The trailing p/e is a very reasonable 14.35 (imho). Apparently there are no analysts out there with estimates going forward as there are no numbers for a forward p/e and no PEG ratio reported on Yahoo.

Fidelity.com eresearch website also confirms the reasonable valuation of this stock which has a Price/Sales (TTM) ratio of 0.75, well below the industry average of 1.38. Insofar as profitability is concerned, Fidelity reports TWIN with a Return on Equity (TTM) of 19.19%, slightly below the industry average of 21.93%.

Finishing up with Yahoo we find that there are actually 5.84 million shares outstanding with only 4.57 million that float. Currently, as of 12/12/06, there are 62,870 shares out short representing 1.4% of the float or 4 trading days of volume (the short ratio).

The forward dividend is $.38, yielding 1.10%. The company last split its stock on April 3, 2006, with a 2:1 stock split.
What does the chart look like?
Reviewing the StockCharts.com "Point & Figure" graph on Twin Disc (TWIN), we can see a very strong chart with the stock price moving from the $4.75 level in March, 2003, to the $35 level in May, 2006. The stock broke through recent highs with its move today and may well be poised to move higher once again.
Summary: What do I think about this stock?
First of all, I am happy to be presenting another great Wisconsin manufacturing story. We have had some great stocks from the Midwest! Let me review a few of the things I discussed above. First of all, the stock moved strongly higher today on a great earnings report. Even though much of the positive results is due to an acquisition, the nice part is that the company showed solid growth in the non-acquired portion of the company, and that the acquisition was actually accretive to earnings.

The company has been growing steadily the past few years and has even managed to pay a dividend which they announced they were increasing. Valuation looks good with a p/e under 15, an a Price/Sales ratio low for its group. I do have some concern about the volatility often encountered with tiny companies, however, tiny companies doing well may have rather meteoric price appreciations as institutions and "big money" tries to move into a very small window of opportunity.

Finally, the stock chart looks remarkably strong as the company appears to breaking out from prior price ranges into new higher territory.
Thanks again for visiting! If you have any comments or questions, please feel free to leave them on the blog or email me at bobsadviceforstocks@lycos.com. Also, remember to stop by and visit my Stock Picks Podcast website.
Bob