A Reader Writes "Are there techniques that help lessen the effect of currency fluctuation...?"
Hello Friends! Thanks so much for stopping by and visiting my blog, Stock Picks Bob's Advice! As always, please remember that I am an amateur investor, so please remember to consult with your professional investment advisers prior to making any investment decisions based on information on this website.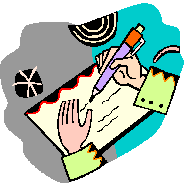 I always enjoy receiving letters from readers. Especially new investors that somehow have found my blog helpful as they are looking for new ideas for stock selection. They too must remember that I am an amateur investor as well and of course do their own homework including consulting with professional advisors prior to making any decisions. But I am glad that I can be a source of ideas.
If you are interested in contacting me, please remember that the comments section after each entry is open to all. (I do occasionally try to remove blatent spam attacks that all websites must deal with.) Or if you prefer, you can write me directly at bobsadviceforstocks@lycos.com. I read all of my email, and try to respond to as many as possible.
Anyhow, back to the letter. Erik C. from Canada wrote:
"Hello Bob,

I recently turned 21 and I've just started investing in stocks almost a 13 months ago. Your blog was one of the websites that helped me decide what I should be looking for. I've been reading your blog a couple times a week ever since and I think you've been doing a great job. I especially appreciated your frequent updates during the recently excitement in the subprime madness.

One question I haven't been able to easily wrap my head around is how the value of the US dollar affects me. I'm from Canada and roughly half my positions are on the TSX so those aren't the problem, but I have about $28,000 invested in US stocks. I bought $23,000 of it when our exchange rate was roughly 90 cents to the US dollar and now a year later, with Benanke cutting rates by half a percentage point, the exchange rate was last seen at 99 cents to the dollar.

It seems to me that due to the enormous change in value of the CAD relative to the USD, all my US stocks are naturally took a hit with nothing I can do about it. What is your take on it? Am I looking at it the wrong way? Are there techniques that help lessen the effect of currency fluctuations in these situations?

One good thing that has come from this is that I've been looking for an oil company to add to diversify my portfolio the last couple months, but I've been off on my own buy signal due to the instability of the market. With the rate cut, it gave me a signal to buy because stocks are rallying again and it affected the exchange rate effectively making whatever stock I choose to buy cheaper. In the end, I bought 40 shares of NOV, a company you actually blogged about in the past. As of now, I am already up a couple percentage points. I always feel better post purchase when the stock is floating in the green early on.

Thank you for taking the time to read my email, your insights are always taken in high regard."
Erik, than you so much for writing and for all of your kind words. I hope that you find my blog useful in your continued education in the investment world.
I would like to try to comment on your astute observation that while the Bernanke rate cut may well have rallied the market it didn't really do much positive for the value of the dollar which as reported on Bloomberg.com:
"Sept. 20 (Bloomberg) -- Canada's dollar traded equal to the U.S. currency for the first time in three decades, capping a five-year run on the back of booming demand for the nation's commodities.

The Canadian dollar rose as high as $1.0008, before retreating to 99.87 U.S. cents at 4:16 p.m. in New York. It has soared 62 percent from a record low of 61.76 U.S. cents in 2002. The U.S. dollar fell as low as 99.93 Canadian cents today. The Canadian currency last closed above $1 on Nov. 25, 1976, when Pierre Trudeau was Canada's prime minister."
A 62% increase in 5+ years is not a small change in currency. In fact, this is a challenge for Canadians investing in the market as the value of their own holdings (in Canadian dollars) has thus dropped by the same amount during this period.
A good explanation of this was written up on msn.money:
"What are the risks of buying foreign investments?


While most of your assets will probably be in dollar-denominated investments, you may be faced with substantial currency risk if you own stocks or bonds denominated in other currencies -- or if you plan to travel abroad.

Currency movements, which fluctuate daily based on each country's economic and political conditions, can hand you significant gains or losses. When you buy an individual stock or bond in another country or own a mutual fund that invests in foreign securities, the value of your investment will fluctuate in part based on how many dollars it takes to buy a unit of the foreign currency. If you own a German stock, for instance, the money you paid to buy the stock has been converted into Euros, the currency of such countries as France, Germany, Italy and the Netherlands. If the value of the Euro falls against the U.S. dollar, your German shares will be worth less if you were to sell the stock and convert the Euros back into dollars. On the other hand, if the Euro gains against the dollar, your German stock would be worth more if you were to sell it."




So you are very correct. As the American dollar has dropped vis a vis the Canadian dollar, then the value of your U.S. holdings has dropped just based on the Canadian/American exchange rate.
Certainly this is a difficult problem. I haven't actually addressed this myself in my own holdings except in my own retirement account I hold foreign as well as domestic assets in the form of mutual funds but most of my own holdings are based in the United States and are priced in American dollars. Thus, without realizing it, I as have all American citizens, been losing buying power while my accounts appear to have appreciated. I kind of wish you hadn't reminded me about this :).
Seriously, what to do? I suppose the first thing is to do nothing. To concentrate on the underlying business fundamentals---things like earnings and revenue growth. You also could concentrate on companies based in Canada, I know I have written up a few of those like Gildan (GIL) a great firm (I don't own any shares currently). Or other Canadian firms that you can identify using my own strategy. But that probably isn't going to be a satisfactory response.
The solution of this problem is called "Currency Hedging", and I needed to do a Google Search to get more information. Here is a page from that search that discusses complex solutions like "Spot Contracts", "Forward Contracts", "Foreign Currency Options", "Interest Rate Options", "Foreign Currency Swaps", and "Interest Rate Swaps", among other trading devices. I don't do any of these and doubt they would be appropriate for the individual amateur investor like you or me.
There are also some investors who believe that gold is a good hedge against currency fluctuations. Indeed there is some support to this thesis, but it isn't very consistent as this report by Caple, Mills, and Wood shows:
"Abstract

The extent to which gold has acted as an exchange rate hedge is assessed using weekly data for the last thirty years on the gold price and sterling–dollar and yen–dollar exchange rates. A negative, typically inelastic, relationship is indeed found between gold and these exchange rates, but the strength of this relationship has shifted over time. Thus, although gold has served as a hedge against fluctuations in the foreign exchange value of the dollar, it has only done so to a degree that seems highly dependent on unpredictable political attitudes and events."
Personally, I believe that much of the blame for this drop in the dollar has been the inability of Congress and the President to restore fiscal responsibility in the United States to the Federal budget process. There has been an aversion to any new taxes while tax cuts are instead adopted as being "stimulative" and expenditures, including unbelievable costs associated with the Iraq conflict, have been added to the budget.
As this New York Times article reported:
"Not all the moves can be explained by the dollar's strength or weakness, of course. The relative attractiveness of other currencies has varied. Under President Bush, the dollar has almost held its own against the yen, as the Japanese government has feared a strong yen could damage the country's exports.

Still, during the Bush administration, the dollar has fallen against each of the five currencies shown — the euro, the yen, the British pound, the Australian dollar and the Canadian dollar. It also is down against the two currencies in the index — the Swiss franc and the Swedish krona — that are not shown.

Over all, the dollar index has fallen at a rate of 4.8 percent a year in this administration, considerably more than the previous record of 2.7 percent a year, during the Carter administration. Mr. Bush is the first president not to show a gain against any of the currencies in this index."
So with Democrats now in nominal control of Congress (it now requires 60 votes to pass anything to avoid a filibuster), and with the 2008 elections close by, I suspect that economic and foreign policy changes are likely to ensue. So what has happened to the Canadian/American dollar may revert back to a normal relationship or at least see the deterioration of the American dollar slow. At least that is my hope.
Meanwhile, good luck with your investments and consider a visit to the United States where travel and merchandise is a better deal than may have been previously. As reported:
"BLAINE, Wash. -- In the spirit of '76 - 1976, that is - Canadians are swarming into Washington state to take advantage of the newly regained parity of the Canadian and U.S. dollars.

With the rising value of the loonie, a nickname based on the bird on the Canadian $1 coin, 50 percent more cars were recorded at the Peace Arch crossing at this border town last month than in August 2006, according to figures from the U.S. Bureau of Customs and Border Protection. The crossing at the northern end of Interstate 5 is the third-busiest on the U.S.-Canadian border.

U.S. businesses from retailers to real estate firms are benefiting.

"Being equal gives them the last reason they needed to spend more time and more loonies here in the U.S.," said Mike Kent, who sells houses in nearby Birch Bay and Semiahmoo for Windermere Real Estate. "It's not just because you can get good spending power, it's the lure of being in a different country. You feel as if you've truly gotten away.""
Thanks Erik for stopping by! I don't know if I have answered any of your answers. I do expect the exchange rate to stabilize in the future assuming America can adopt more responsible policies, and that this shouldn't be as much of an issue for you.
If you or anybody else have any questions, please feel free to leave them on the blog or email me at bobsadviceforstocks@lycos.com. If you get a chance, be sure and visit my Stock Picks Podcast Website, my Covestor Page where my actual trades are posted, and my SocialPicks Page where SocialPicks has been evaluating my performance on this blog.
Have a great Sunday everyone!
Bob