A Reader Writes "...write something about margin?"
Hello Friends! Thanks so much for stopping by and visiting my blog, Stock Picks Bob's Advice! As always, please remember that I am an amateur investor, so please remember to consult with your professional investment advisers prior to making any investment decisions based on information on this website.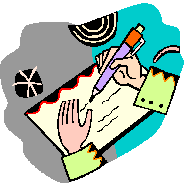 One of my favorite parts of blogging is to receive comments and emails from readers who range from the novice to the expert. I often learn as much from their questions as they might hope to learn from what I write! If you have any comments or questions, please feel free to leave them on the blog or email me at bobsadviceforstocks@lycos.com.
Recently, Thierry, an avid reader, wrote me a note:
"hello Bob

always a pleasure to read your comments

i wanted to ask you if you can write something about margin

how much are you charged when you are on margin ???????

is it better to try to trade a stock who give you dividends when you are on margin , to try to lower the cost of the margin ?????

sorry for my english ....i am better in french

have a good day

thierry

ps: i did not succeed at leaving a comment ...it does not work , or maybe i do not know how to use it .."
Let me see if I can address Thierry's questions and add anything to the question about margin.
To answer your question, my current margin interest rate (12/14/07) is 9.075% in my Fidelity account. However, margin interest levels on Fidelity vary according to the amount of margin debt in the account. For instance, if your margin or borrowed amount totals $100,000 to $499,999, the rate is currently listed at 8.075%. If you have much less margin (as I do) the rate for a margin balance of $0-$9,999 is currently at 10.075%.. I am also sure that these rates may well vary between brokerage houses.
Your question about dividends is astute. All things being equal it is indeed better to have a stock that pays a dividend to offset the interest charges being accrued by being on margin. But even more important is the wisdom of buying a stock that will appreciate more than the next stock, regardless of dividend status. So in reality, the dividend issue is simply not as important as the price performance of the underlying stock itself.
While I have utilized margin in my own accounts, my goal remains to eliminate this debt which only magnifies the volatility of my own account.
A good explanation of margin comes from the SEC itself in this
website
:
"Let's say you buy a stock for $50 and the price of the stock rises to $75. If you bought the stock in a cash account and paid for it in full, you'll earn a 50 percent return on your investment. But if you bought the stock on margin – paying $25 in cash and borrowing $25 from your broker – you'll earn a 100 percent return on the money you invested. Of course, you'll still owe your firm $25 plus interest.

The downside to using margin is that if the stock price decreases, substantial losses can mount quickly. For example, let's say the stock you bought for $50 falls to $25. If you fully paid for the stock, you'll lose 50 percent of your money. But if you bought on margin, you'll lose 100 percent, and you still must come up with the interest you owe on the loan.

In volatile markets, investors who put up an initial margin payment for a stock may, from time to time, be required to provide additional cash if the price of the stock falls. Some investors have been shocked to find out that the brokerage firm has the right to sell their securities that were bought on margin – without any notification and potentially at a substantial loss to the investor. If your broker sells your stock after the price has plummeted, then you've lost out on the chance to recoup your losses if the market bounces back."
I hope that answers you question! If not, please feel free to leave additional comments/questions. Have a great week trading everyone!
Bob
Posted by bobsadviceforstocks at 1:08 PM CST |
Post Comment
|
Permalink
Updated: Sunday, 16 December 2007 5:29 PM CST