Switching from Haemonetics (HAE) into Oshkosh Corp. (OSK) "Trading Transparency"
Hello Friends! Thanks so much for stopping by and visiting my blog, Stock Picks Bob's Advice! As always, please remember that I am an amateur investor, so please remember to consult with your professional investment advisers prior to making any investment decisions based on information on this website.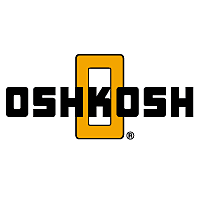 As is part of my blogging, I wanted to share with you a 'swap' I made out of my position in Haemonetics (HAE) and into Oshkosh (OSK). Both of these are mid cap stocks but that is where the similarity ends.
On Monday, August 3, 2009, I sold my 50 shares of Haemonetics (HAE) at $55.08 after what I viewed as both technical weakness on somewhat less than stellar earnings, and purchased 80 shares of Oshkosh Corp (OSK) at $30.73 on what I viewed as compelling news on this 'old favorite' of mine and a nearby Wisconsin-based firm. Oshkosh (OSK) closed at $32.22 today, up $1.28 or 4.14% on the day...so I am already a few percentage points ahead on this purchase!
Haemonetics (HAE) is a stock I have purchased two times, originally picking up 50 shares on October 27, 2008, at a cost basis of $51.54, so I had a gain of $3.54 or 6.9% since purchase. So it wasn't exactly a waste. And I do need to develop more patience with all of my holdings!
Basically Haemonetics (HAE) reported 1st quarter earnings results yesterday. They beat expectations of $.65/share in earnings coming in at $.69/share. However, 1st quarter revenue missed expectations at $154.1 million while analysts had been expecting slightly more at $156.6 million. And has been so common, the market over-reacts on earnings news that even slightly appear to be failing to meet expectations. And Haemonetics (HAE) was no exception dropping 4% plus that day. I pulled the plug on the stock which while still showing promise on a fundamental basis, was acting as a drag on my portfolio.
To illustrate this further, let's take a look at the point & figure chart for Haemonetics (HAE) from StockCharts.com spanning January, 2008 to the current price movement:
OK so it isn't the most exciting stock in the market. And I really should be more patient. But I exercised disgression once again (I promise to try to stay put a bit the rest of this month!)...and unloaded my shares. I had another stock in mind that was getting me very interested....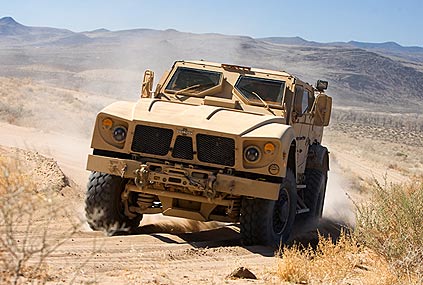 Shortly after starting my blog in 2003, I wrote up Oshkosh (OSK) on June 12, 2003. I "revisited" Oshkosh (OSK) on February 2, 2006, and even did a podcast on the stock. My stock club has been in and out of this stock and last month acquired a small position and added to it this evening with a few more shares.
As background, it is important to know that Oshkosh (OSK) is an important supplier to the United States military, and also other allied military forces, for mine resistant ambush protected (MRAP) vehicles. IED's (improvised explosive devices or roadside bombs) contribute 75% of the casualties to coalition forces in Afghanistan as this article explains.
On July 1, 2009, Oshkosh (OSK) announced a $1.05 billion contract with the United States military for 2,244 M-ATV (mine-resistant all-terrain vehicles) beating out Force Dynamics, a partnership between Force Protection (FRPT) and General Dynamics (GD), as well as other competitors Navistar (NAV) and BEA Systems (BA) to land this contract.
That contract alone was enough to get my stock club last month interested in re-purchasing shares of OSK which had previously declined and were now rebounding with the news.
We can see the change in the chart of OSK with this announcement (chart from StockCharts.com):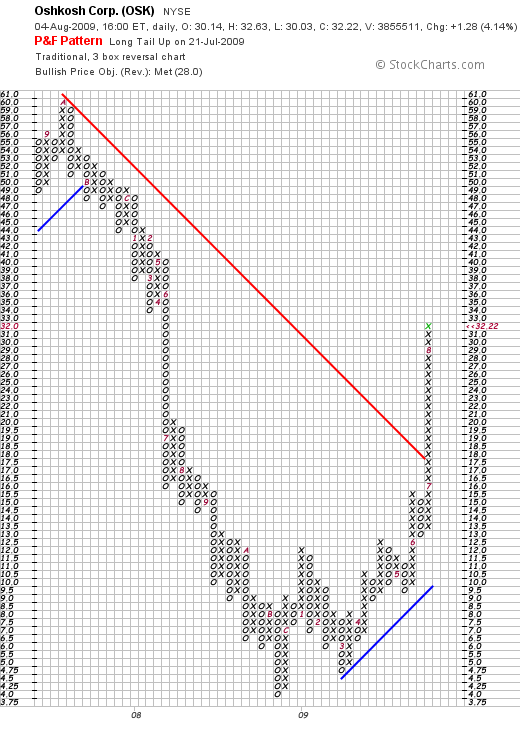 What clinched the deal in my mind was the announcement on July 31, 2009, of Oshkosh (OSK) winning an additional $1.06 billion order for another 1,700 of these M-ATV's.

So when Haemonetics (HAE) hiccupped with the earnings report, I was more than ready to take the jump to Oshkosh (OSK) and purchased shares as noted above.
This stock certainly doesn't clearly fit into my usual 'steady growth in earnings and revenues' type company. In fact, on its latest earnings report on July 30, 2009, the company reported sales of $1.2 billion in the quarter (down 36% from the prior year) and a loss of (.36)/share exceeding the expected loss of $(.30)/year expected. So really a mediocre earnings report.
The Morningstar.com '5-Yr Restated' financials shows the previous record of revenue growth from $2.3 billion in 2004 to $7.1 billion in 2008 slipping to $6.5 billion in the trailing twelve months (TTM). Positive earnings growth turned into large losses from $3.58/share in 2007 to a large loss of $(16.67)/share in the TTM. Outstanding shares number only 75 million.
Free cash flow has remained positive and improved recently from $121 million in 2006 to $315 million in 2008 and $642 million in the TTM.
The balance sheet remains solid with $1.8 billion in cash and other current assets compared to current liabilities of $1.3 bilion.
In any case, the massive orders and the potential for more of these orders from the military combined with the small # of shares and the strong price momentum convinced me that I needed to climb abord Oshkosh (OSK) and see if we could ride this one over some difficult market environments!
Thanks again for stopping by and visiting! If you have any comments or questions, please feel free to leave them right on this website or email me at bobsadviceforstocks@lycos.com.
Yours in investing,
Bob
Posted by bobsadviceforstocks at 10:10 PM CDT |
Post Comment
|
Permalink
Updated: Tuesday, 4 August 2009 10:13 PM CDT