PerkinElmer, Inc. (PKI)
Hello Friends! Thanks so much for stopping by and visiting my blog, Stock Picks Bob's Advice! As always, please remember that I am an amateur investor, so please remember to consult with your professional investment advisers prior to making any investment decisions based on information on this website.
Before I get on with my entry about PerkinElmer (PKI), I would like to share with you a special new place on my travel list, Dickey Farms. I just came back from a trip to Atlanta, with a side-stop to visit cousins in Macon, Georgia, who were kind enough to take me to Musella, Georgia to try some famous Georgia Peaches with attention to the soft-serve peach ice cream!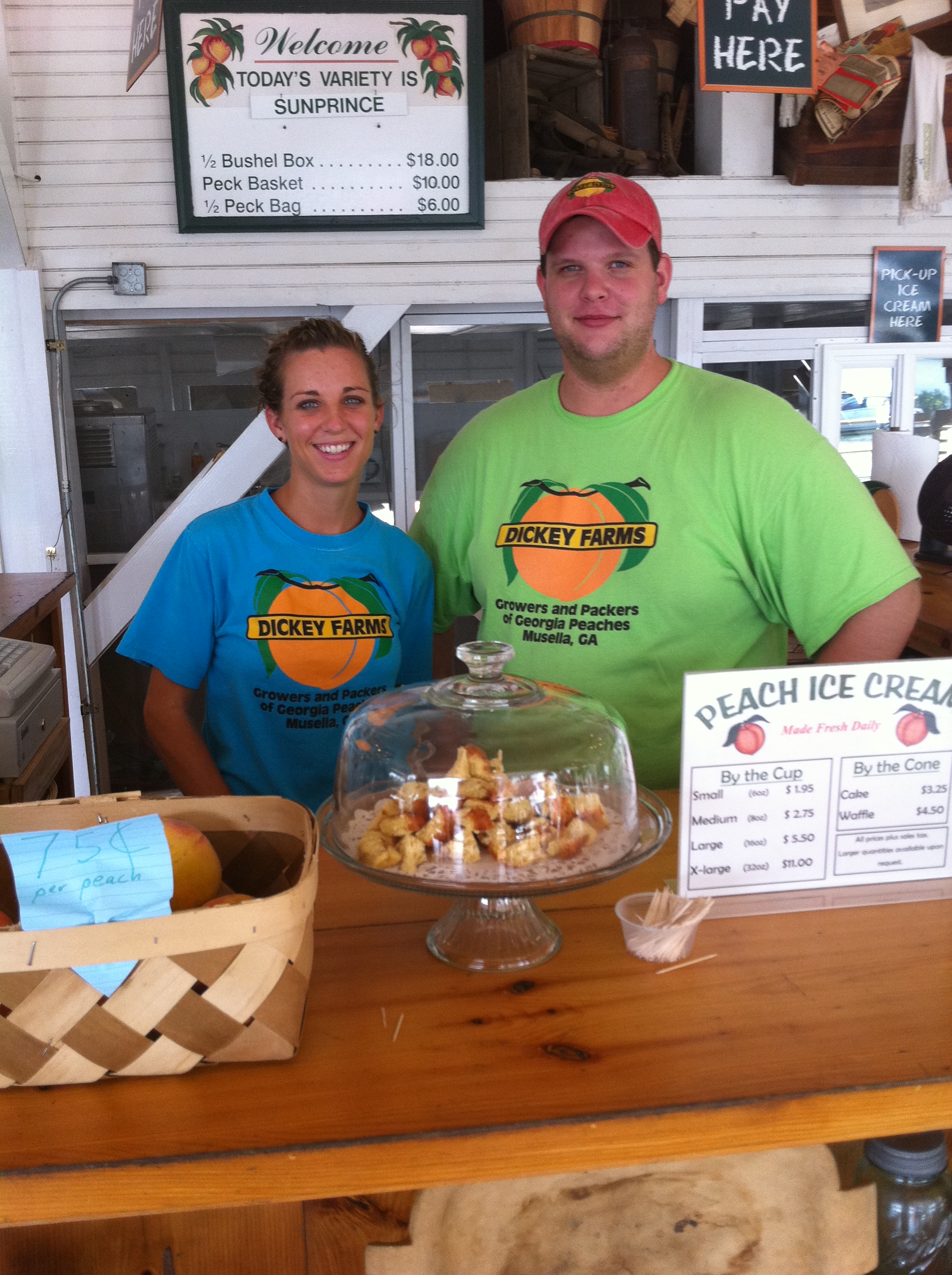 OK I also enjoyed some samples of the peach bread, some fresh free-stone peaches, and drooled over the fried peach pies, peach fritters, peach preserves, and everything peach.
I took this picture this weekend of a couple of the people at Dickey's who help make it all possible. If you stop by, tell them Bob sent you!
I haven't been very active in the trading department as none of my stocks have hit sales on the downside or upside. Unfortunately, the street was very disappointed with Church & Dwight (CHD) which reported 2nd quarter results that while beating expectations, the company forecast profit margins under pressure. On the upside, McDonald's (MCD) continued to show strength even as the economy showed new weakness threatening a double-dip recovery.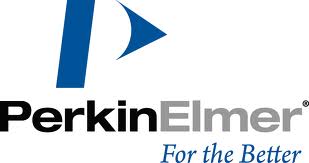 Returning to my usual haunts in the top % gainers lists, I came across PerkinElmer, Inc. (PKI) which closed at $22.29 on August 6, 2010, up $2.24 or 11.17% on the day. I do not own any shares of this stock.
PKI moved higher on the back of 2nd quarter earnings that came in at $42.6 million or $.46/share compared with $38.2 million or $.20/share the prior year same period. Sales climbed 14% to $497.8 million. Adjusted earnings came in at $.38/share, ahead of the $.33/share estimate.
PerkinElmer went ahead and raised guidance for the full-year to $1.49 to $1.54/share from prior guidance of $1.43 to $1.48/share ahead of analysts who have been expecting $1.46/share.
The outstanding results led Robert W. Baird analyst Quintin Lai to comment:
"PerkinElmer expects high single-digit organic revenue growth in second-half 2010 with contributions from both human health and environmental health segments," he wrote. Lai rates the stock at "Outperform" with a price target of $29 per share."
According to the Yahoo "Profile" on PerkinElmer (PKI), the company
"...provides technology, services, and solutions to the diagnostics, research, environmental, safety and security, industrial and laboratory services markets. PerkinElmer has the portfolios of functional cellular science research technologies, as well as GPCR and kinase products used in researching approximately 75% of drug pathways. The company operates through two segments, Human Health and Environmental Health."
Looking longer-term at the Morningstar.com "Financials" on PerkinElmer (PKI), we can see that revenue has grown from $1.47 billion in 2005 to $1.94 billion in 2008 before dipping to $1.81 billion in 2009.
PKI has struggled with net income which dipped from $268 million in 2005 to as low as $86 million in 2009. Similarly diluted earnings per share have dipped from $2.04 in 2005 to $.73/share in 2009.
Reviewing the Morningstar information regarding their balance sheet, we can see that the company has current assets of $884 million, easily covering the total current liabilities of $496 million. Total non-current liabilities totals $939 million. The company generated $117 million in free cash flow in 2009 down slightly from the $175 million in free cash flow the prior year.
In terms of valuation, the Yahoo "Key Statistics" on PKI reveal that the market capitalization of $2.63 billion makes this company a mid cap stock. The trailing p/e is a relatively rich 26.22. However, the forward p/e is a reasonable 13.19 (fye Jan 3, 2012), with a PEG (5 yr estimated) even more reasonable at 1.09.
The company has 117.81 million shares outstanding with a float of 116.44 million. As of July 15, 2010, there were 1.73 million shares out short with a modest short ratio of only 1.0.
The company pays a forward annual dividend rate of $.28/share yielding an anticipated 1.4% based on the current price. The last stock split was a 2:1 back on June 4, 2001.
Technically, the 'point & figure' chart from StockCharts.com is encouraging. This stock peaked back in June, 2008, at the $29 level, dipped as low as $11.00 in March, 2009, before rallying back, breaking through resistance at $15 and moving to the current $22.29 level, below the recent high of $25 set in April, 2010.
In summary, PerkinElmers (PKI) appears to be firing on all cylinders after several years of relatively mediocre financial performance. They reported a strong quarter in both of their business segments that beat expectations. They also went ahead and raised guidance for the year. The stock appears to be reasonably priced, pays a small dividend, and has a nice chart to boot! This is the kind of stock that I might consider buying for my own portfolio if the right buy signal could be recorded. Meanwhile, I shall add it to my burgeoning list of appealing stocks on this blog!
Thanks again for visiting! If you have any comments or questions, please feel free to leave them right here or email me at bobsadviceforstocks@lycos.com.
Yours in investing,
Bob