A Reader Writes "Would you suggest this a good entry point for NILE?"
Hello Friends! Thanks so much for stopping by and visiting my blog,
Stock Picks Bob's Advice
. As always, please remember that I am an amateur investor, so please remember to consult with your investment advisors prior to making any investment decisions based on information on this website.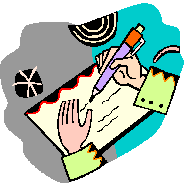 Looking through my email this afternoon, I found a nice note from Subir who writes
"Bob,
I do value your advice on stocks as it gives the nuts and bolts of the
company . I am new investor and so your site helps sort through the
company's stock mumbo-jumbo as you focus on the fundamentals.. I have
bookmarked and look forward to your blog every day at work. I have been
following and mulling over buying Blue Nile (NILE) for some time . The
stock price stumbled couple of daya ago after the company did not meet
overly exuberant analyst's expectation. But from what I see it is a solid
company in a niche market. At $31 , the stock price seems a bargain with
little or no debt. Would you suggest this a good entry point for NILE.
Thanks"
Subir, thanks for writing! I appreciate your kind words and hope that I may have the opportunity of contributing some information and perspective on investing to your fund of knowledge. Let me take a look at NILE and see what it looks like from my perspective. I must point out that I am unable to predict price moves of individual stocks. Furthermore, when a stock has declined, much of the air has been let out of its tires so to speak. The momentum investors have left the party and now the value investors must shoulder the load! I do not own any shares of NILE nor do I have any options on this stock.
Let's look at three things: the latest quarterly report which disappointed, the Morningstar.com "5-Yr Restated" financials page, and a nice point and figure chart.
First the latest quarterly report: On February 7, 2006, Blue Nile (NILE)
announced 4th quarter earnings results
. As they stated:
"-- Fourth quarter net sales totaled $73.2 million, compared to net sales
of $64.5 million in the fourth quarter of 2004, an increase of 13.5 %.
-- Net income in the fourth quarter increased 15.9% to $5.3 million, or
$0.29 per diluted share, from $4.6 million, or $0.24 per diluted share,
in the prior year."
Well that doesn't seem too shabby, does it? But they also went on to provide guidance for the upcoming quarter and 2006 fiscal year:
"-- First quarter net sales are expected to be between $47.0 million and
$49.0 million.
-- Net income is expected to be between $0.11 and $0.12 per diluted share.
The estimated net income per diluted share includes the estimated
impact of expensing stock options under FAS 123R of approximately $0.03
to $0.04.

Expectations for the Full Year 2006 (Year Ending December 31, 2006):
-- Net sales are expected to be between $220.0 million and $245.0 million.
-- Net income is expected to be in a range of $0.62 to $0.72 per diluted
share. The estimated net income per diluted share includes the estimated impact of expensing stock options under FAS 123R of
approximately $0.14 to $0.16."
First of all you can see that sales are expected to drop in the upcoming quarter to $47 million-$49 million, from the latest quarter of $73.2 million of sales. But you probably are right that jewelry sales are seasonal, and the period around Christmas is probably the strongest time of the year for this company. So the $220 to $245 million in sales is a reasonable growth. However, the expectation of earnings of $.62 to $.72/diluted share is unexciting as 2005 came in at a diluted eps of $.71/share. I suppose that the drop is attributed to expensing options, but in any case, I prefer to see growth in earnings even
after
all of the 'footnotes' are taken care of :).
As
another article points out
Analysts projected higher per-share profit of 33 cents on $80.3 million in sales.
So this latest quarter disappointed in both earnings and revenue estimates.
Apparently, as the article continues, the estimates for the next quarter are also examples of
lowered guidance
:
"Blue Nile forecast first-quarter profit of 11 cents to 12 cents per share, including stock compensation costs of 3 cents to 4 cents, with sales between $47 million and $49 million. Analysts expect profit of 19 cents per share, not including stock option costs, and sales of $54.1 million."
In other words the company lowered guidance for the upcoming quarter to a level below where current analysts were expecting the company to perform. Thus, with this single report the company, while apparently just doing swell, did a double whammy on the stock price---they missed expectations AND they lowered guidance. Exactly opposite what I have observed is the most helpful in boosting a stock price; BEATING expectations and RAISING GUIDANCE. This doesn't mean that the company isn't a great company. It just means that the price correction is part of a larger adjustment in expectations for future performance.
O.K. enough on that! How about a look at Morningstar.com?
Looking at the
Morningstar.com "5-Yr Restated" financials on NILE
, we find the steady record of revenue growth from $44 million in 2000 to $169 million in 2004 and $194 million in the trailing twelve months (TTM).
This must be a fairly recent ipo as there is no record of earnings on the Morningstar.com page.
Free cash flow has been positive and growing from $16 million in 2002 to $28 million in 2004 and $23 million in the TTM.
The balance sheet is solid with $81.0 million in cash and $17.6 million in other current assets, balanced against $24.2 million in current liabilities, giving the company a 'current ratio' of approximately 4.0. Long-term debt is a very modest $900,000.
How about that chart? Looking at a
"Point & Figure" chart on NILE from StockCharts.com
:

You can see that the stock was moving sideways between much of 2004 and 205 and then in April, 2005, broke out to the upside to the $44 level. The stock broke down in January, 2006, and now is looking for new support at the $31 level.

What do I think? Well, as nice as this company might look to you, I am concerned about the earnings report which disappoints by not meeting expectations for the current quarter and continues by lowering guidance for the upcoming year. Therre is a lot for this stock to work through before becoming a great-performing stock imho.

I look for great stocks that beat expectations and have management reports that raise guidance.

Please try not to confuse great companies with great stocks. The two don't always match up! In my experience, you can lose a lot of money trying to fight the street because you believe you understand a stock better than the rest of the investors. On the other hand, you can make a lot of money if you can identify a great company becoming a great stock ahead of the crowd! That is always my goal.

I hope that I have been helpful to you. And not too disappointing. I cannot tell which direction the stock of NILE will be going in the near and the long-term future. If you buy some shares, for your sake, I hope that they climb to the stratosphere! However, this is not my kind of stock to be buying at this time.

If you have any other questions or comments, please feel free to leave them on the blog or email me at bobsadviceforstocks@lycos.com.

Bob









Posted by bobsadviceforstocks at 9:28 PM CST |
Post Comment
|
Permalink
Updated: Thursday, 16 February 2006 10:20 PM CST