"Looking Back One Year" A review of stock picks from the week of May 3, 2004

Hello Friends! Thanks so much for stopping by and visiting my blog,
Stock Picks Bob's Advice
. As always, please remember that I am an amateur investor, so please consult with your professional investment advisors prior to making any investment decisions based on information on this website.
We had one heck of a week! Both the NASDAQ and the NYSE corrected as concerns about the health of the economy, the housing "bubble" and the price of oil came together in a rather bearish fashion! And just as my own trading portfolio was getting fully invested at 25 positions. Maybe that should be another negative indicator (?).
Anyhow, it is the weekend now, and we can take a look at some selections from about a year ago. Last weekend I reviewed selections from the week of April 26, 2004. Today, let's take a look at the selections from the following week, the week of May 3, 2004, here on Stock Picks.
Please remember that this discussion assumes a buy and hold approach to investing. In practice, I sell my losing stocks quickly and sell portions of my gaining stocks slowly. Thus performance using the different strategies will be materially different. Nevertheless, let's take a look at the four stocks mentioned here that week and see what happened to them!

On 5/3/04, I
posted Province Healthcare (PRV) on Stock Picks
at a price of $16.80/share. On April 15, 2005, LifePoint Hospitals (LPNT) announced the completion of the acquisition of Province for $11.375/share and .2917 shares of LPNT. With LPNT closing at $47.13 on 6/24/05, that currently works out to $11.375 and (.2917)($47.13) which works out to $25.12, for a gain of $8.32 or 49.5%.

On May 5, 2005, I
posted Impax (IPXLE) on Stock Picks
at $24.95. IPXLE closed at $15.49 on 6/24/05, for a loss of ($9.46) or (37.9%).

On May 23, 2005, IPXL
received a NASDAQ delisting notice
due to failure to post the first quarter results in a timely fashion.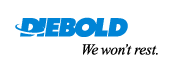 On May 6, 2004, I
posted Diebold (DBD) on Stock Picks
at $46.95. DBD closed at $49.22 on 6/24/05, for a gain of $2.27 or 4.8%.

On April 20, 2005, Diebold
reported 1st quarter 2005 results
. Revenue came in at $540.2 million, up 8.4% from the prior year, however, net income was $26.7 million, down from $29.2 million the prior year, or $.37, a decline of (7.5)% from $.40/share the prior year. This was due to a restructuring charge, but I still insist on both growth in earnings and revenue to get a "thumbs-up" on this sheet!

Finally, on May 7, 2004, I
posted Provide Commerce (PRVD) on Stock Picks
at a price of $20.16. PRVD closed at $22.79 on 6/24/05 for a gain of $2.63 or 13%.

On April 28, 2005, PRVD
announced 3rd quarter 2005 results
. For the quarter ended March 31, 2005, net sales increased 40% to $57.2 million from $40.2 million the prior year. GAAP net income for the third quarter came in at $3.5 million or $.25/diluted share, down from $15.9 million or $1.14/diluted share last year. However, the shift in results is due to an income tax expense this year which negatively impacted earnings, and an income tax credit last year, which assisted earnings. Taking out these expenses and credits, "Pro Forma" earnings actually increased 59% to $4.4 million or $.32/diluted share. The "Pro Forma" results are probably more indicative of the actual health of the company, but for my purposes on the blog, not knowing detailed accounting information, I will stay with the GAAP results.
So how did we do with the four stocks? Well, one got acquired, and three are getting "thumbs-down" from me. However, these four stocks actually generated three gains ranging from 4.8% to 49.5%, and one loss at (37.9)%. The average of these four stocks works out to a gain of 7.35%.
Thanks so much for stopping by! If you have any questions, or comments, please feel free to leave them right here on the blog or email me at bobsadviceforstocks@lycos.com.
Bob
Posted by bobsadviceforstocks at 2:12 PM CDT |
Post Comment
|
Permalink
Updated: Saturday, 25 June 2005 2:18 PM CDT