Illinois Tool Works (ITW)
Hello Friends! Thanks so much for stopping by and visiting my blog, Stock Picks Bob's Advice! As always, please remember that I am an amateur investor, so please remember to consult with your professional investment advisors prior to making any investment decisions based on information on this website.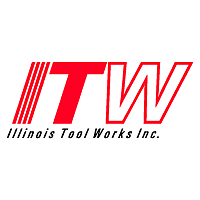 Last month, on April 26, 2011, I purchased shares of Illinois Tool Works (ITW) at a cost basis of $58.97. ITW closed at $57.09 on 5/19/11, down $(.56) or (.97)% on the day. I still like this stock and wanted to share with you my thinking on this one.
The economic recovery has been anemic for many complex reasons, but the industrial base has started to recover. Anticipating this stock rotation into industrial companies, I have purchased shares of Danaher (DHR) which I discussed earlier as well as Illinois Tool Works (ITW).
When I think about investing in a stock, one of the strongest factors influencing that decision is the very latest quarterly report. In brief, did the company show strong growth, beat expectations, and provide positive guidance? If they did, and the company has a record of reasonably steady growth, a strong chart, and good value as well as acceptable financials, I am interested. You might say that's a lot to ask of an investment. Fortunately, there are a lot of stocks to choose from and we all can stand to be a little selective in our purchases.
According to the Yahoo "Profile" on Illinois Tool Works (ITW), the company
"...manufactures a range of industrial products and equipment worldwide."
The company's divisions include a 'Transportation segment', an 'Industrial Packaging segment', a 'Food Equipment segment', a 'Power Systems & Electronics segment, a 'Construction Products segment', a 'Polymers & Fluids segment', and a 'Decorative Surfaces segment'.
On Tuesday April 26, 2011, (the same day I purchased shares), Illinois Tool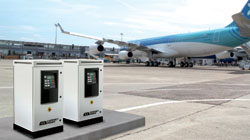 Works (ITW) announced 1st quarter results. Revenue for the quarter came in at $4.39 billion, ahead of analysts' expectations of $4.16 billion. Adjusted net income came in at $623.1 million or $1.24/share ahead of the $333.8 million or $.66/share last year. Removing a one-time benefit of $.33/share from a settled Australian tax case, the company earned $.91/share also ahead of expectations of $.84/share.
To top off the report, the company announced new revenue guidance of $18.41 to $18.73 billion, an approximately 11.5 to 14.5% increase over the prior year. Full-year earnings are now expected to come in at $4.16 to $4.34/share, well ahead of prior guidance of $3.60-$3.84/share.
In addition, for the upcoming quarter the company forecasted earning sof $.99 to $1.05/share on revenue of $4.77 to $4.89 billion. Analysts are currently expecting $1/share on revenue of $4.59 billion.
This is the kind of earnings report I like to see on making a decision to buy shares!
Looking at longer-term results on Morningstar, the Financials show that revenue has been recently been improving with revenue which had dipped to $13.9 billion in 2009, improving to $15.9 billion in 2010 and $16.5 billion in the trailing twelve months (TTM).
Similarly earnings/share (diluted) increased from $3.01/share in 2006 to a peak of $3.36 in 2007, then dipped to $1.89 in 2009 and improved to $3.03 in 2010 and $3.61 in the TTM. The company has kept the lid on share growth with 571 million in 2006 dipping to 500 million in 2009 before increasing slightly to 503 million in 2010.
Morningstar shows that the company has $6.0 billion in current assets compared to $3.1 billion in current liabilities, with an almost 2.0 current ratio. Free cash flow is strongly positive but not growing with $2.1 billion reported in 2007 dipping to $1.3 billion in 2010 and $1.1 billion in the TTM.
If we review the Yahoo "Key Statistics" on Illinois Tool Works (ITW) we can see that this is a large cap stock with a market capitalization of $28.55 billion. The company trades with a trailing p/e of only 15.81 and a forward p/e (fye Dec 31, 2012) of 12.44. The PEG ratio (5 yr expected) comes in at a reasonable 1.08. There are 500 million shares outstanding with 464 million of them that float. As of 4/29/11 there were 8.46 million shares out short representing a short ratio of 3.00. (I generally don't attribute significance to short interest ratios unless they exceed 3.0---my own rule!)
The company pays a nice dividend of $1.36/share with a forward annual yield of 2.4%. The last stock split was a 2:1 split on May 26, 2006.
If we examine the 'Point & Figure' chart on ITW from StockCharts.com, we can see that the stock dipped from $51 in December, 2007, to a low of $24/share in March, 2009. Since that low, the stock has been technically very strong showing corrections with pull-backs each higher than the previous.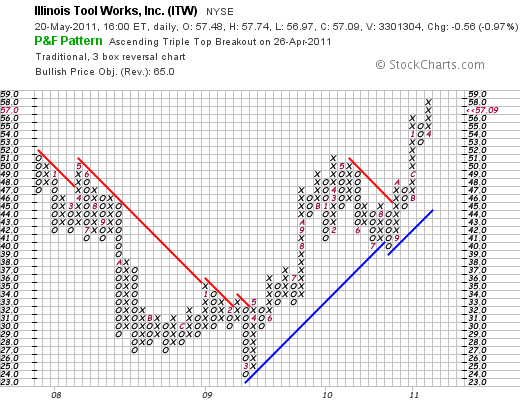 In summary, Illinois Tool Works (ITW) represents a company, a bit like Danaher (DHR) that is a manufacturer rebounding as the American economy rebounds. They recently reported a solid quarterly report that beat what analysts had been expecting and the company went ahead and raised guidance from previous estimates of future performance. Valuation is solid, the financials are reasonable, and technically the stock appears to be 'on a roll'!
I liked it so much I bought shares!
Thank you again for visiting my blog. I shall continue to try to post entries a bit more regularly and I certainly appreciate your continued interest and support. I might even get around to a podcast later this week!
Yours in investing,
Bob