Thoughts on 2005 and developing an Investment Portfolio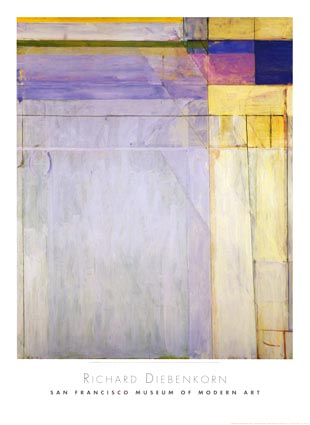 Hello Friends! I wanted to start off the New Year with a pretty poster from Richard Diebenkorn from the San Francisco Museum of Modern Art. I really enjoy some of these artists although I am even MORE of an amateur insofar as appreciating artwork!
It occurred to me that it might be a good time to once again review some investing philosophy that I utilize and help you understand what I am doing on this website. I am sure that some of you may come to my blog and say, "So what AM I supposed to do with all of these stock 'picks'?" First of all, consult with your professional investment advisor before making investment decisions. I AM an amateur after all and cannot be responsible for your actions.
After some 35 years or so of trying many different approaches to investing, I have started using what I would consider a modified CANSLIM approach to investing. I am not a contrarian investor. I do not try to outguess the market searching for hidden value. On the other hand, I am not truly a momentum investor either; I avoid chasing after stocks that do not have fundamental strength. What I try to do is to find stocks that DO have some price momentum and sort through these to identify what I believe will be consistent strength in the future.
How do I do this? As many of you know I first start with the stocks making strong percentage gains each day. I look at both the NYSE and the NASDAQ and will also check the AMEX, although the American Exchange does not seem to have as many of these "candidates" as I would like to see.
Next step is checking the latest quarterly earnings report. I want to make sure that the company is currently doing well. What do I mean by that? I believe that the ultimate price performance of a stock is mainly driven by earnings. And sustainable earnings growth, for most companies, requires associated revenue growth. And it is these two factors that I check in the latest quarterly report that I locate on Yahoo. I check for revenue growth year over year (and sequentially if possible) as well as earnings growth. How much? Well the more the better.
O.K., so if they pass this test, what is next? Well that is when I click over to Morningstar.com and locate their "5-Yr Restated" financials. You can find them by entering the stock symbol in the box at the top, clicking on financials on the left set of boxes, then "5-Yr Restated" on the row of tabs along the top.
With the "5-Yr Restated" I am looking for consistency. It doesn't have to be perfect, but I like to see a trend in again revenue and earnings growth. A smooth set of increasing bars in the bar graph is a pretty sight for me!
After this, I check the earnings on the same sheet. I don't mind if they were negative (losing money) earlier, as long as they are profitable now and improving their earnings picture as consistently as possible.
I also look at "free cash flow". The Morningstar site that I usually link to on my blog postings usually provides this information. Again, the latest number should be positive, and hopefully there is an improving trend the last few years as well.
Finally, I review the balance sheet. The most important part imho, is to check the sum of the "cash" and "current assets" against the "current liabilities". This tells me if there is any immediate problem if the liabilities are far greater than assets. I like to see long-term liabilities within "reason" and smaller is better, but if the company is showing improving free cash flow, can cover their current liabilities, well I usually am comfortable with a moderate long-term debt picture.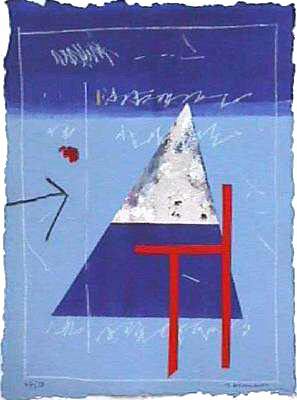 Assuming that things still look good, the basic tests I have presented to my stock market possibilities have been "passes", I turn to Yahoo once again to try to find some sense of "valuation". In some fashion, I try to be eclectic in my investment strategy. I do not mind borrowing from a momentum investor, looking at fundamental issues, and then looking at "value". If I can find EVERYTHING, well I figure THAT will be an even BETTER investment!
I like to get a feeling for the market capitalization. I will invest in micro or small cap stocks, and prefer a mid-cap to a large cap, but do not restrict myself to any particular size of company. I would like to see a p/e that isn't astronomical. I like companies with p/e's in the 20's that are growing at 30% to 40%/year. Thus if I can get a PEG at 1.0 or less (P/E divided by growth rate), all the more power to me. But again, this does not rule in or out a stock.
Additionally, I check the number of shares outstanding and the short interest. These are also found on Yahoo and give me a bit of an idea of the possible volatility of the stock. If there ARE a lot of shares out short, and the stock has just reported some good news....well those short-sellers might just have to scramble to cover their shares "sold short". And this might be bullish. I have arbitrarily chosen a short ratio of 3.0 as a cut-off. Greater than 3.0 is bullish for me!
I like to look at whether the stock pays a dividend, and whether the stock has recently split or not. Just gives me a little additional feeling for the stock. Again, even though I am certainly NOT an income investor, if the stock DOES pay a small dividend, and if the company has been INCREASING that dividend, well that just makes the stock a little more attractive to me.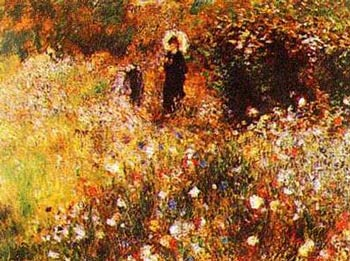 Finally, I like to check "technicals". Through my stock club, I have gotten comfortable with "Point & Figure" charts and utilize these exclusively on my blog. I have found Stockcharts.com to be a GREAT site and encourage all of you to utilize, and even subscribe at their site if you so could benefit. These Point & Figure chart show the battle between the bulls and the bears on a particular stock. The rows of x's are stock price appreciation moves, and the rows of o's are bearish price pull backs. The lines of "support" and "resistance" are supposed to give one an idea of the general direction and limits on the price move.
Do I "believe" that charts determine stock appreciation? Well, as you might guess, I am not a big believe in anything in particular except the tremendous influence of earnings on stock price appreciation. But I do like to see a stock chart that shows what appears to be a generally appreciating stock price before investing.
Finally I pull all of this together and decide whether the stock is "investable." And further whether my portfolio is "signalling" an investment purchase, sale, or "sitting on my hands" as I like to say.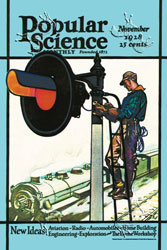 I have come to accept that it is important to have a feeling for the market as well when investing. Maybe that is something I have learned from the O'Neill CANSLIM approach. That the market (the M in CANSLIM) can determine stock appreciation or depreciation with a greater effect than the individual stock characteristics. It sort of represents a boat with a motor in an ocean current. The ocean current will pull all of the boats and it is important to understand and appreciate that effect on the individual "boat" or investment.
Furthermore, I recall O'Neill pointing out that your own portfolio will more or less "talk" to you if you are prepared to listen. That is when the market is bad, you stocks will generally fall, and when the market is strong, you will feel like a genius.
I have set up stops and sell-points on my stocks in my "trading portfolio". First of all, I have set a maximum of 25 positions that I will own in that portfolio. You might want to set something smaller or larger as your number of issues. I believe I would go to a minimum of 6 positions...12 being a neutral number, and half of that being the bearish fall-back position.
When do I add positions? When the market tells me that conditions are good. For me this means I have sold a portion of my stocks on "good news" that is stock appreciation. I start selling at 30%, 60%, 90%, 120%, then 180%, 240%.....etc. At each of these bullish sell points, I try to sell 1/4 of my existing position.
On the downside, I sell if I take an 8% loss (prior to making any sales on gains). If I have sold a portion at a gain, after the first sale, I move my sell-point up to "break-even". After that, I allow my stocks to travel back to 1/2 of the highest appreciation point....i.e. if I sold a portion at a 90% gain, then I would allow the stock to drift back to 45% gain point, if it went past that, I would sell the holding.
When I sell on bad news, I have learned to "sit on my hands." I want to avoid compounding my losses in a bad market. Theoretically, I could drop down to my minimum of 6 positions. These I would replace if they were sold. My system requires some equity exposure to allow my own internal "thermostat" to operate.
There, I have done it. I have been long-winded and I hope you haven't fallen asleep! How is the market going to do in 2005? I really don't know. I have set up a portfolio of what I think are the strongest stocks...and in sort of a "survival of the fittest" approach, many of my weaker issues get weeded out.
I try NOT to anticipate the market. To guess on which sector of stock will be hot. I do have my biases. And I do try to pick stocks over $10. And if I see a stock moving higher on the top % gainers list, and I have reviewed it in the past, if I am eligible to be buying, I will gravitate to a stock that I have "met" once before!
I hope that is helpful to all of you! Wishing you all a very healthy, happy, and successful 2005. And to all of those who have friends, families, or have suffered through the disasters of 2005, whether they be by war, famine, tsunami, quake, or personal tragedy, I wish you better fortune in the upcoming year as well! Please feel free to email me at bobsadviceforstocks@lycos.com if you have any comments, questions, or words of encouragement!
Bob