December 23, 2004 Napco Security Systems (NSSC)
Hello Friends! Thanks so much for stopping by my blog,
Stock Picks Bob's Advice
. As always, please remember that I am an amateur investor so PLEASE consult with your professional investment advisors to make sure that all investments discussed are appropriate, timely, and likely to be profitable for you. I cannot be responsible for any of your losses nor take credit for any of your gains! If you have any questions, or comments, please feel free to email me at bobsadviceforstocks@lycos.com.

Today, while scanning the
list of top % gainers on the NASDAQ
, I came across Napco Security Systems (NSSC) which, as I write, is trading at $13.141, up $1.482 or 12.71% on the day. I do NOT own any shares nor have any options or other positions related to this stock. According to the
Yahoo "Profile"
, NSSC is "...engaged in the development, manufacture, distribution and sale of security alarm products and door security devices for commercial and residential installations."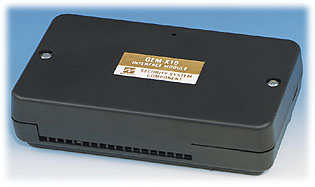 On November 9, 2004, NAPCO
reported 1st quarter 2005 results
. Net sales increased 37% to $13.4 million from $9.8 million last year. The net income for the quarter was $513,000 or $.06/share compared to a net loss of $(282,000) or $(.04)/share last year. These were nice results.
If we look longer term at a
"5-Yr Restated" Financials on Morningstar.com
, we can see several nice points: steady revenue growth (recently accelerating) from $54 million in 2000 to $62 million in the trailing twelve months.
Earnings per share have been a bit more erratic, dropping from $.24/share in 2000 down to $.12/share in 2003 but increasing steadily from then.
Free cash flow, however, has been positive and steady, increasing slightly from $6 million in 2002 to $7 million in the trailing twelve months (TTM).
Looking at the balance sheet, we can see $1.5 million in cash and $35.2 million in other current assets, plenty to cover BOTH the $8.4 million in current liabilities AND the $8.6 million in long-term liabilities combined.
How about valuation? Looking at
"Key Statistics" from Yahoo
on NSSC we can see that this is a TINY company, really a microcap stock with a market cap of only $112.38 million. The trailing p/e is 27.40, no forward p/e is available (probably no analysts follow to give us these estimates), and thus no PEG. The price/sales isn't bad at 1.61, and that p/e sounds reasonable with the quick recent growth.
Yahoo reports 8.51 million shares outstanding and of these only 5.80 million float. Currently (11/8/04) there are 938,000 shares out short representing 12.676 trading days or 16.17% of the float. This imho might represent a possible "squeeze" of the shorts in the making....if the stock rises, they will need to scramble to buy shares to cover their short positions.
Yahoo shows no cash dividends. A 20% stock dividend was issued on 11/18/04.
How about technicals? If we look at a Point & Figure chart from
Stockcharts.com
:

We can see a very strong chart rising from $1.50 in late 2003 to the current level of around $14.00. the stock looks nice imho.

So what do I think? I really like this stock a lot. Only thing is it is quite small, has a price near $10.00, and might be quite volatile. Now, if I had any cash, or my portfolio gave me a buy signal, I might just be buying a few shares! Thanks again for stopping by! Have a wonderful Holiday Season and a very healthy, happy, and profitable 2005!

Bob