"Weekend Trading Portfolio Analysis" Starbucks (SBUX)

Hello Friends! Thanks so much for stopping by and visiting my blog, Stock Picks Bob's Advice! As always, please remember that I am an amateur investor, so please remember to consult with your professional investment advisors prior to making any investment decisions based on information on this website.
Another weekend task that I like to do around these parts is to review stocks that I actually own in my "trading portfolio". Eventually (today?) I shall try to update my trading portfolio link along the left side of this blog. Meanwhile, I shall continue to update you on my positions on a regular basis. Currently, I am trying to post a review of each holdings going alphabetically through my shortened list of holdings (still standing at eleven). Reviewing about every two weeks, my last review what on September 9, 2006, when I reviewed my ResMed holding. Going alphabetically, my next position is Starbucks (SBUX). Let's take another look at this company.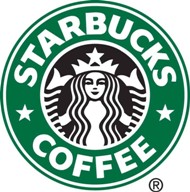 I currently own 50 shares of Starbucks (SBUX) that were purchased on 1/24/03 with a cost basis of $11.40. SBUX closed at $34.01 on September 22, 2006, for an unrealized gain of $22.61 or 198.3% since my purchase on my remaining shares.
This is my oldest position of my eleven stocks. Unfortunately early on in my investment strategy, I was selling 1/4 positions of my holdings at targeted gains. (Now I sell 1/6th of my remaining positions). Also, I didn't buy a large position of Starbucks initially. These two factors have combined to result in a smaller current position in this terrific stock! However, I continue to manage this holding as I do all of my positions.
I have sold portions of SBUX as the stock has appreciated. That is, I sold 25 shares for a gain of $141.47 on 9/8/03, 15 shares on 1/23/04 for a gain of $185.33, 15 shares on 6/18/04 for a gain of $308.64, 10 shares on 12/3/04 with a gain of $350.78, 11 shares on 12/5/05 for a gain of $215.03, and my latest sale on 4/19/06 was 9 shares with a gain of $237.03. This represents six sales of portions of my holding at targeted appreciation points of 30, 60, 90, 120, 180, and 240% appreciation targets.
When will I be selling shares of SBUX next? Assuming no fundamentally bad news (for which I always reserve the right to arbitrarily sell all shares), I shall be selling 1/6th of my holding (8 shares) at a 300% appreciation target. This would be at a 4.00 x $11.40 = $45.60. On the downside, I would be selling all of my shares if the stock retraces to 50% of its highest appreciation sale, or at a 120% gain. Calculating this, 2.20 x $11.40 = $25.08.
Let's take another look at Starbucks and see how it is currently doing and whether it still deserves a spot on this blog!

1. What exactly does Starbucks (SBUX) do?
According to the Yahoo "Profile" on Starbucks, the company

"...engages in purchasing, roasting, and selling whole bean coffees worldwide. The company offers brewed coffees, espresso beverages, cold blended beverages, various complementary food items, premium teas, a line of compact discs, and coffee-related accessories and equipment, including drip and French press coffeemakers, espresso machines, and coffee grinders primarily through its retail stores. Starbucks also licenses its trademark for retail store operations, and grocery and warehouse club stores, as well as to produce and distribute its branded products. It also engages in producing and selling coffee drinks, espresso drink, and a line of ice creams."
2. Is there any recent news affecting the stock price?
There are many headlines on this company but the recent news of a 5 cents/drink increase in the price of beverages and an approximately 50 cents/pound increase in the price for its coffee beans suggested to analysts confidence that the company can maintain its estimated 5% same store sales increase. This news was taken positively about the company's prospects and appeared to be a bullish factor for the stock.
3. How did the company due in its latest quarterly report?
On August 2, 2006, Starbucks announced 3rd quarter 2006 results. For the quarter ended July 2, 2006, net revenues came in at $2 billion, a 23% increase over the prior year's third quarter. Net earnings climbed 16% to $145 million. Earnings per share were up 12.5% to $.18/share, up from $.16/share last year. In addition, the company reported same-store sales growth of 4% which was a bit lower than past months' results. To give a sense of scale of this company, within the report they announced plans to open approximately 2,400 net new stores in fiscal 2007. This was an increase over the 2,000 stores estimated to be opened in fiscal 2006.
4. What are the longer-term financial results for this company?
Reviewing the Morningstar.com "5-Yr Restated" financials on Starbucks, we can see the record of steady revenue growth from $2.6 billion in 2001 to $6.4 billion in 2005 and $7.4 billion in the trailing twelve months (TTM).

Earnings during this period have also steadily increased from $.23/share in 2001 to $.61/share in 2005 and $.72/share in the TTM. Interestingly, the number of shares, which was at 780 million in 2003, increased to 794 million in 2004 and then have declined to 785 million in 2005 and 756 million in the TTM due to company share buy-backs.

Free cash flow has been positive with $238 million in 2003, increasing to $280 million in 2005 and $404 million in the trailing twelve months (TTM). This growth in free cash flow has occurred in the face of the large increase in capital spending from $378 million in 2003 to $696 million in the TTM. Presumably, this spending is related to both the share buy-backs and expenses related to opening new stores.

The balance sheet, while adequate, are a bit heavy in current liabilities. The company is reported to have $442 million in cash and $927 million in other current assets. When combined, this $1.37 billion in current assets, just covers the $1.32 billion in current liabilities yielding a current ratio of 1.04. Adequate but not impressive. The company fortunately has long-term liabilities of only $224.6 million. In addition, with the $400 million in free cash flow on an annualized basis, this balance sheet is probably more than adequate.
5. What about some valuation numbers on this company?
If we review the Yahoo "Key Statistics" on Starbucks, we find that this is a large cap stock with a market capitalization of $25.71 billion. This company is richly-valued with a trailing p/e of 52.32 and a forward p/e estimated at 40.01 (fye 02-Oct-07). Based on the 5 yr expected earnings, the PEG is also rich at 2.36.

If we examine the results from the Fidelity.com eresearch website, we find that Starbucks has been assigned to the "Specialty Eateries" industrial group. Within this group, Starbucks is moderately priced with a Price/Sales ratio of 3.6. Topping this group is Tim Hortons (THI) with a ratio of 7, following Starbucks is Panera (PNRA) with a ratio of 2.7 and Caribou Coffee (CBOU) at a much cheaper 0.6.

Looking at profitability, as measured by the Return on Equity (ROE), Starbucks is tops in this department with a ROE of 24.7%. This is followed by Tim Hortons at 19.2%, Panera at 17.4% and at the bottom of the list is Caribou with a (6.7)% ROE. (Sometimes 'cheaper' isn't better!)

Returning to Yahoo, they report 756.07 million shares outstanding with 746.87 million that float. Currently there are 20.22 million shares out short representing 2.7% of the float and 4 trading days of volume (the short ratio). Slightly exceeding my own 3 day rule for short interest, this may potentially help the stock on the upside in the face of any good news. The company does not pay a dividend and the last stock split was a 2:1 stock split October 24, 2005.
6. What does the chart look like?
If we review the "Point & Figure" chart on Starbucks from StockCharts.com, we can see that while the stock price initially consolidated in a tight range between February, 2002 and March, 2003, beetween $12.50 and a low of $7.00, the stock broke out strongly in March, 2003, and has moved higher since to a high of $39 in April, 2006. The stock has been correcting but has not broken its up-trend imho.



7. Summary: What do I think about this stock?
Let's review some of the many aspects of this stock I have touched on in the above review. First of all, I own shares of Starbucks so my analysis is certainly colored by this bias. But trying to be as frank as possible, Starbucks is above all the classic growth stock story. They have a quality product and have been a true category-killer in the coffee market. Most recently, they had the power (perhaps explained by a moat) to announce an increase to their coffee drinks and coffee beans.

The latest quarter showed positive sales and earnings growth. However, same-store sales growth in the 4% range is a bit anemic. In addition, the company has announced plans for a 2,700 store addition. It will be instructive to observe their execution of this large expansion. The Morningstar.com report shows the impressive growth in revenue and earnings and the recent decline in shares outstanding. The company is able to produce an increasing flow of free cash but the balance sheet is a bit heavy on current liabilities with current assets just covering them.

Valuation-wise, the p/e is rich in the 50's and a forward p/e above 40. Thus, the PEG, at 2.8, also suggests that even with anticipated growth, the stock is richly priced. On the plus side, the Price/Sales ratio is more-or-less reasonable within its small specialty eateries group. And the ROE is tops in the group demonstrating its profitability. There are a significant number of investors/speculators betting against Starbucks with a relatively large number of shares out short. Finally, the chart looks strong with a steady increase in share price the past 3 years.

So what do I think? Well, I am glad I have owned Starbucks since 2003. I am not sure I would be a buyer in here although it never has paid to bet against this company. I am a bit concerned over a few factors: the relatively rich valuation with a p/e in the 50's and a PEG at 2.8, and what appears to be a moderation in same-store sales growth. Coupled with a balance sheet showing a large level of current liabilities....with the committment to buy back shares AND open 2,700 outlets....is this a stretch? Meanwhile, I am staying put with my small 50 share investment. I suspect Starbucks will come through and doubters will once again find themselves on the outside....
Thanks so much for stopping by and visiting! If you have any comments or questions, please feel free to leave them on the blog or email me at bobsadviceforstocks@lycos.com. Also, be sure and visit my Stock Picks Bob's Advice podcast site where you can listen to me talk about many of the same stocks on the blog!
Bob