comScore (SCOR) "Trading Transparency"
Hello Friends! Thanks so much for stopping by and visiting my blog, Stock Picks Bob's Advice! As always, please remember that I am an amateur investor, so please remember to consult with your professional investment advisers prior to making any investment decisions based on information on this website.

As I wrote up previously, my shares of Graham (GHM) hit a sale point on the upside (even while the market continued to correct!), and being under my maximum of 20 positions, this trade generated a 'permission slip' entitling me to add a new position.
And add a position is what I did!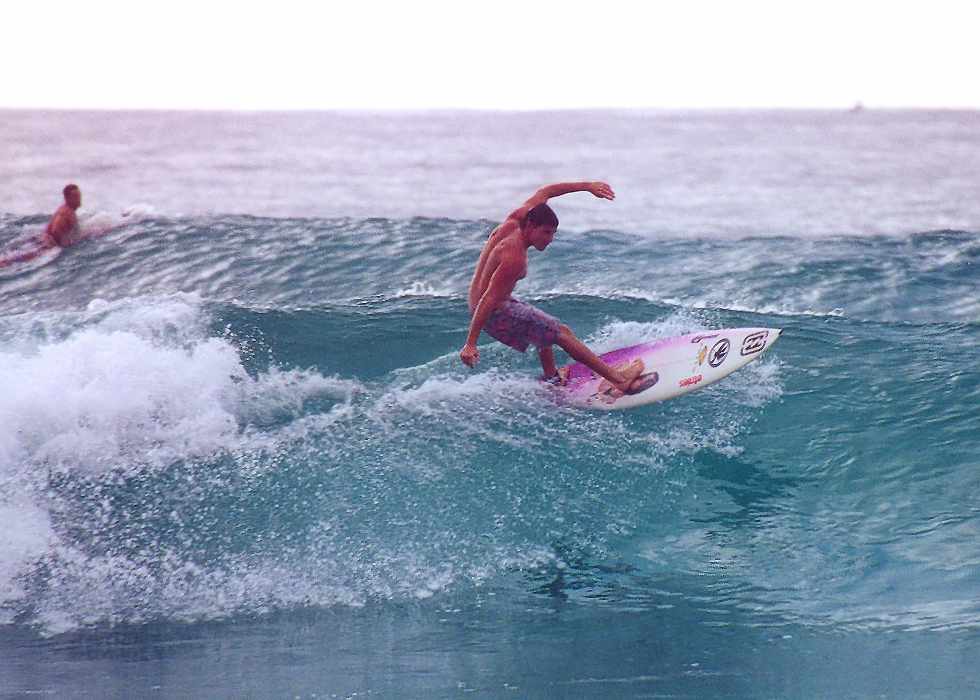 Like this Richard Seaman photo of surfers, I try to jump off one wave and catch the next! O.K., I have NEVER, EVER been surfing, but I have watched surfers :).
So looking for the next 'wave, I headed to my 'wave chart', that is the stocks making the top percentage gainers list.
Checking the list of top % gainers from the NASDAQ on Friday, I came across comScore (SCOR), a stock that I have not previously reviewed, and liked what I saw. I purchased 280 shares of comScore (SCOR) at $21.505. SCOR traded a bit erratically through the day and closed at $20.60, up $1.52 or 7.97% on the day. I am a bit 'underwater' on this stock, with an unrealized loss of $(.905) or (4.2)% since my purchase earlier the same day!
Let's go over this stock, and let me explain why
COMSCORE (SCOR) IS RATED A BUY
What exactly does this company do?
According to the Yahoo "Profile" on comScore (SCOR), the company

"...provides a digital marketing intelligence platform that helps customers make informed business decisions and implement digital business strategies in the United States, the United Kingdom, France, Germany, and Canada. Its products and solutions offer insights into consumer behavior, including objective, detailed information regarding usage of their online properties and those of their competitors, coupled with information on consumer demographic characteristics, attitudes, lifestyles, and offline behavior."
How about their latest quarter?
It was the release of 2nd quarter 2008 results after the close of trading that drove the stock higher Friday. Total revenue for the quarter climbed 38% to $28.8 million, from $20.8 million in the prior year same period. Net income climbed 38% to $1.7 million from $1.24 million the prior year. Earnings per share came in at $.06/share compared to $-0- the prior year. Excluding a recent acquisition of M:Metrics, this was $.09/share.

The company beat analysts' expectations of $.07/share on $27.69 million in revenue according to Thomson Reuters.

Topping off the rest of the good news, the company also raised guidance for the upcoming 3rd quarter.

"For the third quarter, comScore expects a profit of 1 to 2 cents per share, or 13 cents to 14 cents per share when excluding items, on revenue of $30.2 million to $30.7 million.

Analysts, whose estimates typically exclude special items, expect a profit of 8 cents per share on $29.5 million in revenue."

However not all of the news was good as the company, while raising 2008 revenue expectations to $119.7 to $120.4 million (ahead of analysts who were expecting $116 million), did lower earnings to $.22 to $.23/share (or $.71 to $.73/share on an adjusted basis, while analysts had been expecting $.36/share.

One analyst reiterated his "Buy" rating--as reported:
"In a note to investors, Jefferies & Co. analyst Youssef H. Squali reiterated his "Buy" rating for comScore and raised his price target by $1 to $28, saying that demand for the company's products is strong despite a difficult economic environment.

"While not cheap, comSore is a compelling value considering its sound fundamentals, leadership position in a growing segment of the Internet and relative resiliency to a weakening economy," he said."
What about longer-term results?
Examining the Morningstar.com "5-Yr Restated" financials on SCOR, we can see the steady picture of revenue growth from $23 million in 2003 to $87 million in 2007 and $95 million in the trailing twelve months (TTM).

This company is just turning profitable with losses diminishing from $(6.96)/share in 2003 to break-even in 2006, $.88/share in 2007 and $.96/share in the TTM.

No dividends are paid and the company aggressively expanded its shares outstanding in 2007 to 18 million from 4 million in 2006.

Free cash flow is positive and growing with $3 million in 2005, $9 million in 2006, $18 million in 2007 and $22 million in the TTM. The balance sheet is solid with $54.0 million in cash and $76 million in other current assets, which when compared to the $45.5 milllion in in current liabilities yields a current ratio of 2.86.
What about some valuation numbers?
Checking Yahoo "Key Statistics", we can see that this is a small cap stock with a market capitalization of only $589.63 million. The trailing p/e is a bit rich at 28.07, with a forward p/e (fye 31-Dec-09) estimated at 39.62. The PEG (5 yr expected) is also richly priced at 2.29.

Utilizing the Fidelity.com eresearch website for some additional valuation numbers, we can see that the Price/Sales (TTM) is reasonable relative to its peers, with SCOR coming in at 6.03 relative to an industry average of 7.53.

When measured by the Return on Equity (TTM), the company also does well relative to its peers coming in at 41.24% vs. the industry average of 28.31%.

Returning to Yahoo, we can see that there are 28.62 million shares outstanding but only 8.31 million that float. As of 7/10/08, there were 2.28 million shares out short, representing 5.2 trading days of volume (the short ratio). This is well above my own '3 day rule' for short interest, so we may have actually been seeing a bit of a short squeeze on Friday.

No cash dividends are paid and no stock dividends are reported on Yahoo.
What does the chart look like?
The chart is actually one of the weakest findings on this particular stock. Reviewing the 'point & figure' chart on comScore (SCOR) from StockCharts.com, we can see how the stock price actually peaked in October, 2007, at $42/share, before dipping all of the way down to $17.5 in March, 2008. The stock has recently been attempting to move higher, breaking through resistance and and making higher lows, but the upward move is certainly not confirmed yet.
Summary: What do I think?
Well, I like this stock enough to buy some shares! Seriously, they are a very small company in a very interesting niche doing research on internet traffic. They certainly also have to deal with Google, the '800-pound gorilla' in the field of internet traffic. Their price has been very volatile and recently has been under pressure.

However, the latest quarter was strong, beating expectations and the company also raised guidance. Their Morningstar.com numbers show a certain consistency in improving financial results that I like. Valuation appears a bit rich, but the company is just turning profitable. Finally the chart, while recently a bit more optimistic, is far from being over-extended.
Thanks again for visiting my blog! If you have any comments or questions, please feel free to leave them on the website or email me at bobsadviceforstocks@lycos.com. If you get a chance, be sure and visit my Covestor Page where you can monitor my actual trading portfolio performance. In addition, consider dropping by my SocialPicks page where my past stock picks from the last two years are reviewed. Finally, consider visiting my Podcast Website, where you can download some mp3's of me discussing some of the many stocks reviewed on this website.
Wishing you all a healthy and financially profitable week ahead!
Yours in investing,
Bob