"Weekend Trading Portfolio Analysis" Meridian Biosciences (VIVO)

Click
HERE for my ***PODCAST ON MERIDIAN***
Hello Friends! Thanks so much for stopping by and visiting my blog,
Stock Picks Bob's Advice
. As always, please remember that I am an amateur investor, so please remember to consult with your professional investment advisors prior to making any investment decisions based on information on this website.
I try to do several things at the same time on this website. I like to discuss philosophy of investing, review stock "picks" that I have identified, and also share with you my actual trading portfolio so that you can, in a virtual reality kind of way, share with me my experience in investing, making investment decisions, and deciding whether my strategy is successful. Some of my stock selections are successful, some do poorly; just like any investor, I experience my share of successes and failures. This past year I have been trying to review a stock in my actual trading portfolio each weekend. Going alphabetically through the symbols, I am up to Meridian Biosciences (VIVO). I actually first
discussed Meridian Bioscience (VIVO) on Stock Picks Bob's Advice on 4/22/04
when it was trading at $11.22. I then
"revisited" VIVO on Stock Picks Bob's Advice
when it was traded at $16.26 on 4/21/05.

I currently own 210 shares of Meridian Biosciences (VIVO) that were acquired on 4/21/05, a bit under a year ago, at a cost basis of $11.13. VIVO closed on 1/13/06 at $24.40, giving me a gain of $13.27 or 119.2%. I have sold portions of VIVO four times (as is my strategy) on 7/25/04, 9/1/05, 10/3/05, and 1/6/06. These sales were approximately at the 30%, 60%, 90%, and 120% gain points. Initially, I have been selling 1/4 positions, but lately, I have reduced these portions of remaining shares down to 1/6 of my positions to allow my positions to grow.
By my strategy, my next planned sale will be 1/6 of my remaining shares at a gain of 180% or to calculate, that will work out to 2.8 x $11.13 = $31.16. On the downside, if the stock retraces to 50% of the highest gain sale point, which would be 50% of 120% or 60%, my sale target would be 1.6 x $11.13 = $17.81.
Let's take a closer look at this company!
Let's first take a look at what this company does. According to the
Yahoo "Profile" on VIVO
, the company
"...operates as an integrated research, development, manufacturing, marketing, and sales organization in the field of life science. It develops, manufactures, and distributes diagnostic test kits primarily for respiratory, gastrointestinal, viral, and parasitic infectious diseases; and bulk antigens, antibodies, and reagents used by researchers and other diagnostic manufacturers, as well as provides contract manufacturing service of proteins and other biologicals for use by biopharmaceutical and biotechnology companies that are engaged in research for new drugs and vaccines."
And how was the latest quarterly result? On November 10, 2005, Meridian
reported 4th quarter 2005 results
. Net sales came in at $25.0 million up 12% from $22.2 million in the same quarter last year. Net earnings came in at $3.8 million, up 28% from the $2.9 million in the prior year. Diluted earnings per share rose 15% to $.15/share, up from $.13/share last year. In addition, the company actually
raised
its dividend for 2006 by 44% to estimated $.46/share. Overall, a nice report.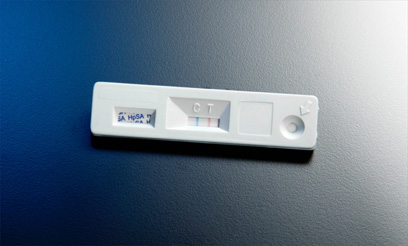 And how about longer-term results? Does Meridian still show consistency in the Morningstar report? Reviewing the
Morningstar.com "5-Yr Restated" financials
, we can see the steady growth in revenue from $56.1 million in 2001 to $93 million in 2005. Earnings have also steadily improved from a loss of $(.47) in 2001 to $.52/share in 2005. Dividends have also been consistently increased from $.17/share in 2001 to $.31/share in 2005. Dividends by themselves are a bit unusual in as small a company as this!
Free cash flow looks good with $11 million in 2003 improving to $16 million in 2005.
The balance sheet is solid with $33.1 million in cash and $37.1 million in other current assets. The cash alone is adequate to cover both the $19.8 million in current liabilities and the $7.0 million in long-term liabilities.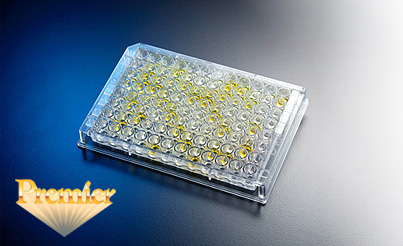 And what about "valuation"? Reviewing the
Yahoo "Key Statistics" on Meridian
, we can see that this is a mid-cap stock with a market capitalization of $635.86 million. For those that are new to all of this, recall that market capitalization is calculated by multiplying the total number of shares outstanding by the market price of each share.
VIVO has a p/e of 46.83 which is certainly a bit rich. The forward p/e is 31.28 (fye 30-Sep-07), which is still a bit pricey. The PEG is calculated (5 yr estimated) at 2.12.
Looking at the
Fidelity.com eResearch website
, we can see that VIVO has a rich price/sales ratio of 6.3, but this isn't that high compared to the other stocks in the "Diagnostic Substances" group. Leading this group is Nuvelo (NUVO) with a Price/Sales ratio of 1605.3, then Human Genome Sciences (HGSI) at 126.4, Oscient (OSCI) at 11.6, the Meridian (VIVO) at 6.3, QLT (QLTI) at 2.6 and Dade Behring (DADE) at 2.2.
Finishing up with Yahoo, we can see that there are 26.06 million shares outstanding. Currently (12/12/05) there are 892,350 shares out short, representing 4.20% of the float or 3.1 trading days of volume (short ratio). Using my 3 day rule of significance, this doesn't look like much of a short interest to pressure this stock higher.
As noted, the company is anticipated to pay $.46/share in dividends in the next year, yielding 1.90%. The stock last split 3:2 on 9/6/05.
And what about a chart? If we review the
"Point & Figure" chart on VIVO from Stockcharts.com
:
, this is simply a gorgeous graph with the stock climbing sharply from $1.50 in February, 2001, to the current $26 level. If anything the stock looks a bit over-extended. And what I mean by that is that the stock appears to be moving higher faster than the 45 degree blue support line. Is that significant? Not necessarily. I don't know why a stock has to follow any particular line :).

So what do I think? I think I have been lucky to own shares of this company and I don't think its growth is over. This is a small company with lots of room to grow!

Reviewing some of the criteria I discussed, the last quarter results look great, the Morningstar.com report is solid, valuation-wise, the p/e is a bit high as is the price/sales ratio suggesting this is an expensive stock, no bargain here. Finally the chart looks great! Anyhow, that's the review.

Thanks for stopping by. If you have any comments or questions, please feel free to leave them on the blog or email me at bobsadviceforstocks@lycos.com.

Bob








Posted by bobsadviceforstocks at 11:09 AM CST |
Post Comment
|
Permalink
Updated: Sunday, 15 January 2006 1:34 PM CST