JLG Industries (JLG)
Hello Friends! Thanks so much for stopping by and visiting my blog,
Stock Picks Bob's Advice
. As always, please remember that I am an amateur investor, so please consult with your professional investment advisors prior to making any investment decisions based on information on this website.

Yesterday, as I
posted on Stock Picks Bob's Advice
, I sold a 1/6th position of my Cal Dive (CDIS) holding, and this "entitled" me to make a new purchase (since I was under my 25 position maximum.) That morning, I purchased 160 shares of JLG Industries (JLG) at $51.55/share, for at that time it was on the top % gainers list.
Unfortunately, the market continued to weaken and JLG declined with it. The market is weak again today and JLG is trading at $49.45, down $1.16 on the day for a loss of (2.29)%. Since I haven't written up this stock yet, I wanted to hurry up and get something on the blog before I might even be forced to sell it at an 8% loss! My unrealized loss on this stock as I write is a $(2.10) or (4.1)% since purchase. The stock will need to drop to .92 x $51.55 = $47.43 before I shall neeed to sell at my own 8% loss limit. I am considering adding a new rule to my trading strategy, even if I sell a stock at a gain point, I have "permission" to add a new position
only if
the stock market is "up" on the day. What do you think?
Anyhow, let's take a closer look at this company. According to the
Yahoo "Profile" on JLG
, the company
"...provides access equipment and highway-speed telescopic hydraulic excavators. The company operates through three segments: Machinery, Equipment Services, and Access Financial Solutions."
I went through my usual screens to come up with this particular company, and let me go over them with you.
First of all, let's take a look for the latest quarterly report. On November 16, 2005, JLG
announced 1st quarter 2006 results
. For the quarter ended October 30, 2005, revenue came in at $478 million, a 56% increase over revenue of $307 million the prior year same period. Net income worked out to $27.9 million, or $.53/diluted share, up sharply (over 200%) from the prior year's results of $8.7 million, or $.20/diluted share. The company also raised guidance, as was reported in the same news article:
"In addition, the investments for the recently announced Caterpillar alliance will provide additional capacity for JLG telehandlers beginning in the fourth quarter of fiscal 2006. As a result, we now project revenue growth in the 20 to 25 percent range for fiscal 2006 over 2005, up from our previous guidance of 15 to 20 percent growth.


"With this projected revenue growth, we are raising our targeted fiscal 2006 earnings per diluted share to a range of $2.15 to $2.25 from the previous guidance of $1.95 to $2.05."
Thus we have what I call a "trifecta" in my parlance, for an outstanding earnings report that demonstrates revenue growth, earnings growth, and increased guidance!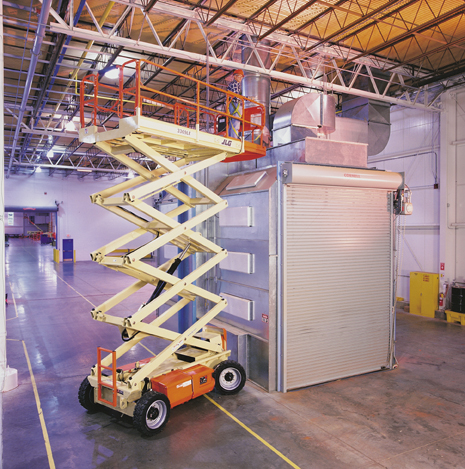 My next step in screening for a selection on the blog is to look at Morningstar for a longer-term assessment. Looking at the
Morningstar.com "5-Yr Restated" financials on JLG
, we can see that revenue did dip from $1.0 billion in 2001 to a low of $.8 billion in 2003. However, revenue growth has been strong since then climbing to $1.7 billion in 2005 and $1.9 billion in the trailing twelve months (TTM).
Earnings have also been weaker several years ago, falling from $.80/share in 2001, to a loss of $(2.35) in 2002. Since that time, earnings are up sharply to $1.20/share in 2005 and $1.93 in the TTM. Free cash flow has also been improving, with $(121) million in 2003, improving to $(24) million in 2004, $96 million in 2005 and $81 million in the TTM.
The balance sheet looks strong with $230.9 million in cash and $646.7 million in other current assets. This is adequate to cover both the $371.9 million in current liabilities and the $336.3 million in long-term liabilities combined.
My next screen in this process is to look at some valuation numbers. I generally have found Yahoo to be useful for this process, and for JLG, I shall review the
"Key Statistics" page on JLG
. Here we find that this stock is a Mid-Cap stock with a market capitalization of $2.56 billion. (I am using the
Ameritrade website definitions
which specify a market cap between $500 million and $3 billion for a mid-cap stock.) The trailing p/e is moderate at 26.53, and the forward p/e (fye 31-Jul-07) is downright reasonable at 14.91. Thus the '5 Yr Expected' PEG is pretty cheap at 1.08.
Using the
Fidelity.com eResearch website
, we can see that this company has been assigned the Industrial Group of "Farm/Construction Machinery". Within this group, the stock has a moderate Price/Sales ratio of only 1.4. Topping off this list is Joy Global with a Price/Sales ratio of 3.0, JLG at 1.4, Caterpillar at 1.3, Deere at 0.8, and AGCO at 0.3 and CNH Global also at 0.3. Thus, even though the Price/Sales ratio appears cheap out of context, within its industrial group, the stock is rather reasonably priced.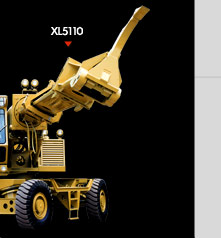 Returning to Yahoo for some additional numbers, we find that there are 51.67 million shares outstanding with 3.15 million shares out short as of 12/12/05. This represents 6.205 of the float or 3.8 trading days (the short ratio). The company pays a small dividend of $.02/share and last split 7/2/96, when the company had a 3:1 stock split.
What about a chart? If we take a look at the
"Point & Figure" chart on JLG from Stockcharts.com
, we can see how the stock traded lower from March, 2001, at $14.00, down to a low of $4.00/share in March, 2003. Since that time, the stock has been extremely strong, breaking through resistance at $15.50 in November, 2003, to its current $50 level.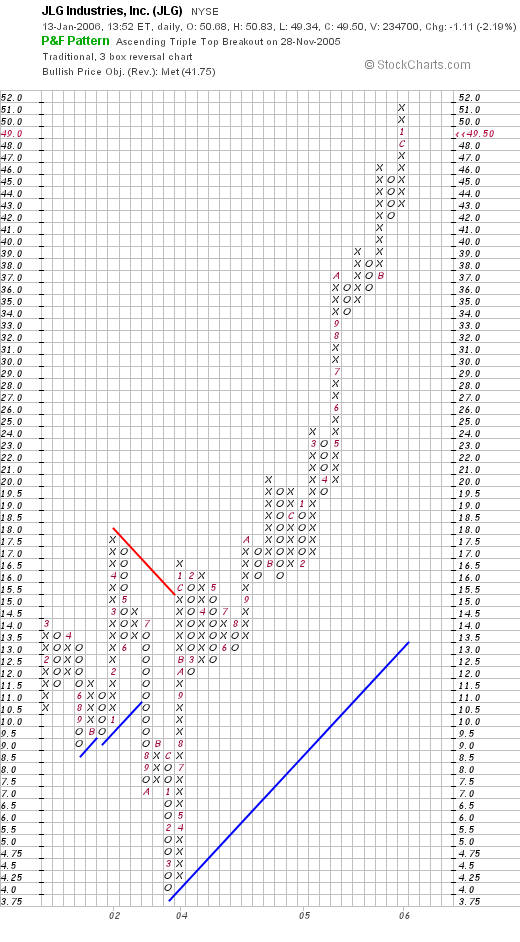 So what do I think? Well, I liked it enough to buy some shares! I am down a couple of $'s on the purchase, so I hope that the market holds up and I don't get "shaken out". The timing of these buys might need to be refined a bit :).

Thanks again for visiting! Remember that I am an amateur at all of this. And if you have any question or comments, please feel free to leav ethem on the blog or email me at bobsadviceforstocks@lycos.com.

Bob