"Looking Back One Year" A review of stock picks from the week of July 3, 2006

Hello Friends! Thanks so much for stopping by and visiting my blog, Stock Picks Bob's Advice! As always, please remember that I am an amateur investor, so please remember to consult with your professional investment advisers prior to making any investment decisions based on information on this website.
I don't need to repeat myself and complain about how awful a trading week we just had. At least for those of us who are going long on investments.
The weeks do seem to fly by as once again I am back at my keyboard typing away about a weekend review. These reviews are my own attempt at some sort of 'quality control' or review to assess the success and failures of my investment selection process and to encourage some of you to dig into the blog where there are literally hundreds of stocks that I have reviewed over the past four, almost five years.
Anyhow, last week I reviewed the selection(s) from the week of June 26, 2006, so let's move ahead a week and see how things worked out for the stock(s) selected the following week, the week of July 3, 2006. My reviews assume a 'buy and hold' strategy for investment. In practice, I advocate and follow a very disciplined (?) investment strategy which demands of me to sell my losing stocks quickly and completely and sell my gaining stocks slowly and partially at targeted appreciation levels. This difference in strategy would certainly affect performance, but for the ease of analysis, I have always been assuming a 'buy and hold' strategy for these weekend reviews.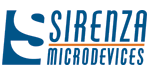 On July 3, 2006, I posted Sirenza Microdevices (SMDI) on Stock Picks Bob's Advice when the stock was trading at $13.52.
Sirenza was acquired by RF Micro Devices (RFMD); the acquisition was completed on November 21, 2007. As reported:
"Under the terms of the definitive merger agreement, each outstanding share of Sirenza's common stock was exchanged for a combination of 1.7848 shares of RFMD common stock and $5.56 in cash. Outstanding options to purchase Sirenza common stock were assumed by RFMD and converted into options to purchase RFMD common stock. Based on RFMD's closing stock price on November 13, 2007, the consideration for the outstanding shares of Sirenza stock is valued at $16.80 per share and represents an aggregate value of approximately $900 million, comprised of approximately $300 million in cash with the balance in RFMD stock. As a result of the transaction, Sirenza common stock has ceased to be publicly traded and is no longer listed on Nasdaq."
Thus, the stock pick has an appreciation of $3.28 or 24.3% since it was "picked".
As the stock is no longer traded, I do not have a rating on this company.
Thus, for the only stock picked that week in July, 2006, the stock appreciated 24.3% until being acquired. A very acceptable performance in light of the current difficulty the market is facing.
Thanks so much for stopping by and visiting my blog! If you have any comments or questions, please feel free to leave them on the blog or email me at bobsadviceforstocks@lycos.com.
If you get a chance, be sure and visit my Covestor Page where my actual Trading Portfolio is monitored, analyzed and compared to other investors and indices. Also, my SocialPicks page may interest you as they have been monitoring my blog for all of my stock picks since the first of 2007. And if you have any time left, drop by and visit my Podcast Page where I have been storing some radio shows about various stocks I write about here on the website.
Wishing you a better week starting Monday! Be well!
Bob