3M (MMM) "Trading Transparency" and 'Discussing my Trading Strategy'
Hello Friends! Thanks so much for stopping by and visiting my blog, Stock Picks Bob's Advice! As always, please remember that I am an amateur investor, so please remember to consult with your professional investment advisers prior to making any investment decisions based on information on this website.
One of the basic parts of my portfolio management system is to limit losses by selling declining stocks quickly and completely at set loss limits, and to capture the profits of appreciating stocks by selling them slowly and partially at appreciation targets after an initial purchase. On the downside I sell all of my shares if after an initial purchase the stock declines 8%. If I have sold a portion of a stock after an initial purchase after it had reached a single appreciation target (the first appreciation target being at a 30% appreciation level), then I sell all of the remaining shares if the stock should decline to break-even. If I have sold portions more than one time, then I set the tolerance on a price decline to 1/2 of the highest appreciation percentage that the stock was sold. For instance, if I have sold twice at both 30% and 60% appreciation levels, then the remaining shares would be sold if the stock should decline to 1/2 of the 60% appreciation target or at a 30% appreciation point (not 1/2 of the highest price but the 1/2 of the highest appreciation %).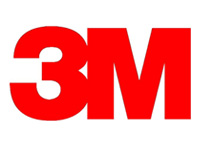 On the upside, my appreciation targets remain at 30, 60, 90, 120, 180, 240, 300, 360, 450% etc. appreciation levels. At each of these levels, should one of my holdings reach it, my approach has been and continues to be to sell a little of that holding--I use 1/7th of the remaining shares (rounded downward).
Furthermore, these sales are the 'signals' that I utilize to determine my own response to the stock market. That is, sales on the downside, unless I am at my minimum of 5 holdings, do not trigger an additional purchase--instead proceeds are placed into cash. (At the minimum, a sale of one of my remaining 5 holdings does indeed result in another stock being purchased, but this purchase is made at 80% of the average size of the remaining holdings---thus again shifting some of the proceeds into cash but maintaining my 5 position minimum exposure to equities.)
On the upside, sales are also 'triggers' to take action in managing the portfolio. Interpreting an appreciation sale as 'good news' (as opposed to the 'bad news' of the downside sale), I have a signal, which I sometimes refer to as a permission slip, to purchase a new holding. (Once again except if at my maximum of 20 positions, in which case the proceeds are left in cash.)
Currently the top performing position in my portfolio has been my shares of 3M (MMM). I purchased 33 shares on 3/3/09 at a cost basis of $43.64/share. On April 24, 2009, I sold 5 shares (approximately 1/7th) of my holding (in retrospect I really should have sold only 4 shares--as I prefer to round out downward) at a price of $55.21. This represented the first partial sale with a gain of $11.57 or 26.5%.
On July 27, 2009, I sold 4 shares of my remaining 28 shares (1/7th of holding) at a realized price of $67.92. This represented a gain of $24.28 or 55.6% (after costs of transaction included). This was for my 2nd appreciation target of 60% price gain. At each of these sales on gains, I purchased a new holding, utilizing this "good news" trigger as a signal to be expanding my exposure to equities.
Today, with 3M (MMM) trading at $82.87, reaching a price appreciation of $39.23 or 89.9%, I sold 3 shares of my remaining 24 shares (approximately 1/7th of my holding). This sale resulted in a buy signal for me giving me that 'permission slip' to add a new holding. I shall be waiting over the Christmas holiday and considering which new stock I might now wish to be purchasing to add to my portfolio.
Thank you for bearing with me as I went through this rather wordy explanation. Sometimes, with the paucity of trading that I do in my account, it doesn't appear like anything is going on. To the contrary, I am continuously monitoring my stocks and slowly building up a portfolio depending on the actions of my own holding in this rather difficult market.
Thanks again for stopping by and visiting! If you have any comments or questions, please feel free to leave them on the blog or email me at bobsadviceforstocks@lycos.com.
Yours in investing,
Bob