Flotek Industries (FTK)
Hello Friends! Thanks so much for stopping by and visiting my blog, Stock Picks Bob's Advice! As always, please remember that I am an amateur investor, so please remember to consult with your professional investment advisers prior to making any investment decisions based on information on this website.
I would like to apologize once again for not making as many stock "picks" recently as I have in the past. My life and time demands keeps getting busier and busier and I suspect that I shall be making fewer posts than previously for the Summer and hopefully in the next few months shall be able to pick up the pace once again. But I intend to continue to post interesting stocks from time to time and continue with the trading "transparency" that shall keep you posted on my actual trading portfolio and the activity therein. I also intend to continue with the "weekend reviews" and the "trading portfolio reviews" so my anticipated 'backing-off' of blogging is likely not to materialize anyhow :).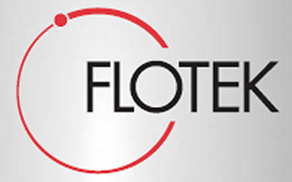 This morning, I took a look at the stocks moving higher yesterday and came across a new name for me, Flotek (FTK), that I believe deserves a place on the blog. Flotek made the list of top % gainers on the AMEX, closing at $47.08, up $3.23 or 7.37% on the day.
I have reviewed so many different stocks that I thought I might have looked at this one previously, so I searched through my blog using Google, :), something that I suggest to all of you as well as my "pico search" function, but didn't find any reference to Flotek among my many past stock picks. I do not own any shares of this stock, nor do I have any options. However,
FLOTEK (FTK) IS RATED A BUY
Let's take a closer look at this company and I shall try to walk you through my thinking and why I like this stock. I recently had a note suggesting my recent Mesa Lab (MLAB) purchase might be like my Bolt (BTJ) success. I suspect this particular stock, also in the oil industry, and also on the AMEX might well act more like Bolt that MLAB, but then again I would be just speculating on the future. You know I don't like to do THAT! :). But as Ed Sullivan like to say, let's get on with the shooooo.
What exactly does this company do?
According to the Yahoo "Profile" on Flotek, the company
"...provides oilfield services and equipment to the energy and mining industries in the United States and internationally. It has three segments: Chemicals and Logistics, Drilling Products, and Artificial Lift."
How did they do in the latest quarter?
On May 9, 2007, Flotek announced 1st quarter 2007 results. For the quarter ended March 31, 2007, revenues grew 118% to $35.1 million, up from $16.1 million in the year-ago same period. Net income came in at $3.7 million or $.39/diluted share, up 111% from the $1.8 million, and up 105% from the $.19/diluted share in the same period in 2006.
What about longer-term results?
If we examine the Morningstar.com "5-Yr Restated" financials on Flotek, we can see a very pretty picture of steady revenue growth from $11.3 million in 2002 to $52.9 million in 2005 and $100.6 million in 2006. Extrapolating the current quarter (which we cannot routinely do not knowing the seasonality of results) would get us to at least a $140 million rate for 2007. Earnings, which were losses in 2002 and 2003 at $(1.10 and $1.23 respectively), turned profitable in 2004 at $.31/share, increased to $.94/share in 2005 and $1.22/share in 2006.

No dividends have been paid, and the company has slightly increased its outstanding shares from 5 million in 2002 to 9 million in 2006. This 80% increase in shares is somewhat concerning. However, the company has increased its revenue over 800% during the same period. I can live with this dilution :).

Free cash flow, while small, has been positive recently with $2 million in 2004, $-0- in 2005, and $3 million in 2006.

The balance sheet looks fine with $500,000 in cash and $37.6 million in other current assets. This total of $38.1 million in current assets can easily cover the $20.7 million in current liabilities yielding a current ratio of 1.82.
What about some valuation numbers on this stock?
Looking at Yahoo "Key Statistics" on FTK, we can see that this is a small cap stock with a market capitalization of only $427.53 million. The trailing p/e is a bit rich at 33.04, but the forward p/e is far better at 14.49 (fye 31-Dec-08). We don't have a PEG ratio, but with the rapid growth in the latest quarter (at over 100%) I suspect the PEG has to be at 1.0 or under from my own 'guesstimating' (is that an allowable word here?).

Using the Fidelity.com eresearch website, we can see that the stock is also richly valued in terms of the Price/Sales ratio where FTK comes in at a ratio of 3.49 (TTM), compared to the industry average of 2.02. However, Fidelity also points out that in terms of profitability, as measured by the Return on Equity (ROE), the company has a ROE (TTM) of 25.92%, well ahead of the industry average of 14.43%.

Finishing up with Yahoo, we can see that there are only 9.08 million shares outstanding with 6.73 million that float. Currently, there are 302,580 shares out short (as of 4/10/07), representing 3.9% of the float. However, due to the relatively low level of average trading volume (74,375 shares), this represents a significant (imho) level of short interest with 9 trading days of short sales (the short ratio). This short interest may well pressure the stock higher (as it seems to be currently doing) as the short-sellers, betting against the stock rise, may be "squeezed" into buying shares.
There are no dividends reported on Yahoo, and no stock splits.
What about the chart?
If we look at a "Point & Figure" chart from StockCharts.com on Flotek, we can see what appears to be a very strong upward move for this stock from the $4.00 level in late 2004 to the current level around $47. The stock has been consolidating at the current level the last few weeks forming a flag formation. As I have pointed out previously, I am not a market technician, but the chart simply looks like the price has been moving strongly higher. I see nothing in the current news about the company that suggests anything should change.
Summary: What do I think about this stock?
Needless to say, I like this stock a lot. They reported a phenomenal quarterly report, the stock moved higher in the face of lots of naysayers and short-sellers who are likely now fueling the higher price move. The fundamentals are almost impeccable and the chart looks nice. The only thing it doesn't do is pay a dividend.
Anyhow, I wanted to get a great stock posted, and let you know I was still blogging :). If you have any comments or questions, please feel free to leave them on the blog or email me at bobsadviceforstocks@lycos.com. If you get a chance be sure and visit my Stock Picks Podcast Website.
Have a great Memorial Day Weekend everyone!
Bob