A Reader Writes "Isn't it a better buy at a lower price?"
Hello Friends! Thanks so much for stopping by and visiting my blog, Stock Picks Bob's Advice! As always, please remember that I am an amateur investor, so please remember to consult with your professional investment advisers prior to making any investment decisions based on information on this website.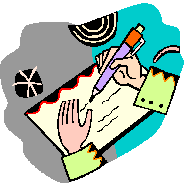 I received a terrific comment from a new reader of mine, Mel F. who wrote about my sale of my position in Immucor (BLUD).
Mel wrote:
"I don't doubt that you have a system that works for you, and that you have success sticking to it. But when a stock that seemed good at one price drops, and there is no change in the fundamentals, isn't it a better buy at the lower price? I am always asking of my stocks, would I buy them today at the current price? When the answer is no, it is time to sell.

I just bought a small position in Brazil Fast Food( BOBS.ob). They run burger joints in Brazil called Bob's Burgers, of all things, and just entered into an agreement with Yum brands to franchise KFC in Brazil. $43 million capitalization, and definitely under the Morningstar radar. If nothing else, their annual meeting will give me an excuse to visit Rio."
First of all Mel, thank you for writing. Let me first note what I wrote back to Mel before adding any additional comments. I wrote:
"Mel,

You make some interesting points. There are two basic forces that will affect stock prices. One is the underlying fundamentals of which you speak. This is likely the strongest factor in price movement. And you are correct, if the stock was great at $10, why wouldn't it be better at $9? And why shouldn't you keep buying additional shares as the stock drops? Sounds reasonable to me.

The second great influence on price movement is the market itself. In other words, how do we react to market movements, or should we?, and how do we know which way the market is moving in the future?

Thirdly, there certainly are just plain old volatility issues. That no stock moves in a straight line, and it shall be subject to the whims of investors, and why therefore, should I ever sell a stock that I "like" just because it hits an arbitrary sell point?

I think that your first supposition is mostly correct. In general I like ALL of the stocks that I purchase. In fact there are many MORE stocks that I don't purchase that I like as well. I have chosen to manage my portfolio in a very rigid, you could even say 'unthinking' fashion. Since I like all of them :), I am trying to use my disciplined approach to continually limit my losses by aggressively selling stocks that decline, regardless of my level of affection or belief in their prospects, and selling my appreciating stocks very slowly and in a partial fashion.

It is this bias in my approach that I believe will lead to a profitable strategy.

Your approach may well be even better. I will grant you that. But I have suffered from lack of discipline in the past. I didn't have a good strategy to deal with anything and shot from the hip as you might say. Currently, I work extremely hard to "pick" stocks with the highest possible criteria. As you say, I am stuck to the Morningstar screen and I am sure I will miss many of the great opportunities like you suggested in your Brazilian restaurant operation starting to work with Yum. That one sounds terrific.

I just want to find something that works. And maybe works a bit more than the market.

Thanks so much for writing. You have made some excellent comments on the blog and I look forward to your visits and participation here.

Bob"
This is certainly an excellent question. I suppose that a true 'value' investor, would indeed find an investment that they bought at one price an even better buy at a lower price. Since I really do have some 'momentum' qualities to my strategy, I am concerned about buying a "falling knife" as it is sometimes referred to in the 'trade', that is a stock that has a falling price may not be as good a deal as you might suspect. Immucor certainly doesn't have these characteristics and I still like the company.
I am trying extremely hard to divorce myself of any emotional ties to any of my selections. I am trying very hard to sit back and in an extremely disciplined fashion sell stocks that are doing poorly---strictly price-wise---and hang on to the other stocks that are doing well---price-wise---and just sell small portions of them as they climb---all in a disciplined fashion.
I am not looking for the home runs. Although I hit a few out of the park :). I try to get base hits over and over again so that I can win the game. And I am winning.
So while what you say makes perfect sense, I no longer subscribe to that desire to find the incredible company that is going to the moon. I want to own a strong portfolio of companies that each have the possibility of reaching 'outer space' and yet I am fully aware of each of their risks. That is why I own a portfolio of up to 20 stocks and not just plopping all of my money on 'red' as in roulette.
I don't know if I have adequately answered your question. I think so. I wish you good luck on your Brazilian investment. Sounds great. Maybe it will one day come across my screen as well and I shall find myself writing it up wishing I had bought when you mentioned it :).
Good-luck my friend!
Bob
Posted by bobsadviceforstocks at 10:03 AM CDT |
Post Comment
|
Permalink
Updated: Saturday, 19 May 2007 10:31 AM CDT