A Reader Writes, "How do you narrow down the list for your (almost) daily selection?"
Hello Friends! Thanks so much for stopping by and visiting my blog,
Stock Picks Bob's Advice
. As always, please remember that I am an amateur investor, so please remember to consult with your professional investment advisors prior to making any invesment decisions based on information on this website.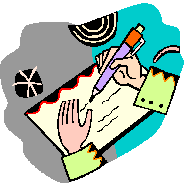 I was checking my mailbox this morning, and I saw that I had a nice letter from a regular reader of mine who raises some interesting questions. She wrote:
Hi Bob,

I'm still following your website and am amazed at how many good stocks you've selected over the years.

As I look at the top % gainers each day, I am surprised how many there are and the various reasons they are on the list that day. (stock splits, earnings, takeovers, news, rumors, announcements when earnings will be announced...)

How do you narrow down the list for your (almost) daily selection?

Thanks and as always -- keep the great blog going.

Lisa G
First of all I would like to thank you for your kind words! I often think that I have been blessed or just lucky to have fallen on to so many great stocks! I don't really think it is luck but rather a bit of homework that lands me some of these selections.
As you know, I am a big fan of the top % gainers list. I concentrate most on the NASDAQ but also look at the NYSE and the AMEX as well. Surprisingly with the long list of top % gainers there are often only one or two stocks that meet my own particular criteria. I also eliminate stocks that are much under $10, I am not a big fan of ADR's (foreign stocks trading in the US), and financial stocks.
I certainly do not write up all of the stocks I identify. Just don't have the time or energy :). In addition, I do also use a little seat of the pants approach to the stock. If I have a couple of different ones that I can "pick", then I will often gravitate to the medical stocks with the good numbers or the retail issues that show evidence of being able to expand and grow their business long-term. But I try to write up as many different kinds of stocks as possible.
For instance, I was taking a look at Tractor Supply (TSCO) the other day and didn't get around to writing it up. This company had a great quarterly report, solid Morningstar results, nice same-store sales (up 10% the prior month), and a nice chart. That is about all I need to write up a stock.
There are certain factors that are "must-haves" for me when selecting a stock, and those include the latest quarterly result, the presence of positive free cash flow, and a decent balance sheet. The chart is often the last thing I examine.
Does this answer you question? Probably not. But seriously, I will often go through virtually every single stock (over $10) on the top % gainers lists before finding a stock that meets even my basic criteria.
Is this the only way to buy stock or select stock ideas? Absolutely not. I don't even know if it is the best way, or even if it will be profitable long-term. Just something I have been doing and writing about :).
Much of my thoughts have been drawn from William O'Neill's CANSLIM theories but there are many differences as well. In any case, thanks so much for visiting. If you find a stock that you think belongs on my blog, and I haven't done anything about it, well please let me know!
Bob