"Looking Back One Year" A review of stock picks from the week of February 21, 2005

Hello Friends! Thanks so much for stopping by and visiting my blog,
Stock Picks Bob's Advice
. As always, please remember that I am an amateur investor, so please remember to consult with your professional investment advisors prior to making any investment decisions based on information on this website.
One of the weekend tasks I like to address on this website, is to look at past stock picks and find out how they 'turned out'. For the purposes of this review, I assume a 'buy and hold' strategy of stock purchases. However, in real life, I actually recommend and practice a disciplined portfolio management system that requires me to sell stocks if they hit an 8% loss after an initial purchase, and to sell 1/6th of my holdings of stocks as they hit targeted appreciation points. This will definitely change actual investment performances however, for the sake of this review, a 'buy and hold' strategy is an easier approach to get a feel for the performance of these stock picks.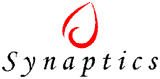 During the week of February 21, 2005, I only made one stock 'pick' which in itself was a revisit of an earlier post. On February 26, 2005, I
picked Synaptics (SYNA) for Stock Picks Bob's Advice
when it was trading at $24.33. Synaptics closed on May 12, 2006, at $24.42, up $.09 from the initial pick, virtually unchanged, with a calculated gain of .4% since being 'picked'.

On April 20, 2006, Synaptics
reported 3rd quarter 2006 results
. For the quarter ended March 31, 2006, net revenue came in at $40.4 million, down from $56.7 million for the same quarter the prior year. Net income for the quarter was $1.6 million or $.06/diluted share, compared with $11.7 million or $.38/diluted share in the third quarter of the 2005 fiscal year.
So how did I do that week? Well, there was only one stock 'picked'; ironically, I had a very slow week in picking stocks this week as well. And that stock, Synaptics, had a 0.4% gain. Nothing to write home about I guess.
Thanks so much for stopping by and visiting! If you have any comments or questions, please feel free to leave them on the blog or email me at bobsadviceforstocks@lycos.com. Also, please remember to stop by and visit my
Stock Picks Bob's Advice Podcast Site
where you can listen to me discuss many of the same stocks on my blog and also answer some readers questions regarding my trading strategy and individual stocks.
Bob
Posted by bobsadviceforstocks at 10:58 PM CDT |
Post Comment
|
Permalink
Updated: Sunday, 14 May 2006 10:59 PM CDT