December 27, 2005 Reliv International Inc. (RELV)
Hello Friends! Thanks so much for stopping by and visiting my blog,
Stock Picks Bob's Advice
. As always, please remember that I am an amateur investor, so please remember to consult with your professional investment advisors prior to making any investment decisions based on information on this website.
Looking through the
list of top % gainers on the NASDAQ
today, I came across Reliv International (RELV) which closed at $15.29, up $1.73 or 12.76% on the day, in the face of a very weak Dow and NASDAQ market. I do not own any shares of RELV nor do I have any options.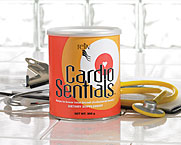 According to the
Yahoo "Profile" on Reliv International
, the company
"...through its subsidiaries, engages in the development, manufacture, and marketing of proprietary nutritional products worldwide. The company's products include nutritional supplements, weight management products, functional foods, sports nutrition and a line of skin care products. Its nutritional supplements include vitamins, minerals, dietary supplements, herbs, and compounds. The functional foods are products designed to influence specific functions of the body. The company's products are distributed through a network marketing system."
On November 2, 2005, RELV
reported 3rd quarter 2005 results
. Net sales worldwide grew 18% to $28.6 million for the quarter ended September 30, 2005, up from $24.17 million in the same quarter last year. Net income increased 32% to $1.67 million or $.10/diluted share, up from $1.26 million or $.07/diluted share in the third quarter 2004 period.
How about longer-term? Examining the
Morningstar.com "5-Yr Restated" financials on RELV
, we can see that except for a dip in revenue from $61.3 million in 2000 to $52.9 million in 2001, revenues have steadily increased to $111.5 million in the trailing twelve months (TTM). Earnings have also improved from a loss of $(.06)/share in 2000 to $.42/share in the TTM.
Free cash flow has been positive and increasing with $4 million in 2002 and $10 million in the TTM.
The balance sheet also looks solid with $4.9 million in cash and $8.9 million in other current assets, enough to pay off the current liabilities of $10.8 million and pretty much also cover the $3.4 million in long-term liabilities.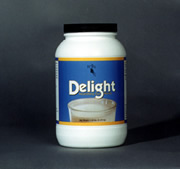 What about some valuation numbers? Taking a look at the
Yahoo "Key Statistics" on RELV
, we see that this is a small cap stock with a market capitalization of only $238.77 million. The trailing p/e is a bit rich at 36.67, but the forward p/e (fye 31-Dec-06) is better at 26.82. I suspect that this is such a small stock that there isn't a PEG listed in Yahoo!
Looking at valuation from a Price/Sales perspective, we find that RELV is moderately valued with a Price/Sales ratio of 1.9. Topping the list in the "Drugs Wholesale" industrial group according to the
Fidelity.com eResearch website
is First Horizon Pharmaceutical (FHRX) with a Price/Sales ratio of 3.9. This is followed by Axcan Pharma (AXCA) at 2.9, Reliv (RELV) at 1.9, Cardinal Health (CAH) at 0.4, Amerisource Bergen (ABC) at 0.2 and McKesson (MCK) also at 0.2.
Going back to Yahoo for some additional numbers on this company, we can see that there are only 15.62 million shares outstanding. As of 11/20/05 there were 360,740 shares out short representing 3.90% of the float or 10.4 trading days of volume for this relatively thinly traded company. The company pays a small dividend of $.08 yielding 0.60%. The company last split its stock on 11/14/03 when they declared a 5:4 split.
What about a chart? Reviewing a
"Point & Figure" chart on RELV from Stockcharts.com
:

We can see what looks like a gorgeous chart with the stock moving steadily higher from a low of $.63 in September, 2001, to a high of $16 where the stock is trading now. The graph looks strong and I don't see any evidence of the stock 'breaking-down'!

So in summary, in the face of a weak market today Reliv International (RELV) moved strongly higher. The last quarter was solid, Morningstar.com looks great with growing free cash flow, a solid balance sheet, and steady revenue growth. The P/E is a bit rich, no PEG is reported and the Price/Sales ratio is moderate. In addition, there are a lot of shares out short on this stock. Finally the chart looks very strong.

Thus, this is an interesting stock pick for the blog. I have some reservations about the reliance on network marketing to advance sales of a company, but RELV appears to be handling this quite well. I am not in the market for a stock as I write, but this would be a stock I would be looking at if I were!

Thanks again for visiting. If you have any comments or questions, please feel free to leave them on the blog or email me at bobsadviceforstocks@lycos.com.

Bob