"Revisiting a Stock Pick" Manitowoc Co. (MTW)
Hello Friends! Thanks so much for stopping by and visiting my blog,
Stock Picks Bob's Advice
. As always, please remember that I am an amateur investor, so please remember to consult with your professional investment advisor prior to making any investment decisions based on information on this website.
Click
HERE for the PODCAST on MANITOWOC CO

As I have commented on elsewhere in this blog, I like to write about stocks that I actually own and also many stocks that I don't own but appear to have attractive characteristics that might be worth consideration. Since I am now approaching three years of blogging, I have many stocks that have been reviewed and occasionally choose to take a second look at these stocks. My policy, is to wait at least a year prior to a repeat posting of a stock on this blog.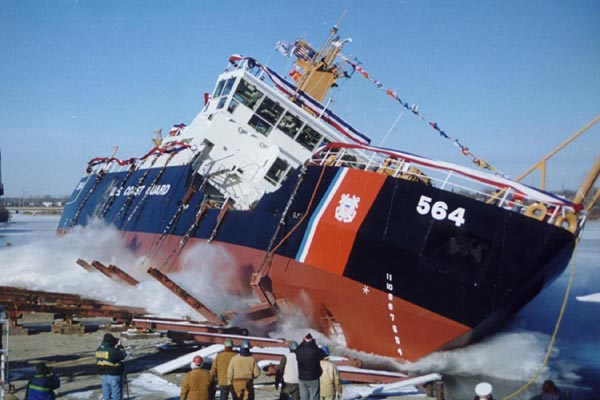 I was looking through the list of top % gainers on the NYSE today, and I came across The Manitowoc Company (MTW), an old favorite of mine from this blog, which closed at $58.70, up $3.35 or 6.05% on the day. I do not own any shares of this stock nor do I have any options. I first posted MTW on Stock Picks Bob's Advice on November 22, 2004, a little over a year ago, when it was trading at $38.29. The stock is now up $20.41 or 53.3% since posting. I answered an inquiry from a reader about MTW on Stock Picks Bob's Advice just two months ago, on November 13, 2005, when MTW was trading at $46.96, so the stock has appreciated $11.74, or 25% just in the last six or seven weeks!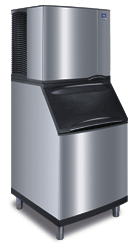 Let's take another look at this company starting with the Yahoo "Profile" on Manitowoc Co.. According to Yahoo, the company
"...engages in the manufacture and sale of cranes, foodservice equipment, and marine equipment worldwide. The company operates in three segments Cranes and Related Products (Crane), Foodservice Equipment (Foodservice), and Marine."
And what was the news that pushed the stock higher today? First, the company
announced that fiscal '05 would exceed previous guidance
followed by an
upgrade from Robert W. Baird
.
How about the latest quarterly results? On November 2, 2005, Manitowoc (MTW)
announced 3rd quarter financial results
. For the quarter ended September 30, 2005, net sales increased 23% to $564.9 million, from $460.8 million in the same quarter last year. Net earnings came in at $17.1 million up from $12.7 million the prior year. On a fully diluted eps basis, this came in at $.55/share this year vs $.47/share the prior year. In addition, the company increased full year eps guidance from $2.15-$2.30/share, up to $2.30 to $2.35/share in the year ahead. I have taken to calling earnings reports that show increasing revenue, earnings, and increased guidance a "trifecta", which would be just about as good a report as we can currently identify.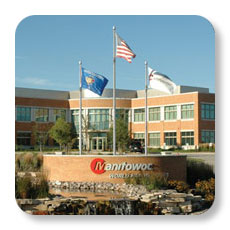 And how about longer-term? Taking a look at the
Morningstar.com "5-Yr Restated" financials
, we can see the steady growth in revenue from $.7 billion in 2000 to $2.0 billion in 2004 and $2.2 billion in the trailing twelve months (TTM). Earnings have been far more erratic, dropping from $2.40/share in 2000 to $(.80)/share in 2002. However, since that point in time, earnings have grown steadily to $1.74 in the TTM.
Free cash flow has also been a bit erratic, but has stayed positive with $62 million reported in 2002, and $39 million in the TTM.
The balance sheet is reasonable with $122.6 million in cash and $749.8 million in other current assets. This should be enough to cover the $643.2 million in current liabilities and some of the $735.4 million in long-term debt.
Looking at
Yahoo "Key Statistics" on MTW
, we find that this is a mid cap stock with a market capitalization of $1.78 billion. The trailing p/e is a bit rich 33.30, but with the rapid growth in earnings expected, we have a forward p/e (fye 31-Dec-06) is much nicer at 16.72.
According to the
Fidelity.com eResearch website on MTW
, the company is in the "Farm/Construction Machinery" Industrial Group. The Price/Sales of MTW at 0.8 is in the middle of the group with Joy Global (JOYG) at the top with a Price/sales ratio of 2.9. This is followed by Caterpillar (CAT) at 1.2, Manitowic (MTW) at 0.8, Deere (DE) at 0.8, AGCO (AG) at 0.3, and CNH Global (CNH) at 0.3.
Looking at some additional statistics from Yahoo, we can find that there are 30.25 million shares outstanding with 4.90% of the shares out short as of 12/12/05, representing 5.7 trading days of volume. The company pays a small dividend of $.28/share yielding 0.5%. The last stock split was a 3:2 split in April, 1999.
What about a chart? Looking at the
"Point & Figure" chart from Stockcharts.com
: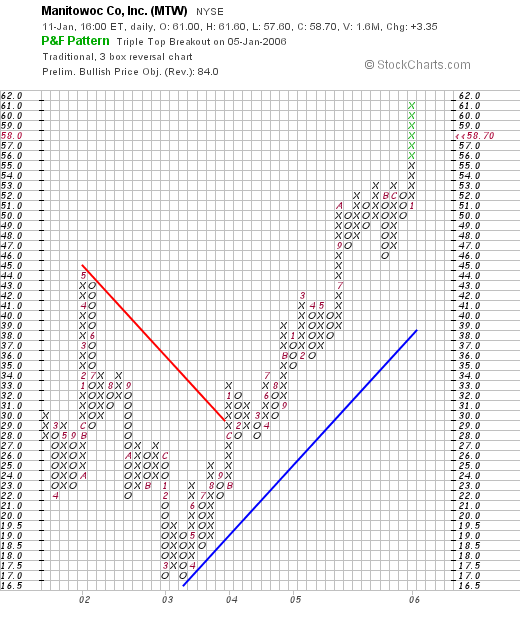 We can see the sell off from the $45 peak in May, 2002, down to a low of $17 in February, 2003. Since that time, the stock has exploded to the upside, charging ahead to its current level around $58.70.

So what do I think? Well, the stock made a great move higher today. The latest quarterly report was superb with all of my "trifecta" findings of increased revenue, earnings, and raised guidance. The Morningstar.com report looks solid, except for a bit of an erratic performance during 2002. Since then, things look much for optimistic. Valuation appears reasonable and the chart looks nice.

It is just that I am not in the market to buy anything now. I am waiting for a "permission slip" with a sale of a portion of one of my holdings at an appreciation target.

If you have any questions or comments, you can reach me at bobsadviceforstocks@lycos.com or go ahead and leave your words on the blog itself.

Bob























Posted by bobsadviceforstocks at 4:03 PM CST |
Post Comment
|
Permalink
Updated: Thursday, 12 January 2006 12:24 AM CST