Genuine Parts (GPC)
Hello Friends! Thanks so much for stopping by and visiting my blog, Stock Picks Bob's Advice! As always, please remember that I am an amateur investor, so please remember to consult with your professional investment advisers prior to making any investment decisions based on this website.
Like so many of you, I also struggle to find reasonable investments in a very turbulent market. For me reasonable has become an understandable company with understandable products, decent earnings and valuation, good technicals and possibly a dividend to help stabilize the stock price.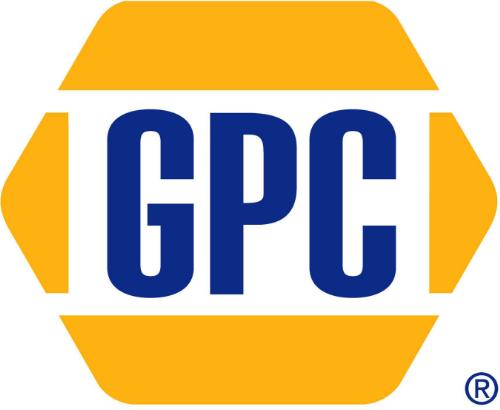 I recently purchased shares of Genuine Parts (GPC) for exactly those reasons at a cost basis of $58.16. GPC closed today (12/28/11) at $61.44, down $(.47) or (.76)% on the day. This stock is part of my Covestor 'Buy and Hold' Model.
The stock was noted as one of the new "Dividend Aristocrats" by TheStreet.com. According to this article, to make this the company must have:
"... a 10-year history of rising payouts, a 2011 earnings coverage rate of at least 2, and implied coverage rates of at least 2 for 2012 and 2013 based on current consensus earnings estimates."
Richard Shaw, a Seeking Alpha contributor, recently included GPC asone of "5 GARP Stocks With Yield And In An Upward Price Pattern."
Clearly I am not alone in my interest in this particular investment. Let's take a little closer look at this company and shall share with you my own perspective on this apparent favorite.
According to the Yahoo "Profile" on Genuine Parts (GPC), the company
"...distributes automotive replacement parts, industrial replacement parts, office products, and electrical/electronic materials in the United States, Puerto Rico, Canada, and Mexico. The company operates in four segments: Automotive Parts Group, Industrial Parts Group, Office Products Group, and Electrical/Electronic Materials Group."

Perhaps more importantly, this company"...owns and operates automotive parts distribution centers and automotive parts stores under the NAPA name."
Looking at the latest earnings report, on October 18, 2011, GPC announced 3rd quarter results. Revenue for the quarter came in at $3.3 billion up 18% and ahead of expectations of $3.2 billion according to Thompson Reuters. Net income was $151.8 million or $.97/share ahead of the $131.8 million or $.83/share the prior year same period. Analysts had been expecting earnings of $.94/share.
Review of the financials from Morningstar.com shows that revenue has shown a relatively modest rise from $10.5 billion in 2006 to $11.2 billion in 2010 and $12.2 billion in the trailing twelve months. Similarly diluted earnings per share have increased from $2.76 in 2006 to $3.00 in 2010 and $3.47 in the TTM. The company has been steadily buying back shares with 172 million outstanding in 2006 and only 158 million reported in the TTM.
Morningstar Balance Sheet on GPC shows the company with $4.4 billion in current assets and only $2.0 billion in current liabilities yielding a healthy current ratio of 2.2. In terms of the free cash flow, Morningstar shows GPC with $307 million in free cash flow in 2006 and $593 million in 2010 and $517 million in the TTM. While not steadily increasing, this company spins off over $500 million of free cash flow yearly.
Looking at some valuation numbers from "Key Statistics" on Genuine Parts from Yahoo, we can see that this stock is technically a mid cap stock with a market capitalization of $9.56 billion. The trailing p/e is a moderate 17.71 with a PEG ratio (5 yr expected) of 1.94. The company has 155.65 million shares outstanding. As of 11/30/11 there were 5.17 million shares out short with a short ratio of 6.10, ahead of my own arbitrary '3 day rule' of short interest. While that may mean that there are a lot of investors that are betting against this stock, assuming they don't know more than we do, with the stock price rising, they will need to 'cover their shorts' leading to possibly more buying pressure or a 'short squeeze'.
According to Yahoo, the company has a forward annual dividend of $1.80/share yielding a very healthy 3.00%. The company has a payout ratio of 51% suggesting good coverage of the dividend and the company last split its stock in April, 1997 with a 3:2 stock split.
Looking at the StockCharts.com 'point & figure' chart on GPC, we can see a steady rise in price from a low of $23 in March, 2009, to its current price level of $61.44. The chart appears quite strong but not, in my amateur perspective, getting 'ahead of itself' with a recent period of consolidation from December, 2010 to October, 2011, when it broke out higher in price. I like the chart.
Genuine Parts (GPC) works for me. I appreciate what I like to think of the somewhat added security of an increasing dividend in a stock that appears to have recently been exceeding expectations on earnings and revenue growth, shows reasonable if not cheap valuation, and strong technical performance. In today's difficult market and relatively anemic economy, I can understand an auto parts company that helps support people hanging on to their vehicles longer than ever and looking to repairs instead of a new car purchase.

Thank you so much for stopping by and visiting! If you have any questions or comments please feel free to leave them right here.
Yours in investing,
Bob
Posted by bobsadviceforstocks at 8:16 PM CST |
Post Comment
|
Permalink
Updated: Wednesday, 28 December 2011 10:04 PM CST