The Cooper Companies (COO)
Hello Friends! Thanks so much for stopping by and visiting my blog, Stock Picks Bob's Advice! As always, please remember that I am an amateur investor so please consult with your professional investment advisers prior to making any investment decisions based on information on this website.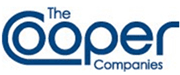 On June 30, 2011, I purchased shares of Cooper Companies (COO) for my Covestor Healthcare Model at a cost basis of $80.62. Cooper has been a company I have admired for the most part from a distance and in fact first reviewed the stock almost 8 years ago on September 1, 2004. Cooper closed at $80.08, down $(.55) or (.68)% on the day. Let's take a closer look at this stock and update my review!
According to the Yahoo "Profile" on Cooper, the company
"... through its subsidiaries, develops, manufactures, and markets healthcare products serving the vision care and women's healthcare markets worldwide. It offers a range of soft contact lenses for the vision care market, such as toric lenses, which correct astigmatism; multifocal lenses for presbyopia; and spherical lenses that correct the common visual defects. The company also provides aspheric lenses for near and farsightedness. In addition, it engages in the development, manufacture, and marketing of medical devices, diagnostic products, and surgical instruments and accessories used primarily by gynecologists and obstetricians."
On June 3, 2011, Cooper (COO) reported 2nd quarter 2011 results. For the quarter ended April 30, 2011, the company reported revenue of $325.3 million, an 8% increase (in constant currency) exceeding the Zacks estimates of $315 million. The company reported adjusted earnings per share of $1.02, exceeding expectations by Zacks of $.93/share and outperforming the year-ago earnings result of $.61/share.
To top off the fabulous quarterly report, the company raised guidance for fiscal 2011 to a higher range of $3.90 to $4.05/share vs. earlier guidance of $3.60 to $3.80/share. Similarly revenue expectations were guided slightly higher by the company to a new range of $1.23 to $1.3 billion from prior guidance of $1.265 billion to $1.29 billion.
Examining the Morningstar.com "5 Years Financials" on Cooper (COO), we can see that revenue for the company has grown steadily from $859 million
in 2006 to $1.16 billion in 2010 and $1.23 billion in the trailing twelve months (TTM).
Earnings dipped from $1.44/share in 2006 to a loss of $(.25) in 2007 only to rebound to $1.43 in 2008, $2.21 in 2009, $2.43 in 2010, and $3.56 in the TTM. Outstanding shares have been very stable with 48 million reported in 2006 and 47 million in the TTM.
Examining the balance sheet, as of October, 2010, Cooper according to Morningstar had $491 million in current assets and $200 million in current liabilities. This yielded a current ratio of 2.46. Thus the balance sheet at least in these measurements demonstrates significant strength.
Free cash flow has bounced around somewhat increasing from $8 million in 2006 to $176 million in the TTM according to Morningstar.com.
In terms of valuation, examining the Yahoo "Key Statistics" on Cooper, we can see that this is a mid cap stock with a market capitalization of $3.76 billion. The trailing p/e is a moderate 22.42, the forward p/e (fye Oct 31, 2012) is estimated at 17.44, and with solid growth predicted, the PEG ratio works out to a reasonable 1.25.
Yahoo reports that the company has 46.9 million shares outstanding with 46.21 million that float. Currently there are 925,000 shares out short, representing 1.6 trading days of volume, well below my own idiosyncratic 3 day rule for significance of the short interest ratio. The company pays a small dividend of $.06/share yielding 0.1% with a payout ratio of only 2%. The last reported stock split of The Cooper Companies (COO) was a 2:1 stock split on November 25, 2002.
Insofar as the technicals are concerned, Cooper (COO), as seen in this Point & Figure Chart from StockCharts.com, sold off in late 2008 from $40 down to a low of $10.50 in November, 2008. The stock moved higher, breaking through resistance in April, 2009 at the $29 level, and since then has stayed well above support levels reaching a high of $82 this July, 2011, and closed today (7/18/11) at $80.03, down $(.55) or(0.68)% on the day.
In summary, Cooper (COO) is an 'old favorite of mine' that has been performing very well the past two years both technically and fundamentally. Their latest earnings report was strong beating guidance for both revenue and earnings and the company chose to guide estimates higher. Fundamentally, they have been steadily growing revenue and earnings the past five years, have a solid balance sheet, and growing their free cash flow. Outstanding shares are stable, but dividend-wise, could be better.
The company sells at a moderate p/e but sports a PEG of only 1.25 suggesting that valuation is reasonable when earnings growth and estimated growth is considered. Finally, the momentum of the past two years is quite impressive as this stock moves strongly higher in a steady fashion.
As noted, I liked this stock enough to add it to my own Healthcare Model on Covestor.
Thank you so much for stopping by and visiting! If you have any comments or questions, please feel free to leave them right here on the blog!
Yours in investing,
Bob