Brief Philosophical Interlude on Investing
This entry isn't about any particular stock at all.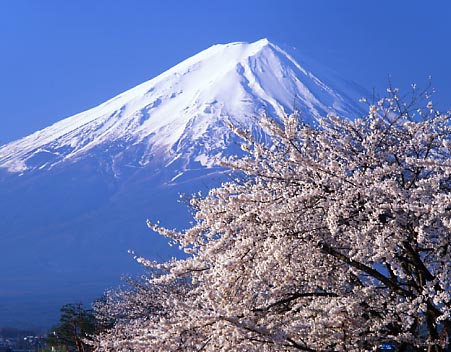 Mt. Fuji

I just want to talk about my view of investing and a methodical approach to building a portfolio.

Investing isn't about screaming and yelling and throwing chairs around and pulling heads off stuffed animals. That's entertainment.

But when you invest, please think about making decisions in a quiet place. A place where you can think clearly and understand what your strategy for investing may entail.

Observe the stock market. Observe stocks. And listen to your portfolio.

When I go through my screens, I am trying very hard to listen to what the stock market is telling me. The stocks that are moving higher are worth consideration from my perspective. But not all stocks that move higher.

Don't stick to any specific strategy. Use all strategies.

The market rewards consistency of earnings and revenue growth. That is the definition of quality.

Believing that a stock is a good "value" is a form of speculation. Albeit a good bet in wise hands. But speculation nonetheless. You are betting that you are wiser than the other investors in the market and can value a stock more accurately than market forces. You may be right. But it is a difficult approach.

An investor that purchases a "beat-up" stock that has declined on bad news is speculating that the market is wrong. It is a high-return investment with lower odds than the low-return investment of purchasing a stock that has consistently been producing quality results.

Go for the 'base hits' and forget the 'home-runs'.

Hedge your bets.

Diversify your investments. Don't sink all of your money into one basket.

Sell your losers quickly and completely and sell your gainers slowly and partially.

Develop a system that allows you to move into and out of the market mechanically. Don't think too much. Let the market dictate your action.

Don't anticipate stock moves. React to stock moves.

Maybe these are just a few words that don't mean much to you. But they form the basis of my thinking. I am not smarter than the market. But maybe my approach is to be more sensitive to market action than the average investor. If so, I shall be successful.

I don't know what the market will do tomorrow, next week or next year. I haven't the foggiest what the DJIA will be. But I am prepared to respond to the market with decisions based on the market action.

Have a great weekend everyone!

Bob

P.S. Please feel free to comment on this right on the blog or email me at bobsadviceforstocks@lycos.com.