"Revisiting a Stock Pick" Michaels Stores (MIK)
Hello Friends! Thanks so much for stopping by and visiting my blog,
Stock Picks Bob's Advice
. As always, please remember to consult with your professional investment advisors, as I am truly an amateur investor, prior to making any investment decisions based on information on this website.

Looking through the
list of top % gainers on the NYSE today
, I came across Michaels Stores, which as I write, is trading at $41.25, up $1.73 or 4.38% on the day. I do not own any shares or options on this stock.
Michaels (MIK) is an old favorite of mine here on Stock Picks, even though I haven't made the plunge and purchased any shares (I can't own EVERYTHING :)!) I first
posted Michaels Stores (MIK) on Stock Picks
on August 28, 2003, when it was trading at $43.01. MIK closed at $22.38 on that day, adjusted for a 2:1 stock split on 10/13/04, our stock pick price was actually at $21.51. Thus, the stock has appreciated nicely since my original post.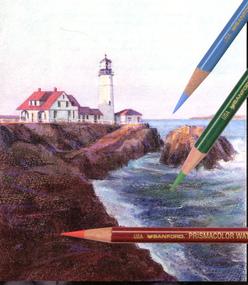 According to the
Yahoo "Profile" on MIK
, Michaels "...is a national arts and crafts specialty retailer providing materials, ideas and education for creative activities." I know about Michaels personally, because that is one of the places I go to for all of my kids' projects at school!
Taking a look at the
1st quarter 2005 results
report, which came out after the close yesterday, we can see that for the first quarter ended April 30, 2005, total sales increased 13.1% to $821.0 million from $725.9 million the same quarter the prior year. Same-store sales grew 7.8% for the quarter, a super result! Net income increased 58.6% to $46.5 million from $29.3 million the prior year, and diluted earnings per share jumped 57.1% for the quarter to $.33/share vs $.21/share in the same quarter in 2004. I almost wish I had reviewed
this
stock prior to buying the GCO....oh well.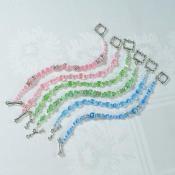 How about longer-term results? Taking a look at the
"5-Yr Restated" financials on Morningstar
, we can see that revenue has grown steadily from $2.2 billion in 2001 to $3.4 billion in the trailing twelve months (TTM).
Earnings during this period have consistently been growing from $.58/share in 2001 to $1.45 in the TTM.
Free cash flow, which was a bit weak in 2003 at $1 million, has grown fabulously, to $337 million in the TTM.
The balance sheet is solid with $586.2 million in cash and $985 million in other current assets. This is plenty to cover both the $511.9 million in current liabilities and the $302.6 million in long-term liabilities as reported by Morningstar.com.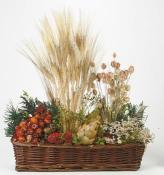 How about "valuation"? Checking
"Key Statistics" from Yahoo on MIK
, we can see that this is a large cap stock with a market capitalization of $5.59 billion. The trailing p/e is nice at 22.87, with a forward p/e (fye 29-Jan-07) even nicer at 19.58. Thus, with the nice growth rate, we have a "5 yr estimated" PEG at 1.09, barely over parity (1.0).
The price/sales for MIK is 1.58. However, if we look at other stocks in the "Toy & Hobby Stores" Industry Group, we can see that the stock is moderately priced, under the 1.8 price/sales of Build-a-Bear Workshop (BBW), but above the 0.8 price/sales of Brookstone (BKST), and the 0.5 price/sales ratio of Toys R Us (TOY).
Other points on Yahoo reveal that there are 135.28 million shares outstanding with 125.80 million that float. As of 5/9/05, there were 3.26 million shares out short, up significantly from the 2.04 million our short the prior month. This represents 3.247 days of trading or only 2.59% of the float. I don't think this is a big factor moving this stock in any particular direction.
The company does pay a small dividend of $.40/share yielding 1.02%. The last stock split, as noted earlier, was a 2:1 split on 10/13/04.
How about the chart? Taking a look at the
"Point & Figure" chart on MIK from Stockcharts.com
: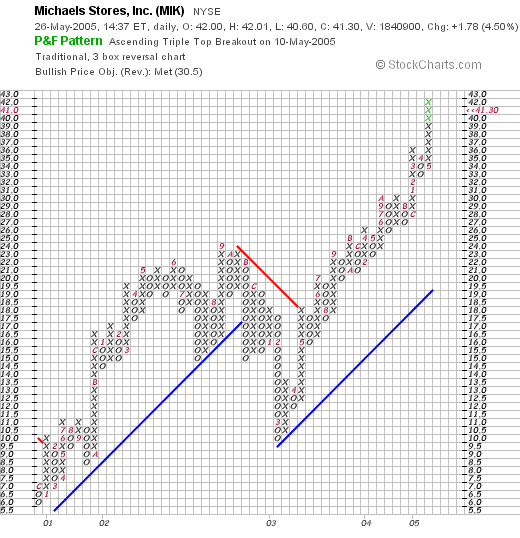 we cam see that this stock was moving higher from $6.00/share in January, 2001, to a peak of $25/share in September, 2002. The stock then pulled back to $10.50 in March, 2003, and has moved strongly higher since. The stock chart looks strong to me!

So what do I think? Well, how do I love thee, let me count the ways :). First, the stock moved higher today. That's a given! This was due to a GREAT stock report released yesterday after the close. Both revenue, earnings, and same-store sales growth were strong. The company has consistently been growing its revenues and earnings. Is generating large amounts of free cash, and has a solid balance sheet. Valuation is reasonable with a PEG just over 1.0, and the price/sales is moderately priced. Finally, the chart looks great.

This is certainly a stock I would be buying if I did have a buy signal, and hadn't already bought some GCO, although I like the numbers on GCO as well!

Please remember that I am an amateur, so do your own investigation, check with your financial advisors, and take all necessary precautions prior to investing based on anything on this website!

If you have any comments, questions, or words of encouragement, please feel free to email me at bobsadviceforstocks@lycos.com.

Bob