Zumiez (ZUMZ)
CLICK HERE FOR MY PODCAST ON ZUMIEZ
Hello Friends! Thanks so much for stopping by and visiting my blog, Stock Picks Bob's Advice! As always, please remember that I am an amateur investor so please remember to consult with your professional investment advisors prior to making any investment decisions based on information on this website.

Zumiez (ZUMZ) made the list of top % gainers on the NASDAQ more than once this past week. Zumiez was on the list yesterday, closing at $26.24, up $2.29 or 9.56% on the day. I do not own any shares nor do I have any options on this stock. I did buy 22 shares for my son in his account a couple of months ago.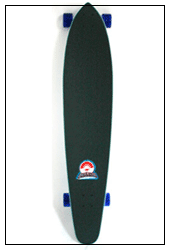 I have been watching this stock for awhile as there is a Zumiez store in my local mall. But more significantly, when the same store sales reports have been announced, Zumiez is one of the strongest retail firms reporting from my perspective. More on this in a bit. But above all, I think this company deserves a spot on the blog for all of the things I like to see in a stock.
1. What exactly does this company do?
According to the Yahoo "Profile" on Zumiez, the company

"...operates as a mall based specialty retailer of action sports related apparel, footwear, equipment, and accessories in the United States. It offers apparel offerings, including tops, bottoms, outerwear, and accessories such as caps, belts, and sunglasses; and footwear offerings, such as action sports-related athletic shoes and sandals. The company also provides equipment offerings or hardgoods, including skateboards, snowboards, and ancillary gear, such as boots and bindings; and miscellaneous novelties and digital versatile discs. It serves young men and women between the ages of 12 and 24."
2. Was there any news reported to explain the big move higher?
Actually, I didn't see any particular news on Friday to explain the move higher! Earlier in the week Piper Jaffray upgraded the stock from "Market Perform" to "Outperform" which might still have had an effect on Friday.
3. How did they do in the latest quarter?
On August 16, 2006, Zumiez (ZUMZ) reported 2nd quarter 2006 results. For the quarter ended July 29, 2006, total sales increased by 41.5% to $55.8 million, from $39.4 million reported in the same quarter in the prior fiscal year. Net income for the quarter was $1.6 million or $.06/diluted share, up 94% from the $848,000 or $.03/share reported the prior year. This beat analysts expectations of $.05/share for the quarter. During the quarter, comparable store sales increased 12.6% compared with the 11.6% comparable (same-store) sales growth reported in 2005. In an additional positive note, the company raised guidance for fiscal 2006 to $.66 to $.67/diluted share. This is what I call my 'trifecta plus' in an earnings report. For me, that means the company increased its revenue, increased its earnings, beat expectations AND raised guidance. Everything an investor could desire in an earnings report!
4. How about longer-term financial results?
Reviewing the Morningstar.com "5-Yr Restated" financials on Zumiez, we can see the steady picture of revenue growth with $84.7 million in revenue in 2001, increasing to $205.6 million in 2006 and $220 million in the trailing twelve months (TTM).

Unfortunately, Morningstar doesn't show any income figures as the company came public in May, 2005.

Free cash flow has improved from $1 million in 2004 to $8 million in 2006 and $15 million in the TTM.

The balance-sheet is solid with $38 million in cash, which by itself could cover the $32.9 million in current liabilities and much of the $9.4 million in long-term liabilities. Adding in the $43.4 million of other current assts results in $81.4 million in total current assets, which when compared to the $32.9 million in current liabilities yields a current ratio of 2.47.
5. What about some valuation numbers on this stock?
Looking at the Yahoo "Key Statistics" on Zumiez, we find that this is a mid-cap stock with a market capitalization of $723.91 million. The trailing p/e is rich at 50.85, with a forward p/e (fye 28-Jan-08) much nicer at 29.48. This company's growth is expected by analysts (5 yr expected) to be so strong that the PEG works out to a very reasonable .98.

Per the Fidelity.com eresearch website, ZUMZ is in the "Apparel Stores" industrial group. Within this group, ZUMZ is the richest in valuation in regards to the Price/Sales ratio with a ratio of 3.2. Zumiez is followed by American Eagle (AEOS) at 2.6, Chico's (CHS) at 2.4, Abercrombie & Fitch (ANF) at 2.1, Limited (LTD) at 1.1 and Gap (GPS) at 1.

Checking relative profitability, ZUMZ is towards the bottom with a Return on Equity (ROE) of 19.8%. This group is topped by Abercrombie at 35.9%, Limited at 30.8%, American Eagle at 26.7%, Chico's at 26.1%, and following Zumiez is Gap at 17.2%. Thus, from these two measures the company appears richly valued with a Price/Sales relatively high and a profitability relatively low.

Returning to Yahoo, we find that there are 27.59 million shares outstanding with 14.68 million that float. As of 8/10/06 there were 3.06 million shares out short, representing 13.9% of the float or 5.9 trading days of volume. This high level of short interest (I use a short ratio of 3 as a cut-off), may well explain the move higher Friday as short-sellers scramble to cover their shorts! No cash dividends are paid and the last stock split was a 2:1 split on April 20, 2006.

6. What does the chart look like?
Looking at a "Point & Figure" chart from StockCharts.com, we can see that this stock has moved strongly, if unevenly, higher since coming public in May, 2005. The stock hit a high of $38 in July, 2006, and is now bouncing off support in the area of $21 to close at $26.24 Friday. The chart has stayed above the blue 'support line' and looks encouraging to me without being over-extended.



7. Summary: What do I think about this stock?
Let's review some of the things that led me to write up this stock on the blog. First, the stock made a nice move higher on Friday, and indeed was strong for much of last week after a brokerage house upgraded the stock to 'outperform'. And the latest quarter? Strong with a 41.5% increase in revenue and a 94% increase in earnings.

The company both beat expectations and raised guidance in the latest quarter. However, same store sales which were in the 10-11% range in the latest quarter has dropped down to the 4.7% range the past month. In addition, the Morningstar.com report is solid with steady revenue growth (since company is a relatively recent IPO, Morningstar has limited earnings and share # reports), free cash flow, and a solid balance sheet. Valuation-wise, the p/e is quite rich at just over 50. However, earnings are anticipated to continue to growing rapidly and the PEG is under 1. The company is no bargain either as measured by Price/Sales ratio as well as Return on Equity. However, the relatively large short-interest may well be moving this stock higher as well. Finally, the chart looks nice.

On a Peter Lynch style approach, I like the fact that this is a very small retail firm with fairly steady and positive same store sales growth. I think they cater to a unique youth audience and are quite successful at it as well! Assuming the ability to continue to growth those sales at stores open at least a year, this company has lots of room to grow. We will need to continue to watch those same-store sales numbers which come out monthly, to make sure that this relatively weak figure for same store sales does not deteriorate.

So am I buying any shares? No, of course not. If you are a regular reader, you will know that I shall be sitting on my hands until one of my regular stocks hits a sale at an appreciation target.
Thanks so much for visiting! If you have any comments or questions, please feel free to leave them on the blog or email me at bobsadviceforstocks@lycos.com.
Bob
Posted by bobsadviceforstocks at 10:01 PM CDT |
Post Comment
|
Permalink
Updated: Sunday, 17 September 2006 10:49 PM CDT