"Looking Back One Year" A review of stock picks from the week of May 23, 2005

Hello Friends! Thanks so much for stopping by and visiting my blog, Stock Picks Bob's Advice! As always, please remember that I am an amateur investor, so please remember to consult with your professional investment advisors prior to making any investment decisions based on information on this website.
Once again it is the weekend and for me that means I should take a look at past stock picks to see how they turned out! For the sake of this review, I continue to assume a "buy and hold" strategy for all stocks discussed. For performance evaluations, I am assuming that one purchased equal dollar amounts of all stocks that week and I am simply doing an average of the % change of each stock reviewed.
In actual practice I employ and recommend a disciplined ownership strategy of selling losing stocks quickly on small losses and selling gaining stocks partially and slowly at targeted appreciation levels. It is this bias that I believe will result in profitable portfolios longterm. This blog is an ongoing experiment in that approach.

On May 23, 2005, I posted Dynamic Materials (BOOM) on Stock Picks Bob's Advice when it was trading at $37.64/share. BOOM had a 2:1 stock split on October 13, 2005, making my effective stock pick price $18.82. BOOM closed at $32.83 on September 22, 2006, giving my selection an appreciation of $14.01 or 74.4% since being posted.

On August 3, 2006, Dynamic materials reported 2nd quarter 2006 earnings. Sales for the quarter ended June 30, 2006, climbed 51% to $27.8 million from $18.4 million in the same quarter the prior year. Sales were up 10% sequentially from the prior quarter. Net income climbed 137% to $5.0 million or $.41/diluted share up from $2.1 million or $.18/diluted share in the prior year. Analysts had expected $24 million and earnings of $.28/share. Although the company dampened expectations about the upcoming quarter, they expected the following fourth quarter to be strong.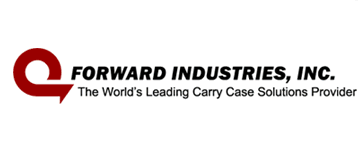 On May 24, 2005, I posted Forward Industries (FORD) on Stock Picks Bob's Advice when it was trading at $20.43/share.

FORD closed at $5.12 on September 22, 2006, for a loss of $(15.31) or (74.9)% since posting.

On July 27, 2006, Forward Industries announced third quarter 2006 results. For the quarter ended June 30, 2006, net sales dropped sharply to $7.3 million compared with $13.1 million for the same three months in 2005. Net income came in at $285,000 or $.04/diluted share in the 2006 quarter, compared with $2.6 million or $.33/diluted share in the same quarter in 2005.
Finally, on May 26, 2005, I posted Michaels Stores (MIK) on Stock Picks Bob's Advice when the stock was trading at $41.25. MIK closed at $43.22 on September 22, 2006, for a small gain of $1.97 or 4.8% since posting.

On August 23, 2006, Michaels announced their 2nd quarter 2006 results. For the quarter ended July 29, 2006, total sales came in at $768.3 million, a 3.1% increase over the prior year same period sales. Same-store sales, however, decreased (0.3)%. Net income for the second quarter came in at $20.3 million and diluted earnings were $.15/share. This was up from $16.5 million in sales and $.12/share in earnings. The company did provide guidance of an increase in same-store sales of 1% to 3% for the next quarter with total sales gaining 4% to 6%. However, even though sales figures were up for the latest quarter, the negative same-store sales growth certainly creates some concern about the vigor of the earnings prospects.
So how did I do with these three stock picks for that week in May last year? Basically, the phenomenal performance of Dynamic Materials was negated by the awful performance of Forward Industries. Thus, with the small positive growth reported by Michaels, the average performance for the three stocks is a small 1.4%.
Thanks so much for stopping by and visiting my blog! If you have any comments or questions, please feel free to email me at bobsadviceforstocks@lycos.com or just leave your comments right on the blog itself! Please be sure to take the time and visit my Stock Picks Podcast Website where you can, for the past year, hear me talk about stocks in addition to the possibilities of reading about them.
Bob
Posted by bobsadviceforstocks at 3:42 PM CDT |
Post Comment
|
Permalink
Updated: Sunday, 24 September 2006 12:03 AM CDT