Amazon (AMZN)
Hello Friends! Thanks so much for stopping by and visiting my blog, Stock Picks Bob's Advice! As always, please remember that I am amateur investor, so please remember to consult with your professional investment advisers prior to making any investment decisions based on information on this website.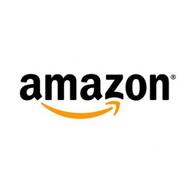 Like so many of you, I have gradually become a confirmed fan of the Amazon retail website. It is incredibly easy and the service is incredibly good at finding all sorts of merchandise that I might otherwise not purchase and delivering it right to my doorstep. In spite of my own endorsement of the 'Amazon experience', I do not own any shares of Amazon (AMZN) which closed at $176.85 on 1/24/11.
Perhaps to understand the Amazon (AMZN) retail pipeline it may be helpful to know a little about its namesake, the Amazon River. I found this website on the Amazon that revealed this information:
"The Amazon River is the world's second longest river. Only the Nile, in Africa, is longer. The Amazon however, at any one point in time has the highest amount of water flowing down it. No other river even comes close. It may not be the longest, but it is the widest.

The Amazon produces approximately 20 percent of all the water that the world's rivers pour into the oceans on its own."
Much like the Amazon River, much of the retail business that once flowed through the bricks and mortar retail stores down at the local mall, now go through the internet channels run by Amazon.com. Let's take a closer look at this retailing phenomenon and see if it is a worthwhile investment today.
According to the Yahoo "Profile" on Amazon (AMZN), the company
"...operates as an online retailer in North America and internationally. The company operates various retail Web sites, including amazon.com, amazon.co.uk, amazon.de, amazon.fr, amazon.co.jp, amazon.ca, and amazon.cn. Its product categories include books; movies, music, and games; digital downloads; electronics and computers; home and garden; toys, kids, and baby; grocery; apparel, shoes, and jewelry; health and beauty; sports and outdoors; and tools, auto, and industrial."
As reported on the Amazon Website, AMZN reported 3rd quarter results on October 21, 2010. Net sales for the quarter grew 39% to $7.56 billion from $5.45 billion in the same quarter the prior year. Net income increased 16% to $231 million in the quarter or $.51/diluted share, up from $199 million or $.45/diluted share the prior year.
The company beat expectations of earnings of $.48/share on revenue of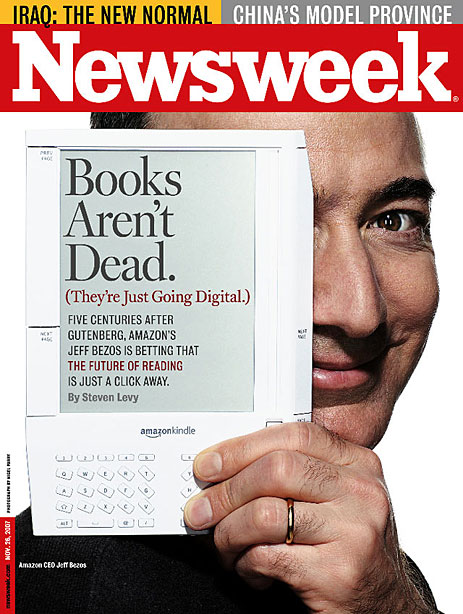 $7.35 billion. However, with operating income of $268 million, below estimates of $289.5 million, resulted in margins of 3.5%. What was thought to be relatively lackluster margins pressured the stock price after this report.
Looking at the longer-term results from Morningstar.com, we can observe the phenomenal record of Amazon (AMZN) in developing its business model. Revenue for the company has increased from $8.49 billion in 2005 to $24.5 billion in 2009 and $30.8 billion in the trailing twelve months (TTM). Diluted earnings per share came in at $.84/share in 2005, dipped to $.45/share in 2006 and then steadily increased to $2.04 in 2009 and $2.47 in the TTM. During this period of explosive growth in revenue, outstanding shares have been relatively stable with 426 million shares in 2005, dipping to 424 million in 2007, and recently increasing to 432 million in 2008, 442 million in 2009 and 454 million in the TTM.
In terms of the balance sheet, Morningstar reports that Amazon has $9.8 billion in total current assets balanced against $7.36 billlion in total current liabilities and total liabilities of $8.56 billion.
Free cash flow came in at $529 million in 2005, dipped to $486 million in 2006 and steadily increased to $2.92 billion in 2009 before dipping slightly to $1.83 billion in the TTM.
In terms of valuation, looking at the Yahoo.com "Key Statistics" on Amazon (AMZN), we find that the market cap is a large cap value of $79.38 billion. The stock has a rich trailing p/e of 71.63 and a forward p/e (fye Dec 31, 2011) of 50.97. The PEG is also rich at 2.61. (My own 'reasonable' value for this statistic remains 1.0-1.5).
Yahoo reports that the company has 448.84 million shares outstanding with a float of 353.14 million. As of 12/31/10 there were 8.93 million shares out short representing 2 days of average volume (well under my own '3 day rule' for significance.) The company does not pay a dividend and the last stock split was a 2:1 split on September 2, 1999.
Checking the StockCharts.com 'point & figure' chart on Amazon (AMZN), we can see a solid chart with weakness last year in April, 2010, when the stock sold off from $150 down to $104 by the end of July only to once again to rebound to new heights.
So what is an investor to do about Amazon (AMZN), a stock that sells at a p/e north of 70 and a PEG over 2.5? It is easy to say it is just too expensive and maybe it is wiser to buy a value retail stock like Wal-Mart (WMT) that sells with a p/e of 13.88 and a PEG of 1.29. But there is more to value in making a decision about an investment like this. If we believe that there are few companies that can now compete with Amazon in the same wide and extensive fashion, then we can believe that this company has a 'moat' that may actually justify this premium valuation.
Perhaps it would be wise to wait for a market correction to allow a healthier entry price into this stock. But just as reasonable might be just to hold one's nose and own it because there is no company quite like Amazon and Jeff Bezos and the Amazon folk have created one heck of a company that doesn't appear to be done growing its niche.
Thank you again for stopping by and visiting this blog. If you have any comments or questions, please feel free to leave them right here or email me at bobsadviceforstocks@lycos.com.
Yours in investing,
Bob