July 11, 2005 Arrhythmia Research Technology (HRT)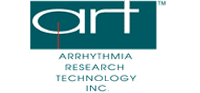 Hello Friends! Thanks so much for stopping by and visiting my blog,
Stock Picks Bob's Advice
. As always, please remember that I am an amateur investor, so please consult with your professional investment advisors prior to making any investment decisions based on information on this website.
Looking through the
list of top % gainers on the AMEX
today, I came across Arrhythmia Research Technology, which as I write, is trading at $14.55, up $.64 or 4.60% on the day. I do not own any shares of this stock nor do I own any options.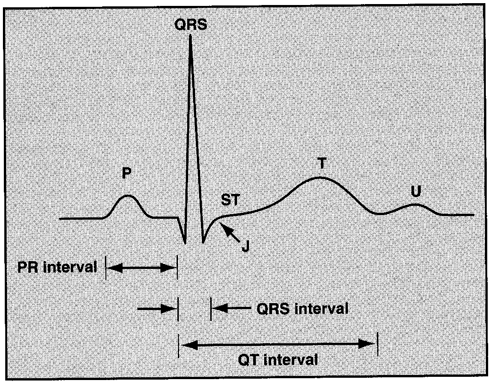 According to the
Yahoo "Profile" on HRT
, the company "...engages in the licensing of medical software which acquires data and analyzes electrical impulses of the heart to detect and aid in the treatment of lethal arrhythmias."
On May 11, 2005, HRT
announced 1st quarter 2005 results
. Revenue for the quarter ended March 31, 2005, grew 44% to $3.1 million, compared to revenue of $2.1 million the prior year. Net income increase 35% to $429,000 compared to $318,000 for the same quarter in 2004. On a per share basis, this was a 33% increase to $.16/share, up from $.12/share the prior year.
Looking at the
Morningstar.com "5-Yr Restated" financials on HRT
, we can see that revenue did dip from $9.5 million in 2000 to $7.2 million in 2001. However, since that reporting period, HRT has showed steady growth in revenue to $12.1 million in the trailing twelve months (TTM).
Earnings/share also dropped from $.18/share in 2000 to $.07/share in 2001, but increased steadily since to $.64/share in the TTM.
Free cash flow has stayed above water with $1 million reported in 2002-2004, with $0 in free cash flow in the trailing twelve months.
The balance sheet also emphasizes the small nature of this company with $1.5 million in cash and $3.7 million in other current assets, balanced against only $900,000 in current liabilities and no long-term liabilities at all.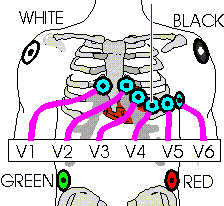 Looking at
"Key Statistics" from Yahoo on HRT
, we can see that this is a TINY "micro-cap" stock with a market capitalization of only $38.79 million. This would make this company one of the smallest I have ever reviewed on this website!
The trailing p/e is 22.73, which isn't bad, but there are no forward p/e's nor any PEG ratios to consider, most likely due to the probability that there are few analysts who follow this tiny company.
The Price/Sales ratio is 3.07. This also makes the company appear reasonably priced in the "Medical Appliances/Equipment" industrial group. At the top of this group is St. Jude (STJ) at 6.7 Price/Sales, Medtronic (MDT) at 6.3, Zimmer (ZMH) at 6.3, Biomet (BMET) at 4.8, followed by Arrhythmia Research (HRT) at 3.1, and Edwards Lifesciences (EW) at 2.7.
Other key statistics confirm the tiny nature of this company with only 2.67 million shares outstanding and 2.03 million that float. Currently there are 590,750 shares out short as of 6/10/05, representing 30.70% of the float (!) or 7.7 trading days of volume. You can see how a little bit of good news could cause these shorts to scramble to cover! The company does pay a small dividend of $.12/share yielding 0.86%. No stock dividend is reported on Yahoo.
Taking a look at a
"Point & Figure" chart on HRT
, we can see that the stock has been trading fairly sideways, until last month when it broke down under support levels at $16, and traded as low as $13.50. The stock is trading slightly higher now, but is still below support levels. The chart does not look encouraging to me!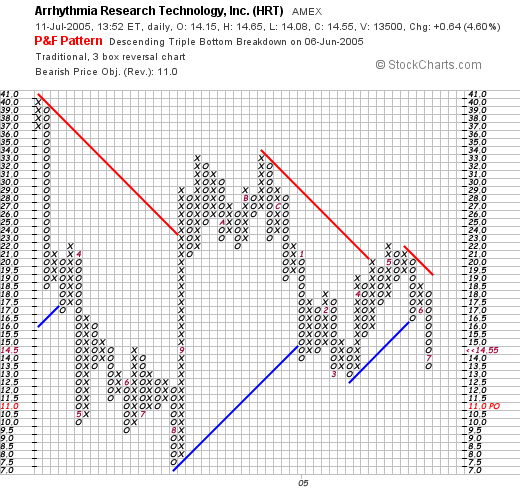 So what do I think? Well this is certainly what I would call a "mixed bag" of results! Some of the positive things about this stock include the nice move today, the great quarterly report, the past 4-5 years of solid growth in both revenue and earnings, the nice balance sheet and the reasonable valuation both in terms of p/e and Price/Sales ratios. The significan short interest may be included in the "plus column".

On the downside, the company does not generate any free cash flow, the chart looks weak, and the fact that there are so few shares outstanding makes it vulnerable to volatility and price manipulation. This would certainly be a more speculative investment, but it may be worth putting on your horizon to watch and see how future earnings return.

Thanks so much for stopping by. If you have any questions or comments, please feel free to leave them right here on the blog or email me at bobsadviceforstocks@lycos.com.

Bob


Posted by bobsadviceforstocks at 1:32 PM CDT |
Post Comment
|
Permalink
Updated: Monday, 11 July 2005 1:37 PM CDT