"Revisiting a Stock Pick" Par Technology (PTC)
Hello Friends! Thanks so much for stopping by and visiting my blog,
Stock Picks Bob's Advice
. As always, please remember that I am an amateur investor, so please consult with your professional investment advisors prior to making any decisions based on information on this website.
Prior to making my brief "revisit" I wanted to share with you a beautiful Wayne Thiebaud painting that was sold a couple years back at Sotheby's at
auction
: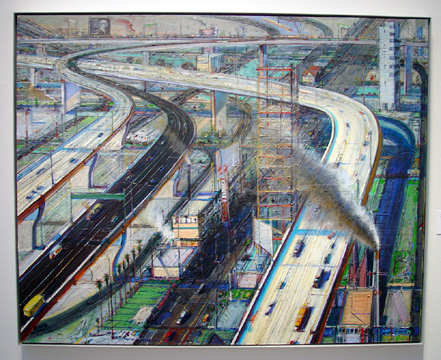 The painting is called "Freeways".

I first posted Par (PTC) on Stock Picks on 5/9/05 when it was trading at $22.17. Currently, PTC is trading at $31.36, up $1.61 or 5.41% on the day. I don't own any shares or options on this stock.

Anyhow, the latest quarterly report was superb, the Morningstar looks nice, and the graph is pretty! Something to still consider.

Just wanted to drop all of you a short note today. I shall be keeping things a bit briefer around here!

Bob