Haemonetics (HAE) and BE Aerospace (BEAV) "Trading Transparency"
Hello Friends! Thanks so much for stopping by and visiting my blog, Stock Picks Bob's Advice! As always, please remember that I am an amateur investor, so please remember to consult with your professional investment advisers prior to making any decisions based on information on this website.
I must be a glutton for punishment. After having sold two of my positions earlier today, I started looking at the lists of top % gainers to see if I could find any new candidates for the portfolio, utilizing my new reduced investment size strategy I discussed in the previous entry.

The first stock that appeared to fit my usual criteria for inclusion in my blog and my own trading portfolio was Haemonetics (HAE), and I purchased 50 shares at $51.54. This purchase was determined as 1/2 of the average size of my remaining positions. HAE closed at $52.38, up $2.79 or 5.63% on the day.
Briefly, Haemonetics today reported 2nd quarter results for the quarter ended September 27, 2008. Revenue climbed 20% to $145.9 million, and earnings came in at $14.8 million or $.57/share up from $11.2 million or $.42/share last year. This exceeded expectations of profit of $.52/share on revenue of $136.3 million according to analysts polled by Thomson Reuters.
The company also went ahead and raised guidance for fiscal 2009 to $2.38 to $2.44/share, up from prior guidance of $2.33 to $2.43/share. They also expect revenue growth of 12 to 14% from prior range of 10 to 13% expected revenue increases.
The "5-Yr Restated" financials from Morningstar.com appear solid.
The stock looked good to me and I added Haemonetics to my portfolio.
Again using my reduced position size strategy, I found BE Aerospace (BEAV) on the top % gainers lists and decided to purchase 215 shares of BEAV at $11.19. BEAV actually closed at $9.74, down $(.02) for the day. (BEAV appears to be trading at $10.99 after hours, so it is not clear whether I shall be clearing this stock out of my own portfolio or not.)
With BEAV at $9.74, this would represent a loss of $(1.45) or (13)% since purchase. This is still above my (16)% loss limit with these last five holdings but just barely above a sale.
What drove the stock to the top % gainers list (at least when I was looking at it) was the announcement of 3rd quarter results today with revenue climbing 37% to $587.8 million. Net income came in at $51.8 million or $.54/share up from $44.5 million or $.48/share last year. Analysts had been expecting earnings of $.53/share, so they exceeded analysts expectations.
The Morningstar.com "5-Yr Restated" financials on BEAV appear relatively solid.
It was my hunch that purchasing shares of an airplane interiors manufacturer might well be the benefit from the declining oil price. I hope that wasn't a stretch!
Anyhow, that brings you up to date. I shall continue to do the impossible, swim upstream against this bear market like the most dedicated of Salmon.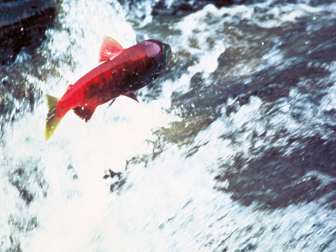 Thanks so much for stopping by and sharing with me my own investing adventure. If you have any comments or questions, please feel free to leave them on the blog or email me at bobsadviceforstocks@lycos.com.
Yours in investing,
Bob