September 2, 2004 Polaris Industries (PII)
Hello Friends! It is late Thursday evening, and I cut away from the President's acceptance speech at the Republican Convention because I remembered there was a stock I wanted to discuss on my blog,
Stock Picks Bob's Advice
. As always, please remember that I am an amateur investor, so please discuss all of these investment ideas on this website with your own professional investment advisors and do your own investigation to make sure they are appropriate and timely for you! And if you have any questions or comments, please feel free to email me at bobsadviceforstocks@lycos.com .

This afternoon, as I was examining the
lists of top % gainers on the NYSE
and came across Polaris Industries (PII) which closed at $51.00, up $2.53 or 5.22% on the day. I do not own any shares of this stock nor do I own any options. According to the
Yahoo "Profile"
, Polaris "...designs, engineers, manufactures and markets all-terrain vehicles (ATVs), snowmobiles, motorcycles and personal watercraft as well as related replacement parts, garments and accessories."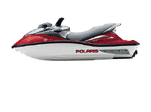 What drove the stock higher today was the
announcement
from Polaris that they would be dropping their marine and watercraft division which lost money for the company in 2003. The "street" applauded the wisdom of this move by rewarding the stock price with a multi-percent gain in price!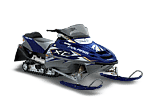 On July 15, 2004, PII
reported 2nd quarter 2004 results
. Revenue for the quarter ended June 30, 2004, came in at $422.3 million, up 12% from the prior year's second quarter sales of $377.1 million. Net income came in at $.54/diluted share, a 15% increase over the prior year's $.47/diluted share. In addition, PII increased full year 2004 earnings guidance to $2.72-$2.84/share. This was a nice quarterly report!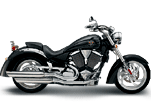 How about longer-term? If we look at a
"5-Yr Restated" financials
from Morningstar.com, we can see that during the past five years revenue has grown steadily from $1.3 billion to the $1.7 billion reported in the Trailing Twelve Months (TTM). Earnings per share have also grown steadily from $1.54 in 1999 to $2.50 in the TTM. In addition, the dividend has grown steadily from $.40/share in 1999 to $.70/share in the TTM. You don't often get a steadily increasing dividend ALONG WITH steadily increasing revenue and earnings!
According to Morningstar.com, the free cash flow has also been fairly solid at $135 million in 2001, dropping to $94 million in 2003, but increasing back to
$135 million in the TTM.
The balance sheet also looks nice with $26.3 million in cash and $321.2 million in other current assets according to Morningstar, as compared to $287.3 million in current liabilities and only $29.5 million in long-term liabilities. Clearly current assets are plenty to cover BOTH current and long-term liabilities.
How about valuation? According to Yahoo
"Key Statistics"
, this is a mid-cap stock with a market cap of $2.18 billion. The trailing p/e isn't bad at 19.87 with a forward p/e of 16.29 (fye 31-Dec-05). The PEG however, isn't quite as inexpensive at 1.42, but the Price/Sales is only 1.23.
Yahoo reports 42.65 million shares outstanding with 42.10 million of them that float. Of these shares, as of 7/8/04, there were 4.56 million shares out short, a HUGE ratio of 23.03 trading days representing 10.83% of the float. This stock moved up nicely today, and if it continues its rise, a SHORT SQUEEZE isn't completely out of the question imho.
According to Yahoo, the company is currently paying a $.92/share dividend yielding 1.90%. The stock split 2:1 earlier this year in March, 2004.
How about "technicals"? If we take a look at a "point&figure" chart from
Stockcharts.com
: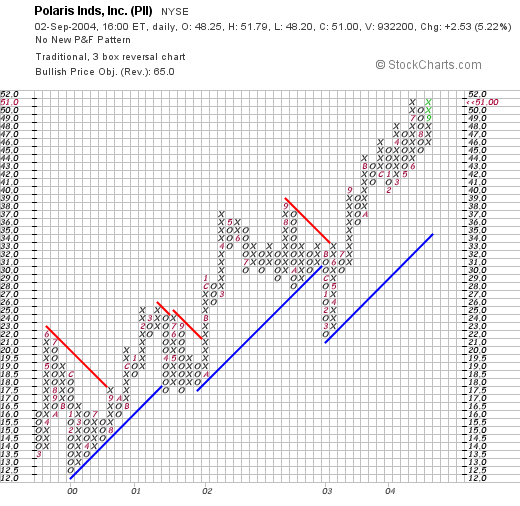 we can see a beautiful upward movement of the stock price from $12.00/share in early 2000 to the current $50/share level today. Except for a drop below the support line in early 2003 when it dropped down to $22, the stock has been trading at or above its "support lines".

So what do I think? I like this stock....lol that's probably why I posted it! What I mean is that the stock had a nice move upward today on news of the discontinuation of its marine division which was losing money for PII. The latest earnings report a few weeks ago was solid with growth in earnings, revenue along with an upward revision of earnings and revenue expectations for 2004. The Morningstar.com report is gorgeous, with steady revenue, earnings and yes, even DIVIDEND growth the past 5 years. The company is spinning off a solid amount of free cash and the balance sheet is clean (imho.) The p/e isn't bad although for perfection's sake, I would rather have the PEG at or under 1.0. I even like the large # of short sellers even though I don't like betting against them....if they are wrong, they will have to cover their shorts! Technically, the stock graph is also quite strong.

The only PROBLEM, lol, is that I don't have any money to buy any stocks! I can only buy stocks in my system of trading when I have sold a portion at a gain...and nothing there yet!

Thanks again for stopping by! If you have any comments, questions, or words of encouragement, please feel free to email me at bobsadviceforstocks@lycos.com .

Bob