A Reader Writes "Its not been a good day on the market for EML...."
Hello Friends! Thanks so much for stopping by and visiting my blog, Stock Picks Bob's Advice! As always, please remember that I am an amateur investor, so please remember to consult with your professional investment advisers prior to making any investment decisions based on information on this website.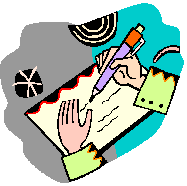 I had a nice letter from Jason C. who once again wrote about Eastern Co. (EML) which I wrote up here on Stock Picks on June 4, 2007, when the stock was trading at $31.90. Jason apparently is building a 'virtual' portfolio, which I believe is part of a trading game.
Jason wrote:
"Dear Bob,

Its not been a good day on the market for EML again lol. my other 2 stocks BP and EBAY went up a bit, but EML has just pulling me down.

i bought it at 33.23 and now its worth 30.60 and i've got 2500 shares. do i hold on to it? i've lost $6500.

Kind regards,

Jason C."
Jason, you are correct. The Eastern Company (EML) has been trading poorly the last few days. But then again, the market has been a bit rocky with some rather large swings from losses into profits and back again.
For the record EML closed today at $30.39, down $1.10 or (3.49)% on the day. If indeed you purchased shares at $33.23, and the stock closed at $30.39, that means you would have incurred a loss of $(2.84) or (8.5)% on the trade, which as I understand is in some sort of a virtual account.
I cannot tell you what you should do with any particular trade or investment whether real or imaginary. I am not qualified to do this. However, in my own portfolio strategy, I limit my losses to 8% and do not look back. What you should do in this particular case is really up to you. But this does highlight the need for trading rules for any investment. Nobody has a Midas touch in the market. Every idea you may come up with, whether original or borrowed, has a large element of risk. You need to have your own idea of when you are going to exit a stock, whether with a gain or a loss before it actually happens.
My investment strategy is not about anything magical. I am presenting what I consider to be candidates for purchase for my own portfolio. I do not see anything particularly wrong about EML, except that technically it may have been 'overextended' when I wrote it up. Here is the latest
chart on EML from StockCharts.com
: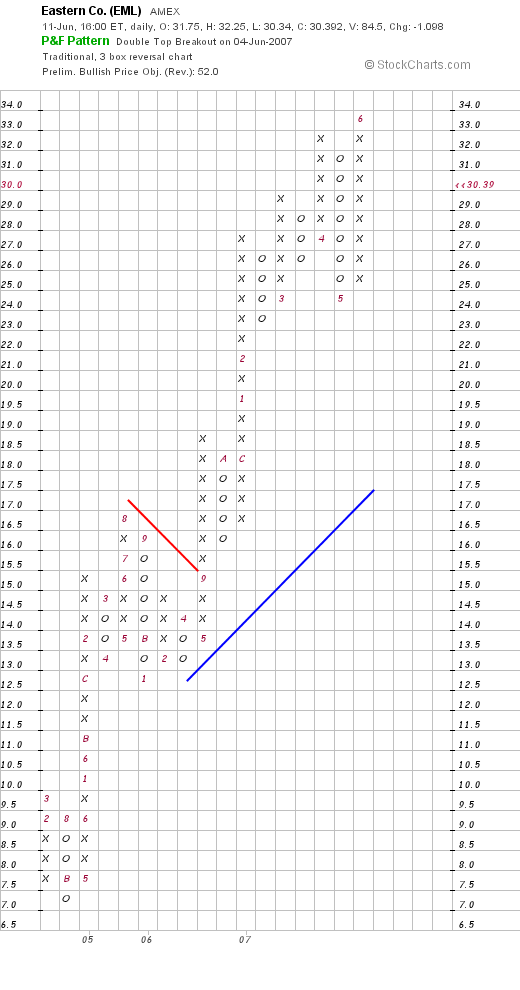 Now that the stock has pulled back a couple of points, does the chart look like it has broken down to you?
You will need to decide what to do with each of your investments. I cannot help you with that question whether the stocks selected are real purchases or simulated portfolios. My strongest suggestion is that you develop your own thoughts about what to do with each stock at the same time that you purchase it. It really makes thing easier.
We buy groups of stocks because no particular stock is guaranteed to do anything. But if we can develop a strategy of investing that works overall, and if we limit our losses to small losses then we may have a chance, however small it is or large as the case may be, to have a successful portfolio of stocks. However, it is not simply about picking stocks. It is about managing your investments, understanding your own ideas about holding stocks, and knowing when to sell both on good and bad news.
You are learning about investing, and I wish that it were an easier process. Let me know what you decide to do, explain to me why you chose the other stocks in your portfolio as well, and what your own strategy is on selling stocks.
There isn't any right answer on this one. But you should be consistent so that as your own strategy develops, it will be something useful for you that you can utilize with other investments at other times.
Bob
Posted by bobsadviceforstocks at 9:23 PM CDT |
Post Comment
|
Permalink
Updated: Monday, 11 June 2007 9:25 PM CDT