January 31, 2006 Church & Dwight (CHD)
Hello Friends! Thanks so much for stopping by and visiting my blog,
Stock Picks Bob's Advice
. As always, please remember that I am an amateur investor, so please remember to consult with your professional investment advisors prior to making any investment decisions based on information on this website.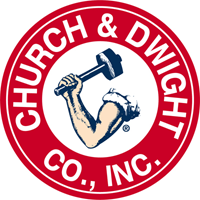 I was looking through the
list of top % gainers on the NYSE today
and came across Church & Dwight (CHD) which closed at $36.80, up $2.19 or 6.33% on the day. I do not own any shares, nor do I have any options on this stock.
According to the
Yahoo "Profile" on Church & Dwight
, the company
"...engages in the development, manufacture, and marketing of a range of household, personal care, and specialty products in the United States. The company operates in two segments, Consumer and Specialty Products. The Consumer segment includes household products for deodorizing and cleaning, such as baking soda, cat litter, and cleaning products; and laundry products, such as laundry detergents and fabric softeners. This segment also includes personal care products, such as condoms, depilatories, home pregnancy and ovulation test kits, antiperspirant, and toothpastes."
Church & Dwight is one of those classic American brands that everyone has some reference to growing up. In my case, I always remember that orange box of Arm & Hammer baking soda that my mother always kept in the refrigerator to 'keep it smelling nice.'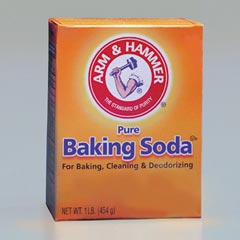 Looking for the latest quarterly report, I found that the company is
scheduled to announce 4th quarter 2005 results
next Tuesday, February 7th. In addition, CHD was also
upgraded to "Overweight" by Lehman Brothers
today, prior to the opening of trading.
CHD did report
3rd quarter 2005 results
on November 8, 2005. Third quarter sales came in at $442.7 million, a 5% increase over last year's $420.3 million. Net income for the quarter ended September 30, 2005, came in at $34.6 million or $.51/share, a 21% increase from last year's net income of $27.4 million or $.42/share.
How about longer-term? Looking at the
Morningstar.com "5-Yr Restated" financials on CHD
, we can see that revenue has been growing fairly steadily from $691 million in 2000 to $1.46 billion in 2004 and $1.71 billion in the trailing twelve months (TTM).
Earnings show a steady record of growth with $.56/share reported in 2000, increasing to $1.36/share in 2004 and $1.77 in the TTM.
Dividends have also been slowly if not consistently, been increasing, with $.19/share reported in 2000, $.20/share in 2002, $.21/share in 2003 and $.24/share in the TTM.
Free cash flow has been positive and growing, with $75 million reported in 2002, $86 million in 2003, $160 million in 2004 and $138 million in the TTM.
As reported by Morningstar.com, the balance sheet is adequate with $159.8 million in cash and $382.4 million in other current assets. This is balanced against $389.5 million in current liabilities and $861.7 million in long-term liabilities.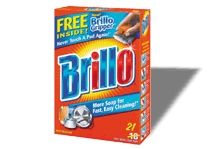 And what about "valuation"? Looking at
Yahoo "Key Statistics" on Church & Dwight (CHD0
, we find that the company is a mid-cap stock with a market cpaitalization of $2.37 billion. The trailing p/e is moderate at 20.77 and the forward p/e (fye 31-Dec-06) is even nicer at 18.04. The PEG is a bit rich at 1.56 (5 yr expected.
What about the Price/Sales ratio? Looking at the
Fidelity.com eResearch website
, we can see that CHD is reasonably priced in this regard relative to other companies in the "Cleaning Products" Industrial Group. Topping this group is Procter Gamble (PG) with a Price/Sales ratio of 3.4. This is followed by Ecolab (ECL) with a ratio of 2.1, Clorox (CLX) at 2.0, Church and Dwight (CHD) at 1.4, and Darling Int'l (DAR) at 1.0.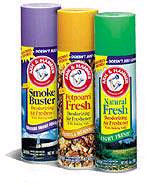 Going back to Yahoo for some additional numbers, we find that there are 64.32 million shares outstanding. As of 1/10/06, there were 1.83 million shares out short, representing 7.5 trading days of volume (the short ratio). Since I have been using 3 days as a cut-off, this indeed may be significant in predisposing this stock to a squeeze, especially if next week's earnings report is strong.
The company pays a small dividend of $.24/share yielding 0.70%. The last stock split was a 3:2 split in September, 2004.
And what about a chart? If we take a look at a
"Point & Figure" chart on Church & Dwight (CHD) from Stockcharts.com
, we can see what looks to be a
gorgeous
chart, imho, for CHD, which going back to January, 2001, shows a fairly steady increase in stock price, except for a "pause" in appreciation in mid 2002 when the stock was trading in a range between $24 and $17.50. Otherwise the stock has been moving steadily highere, closing today in the $36.80 area, just shy of the high of $39.00.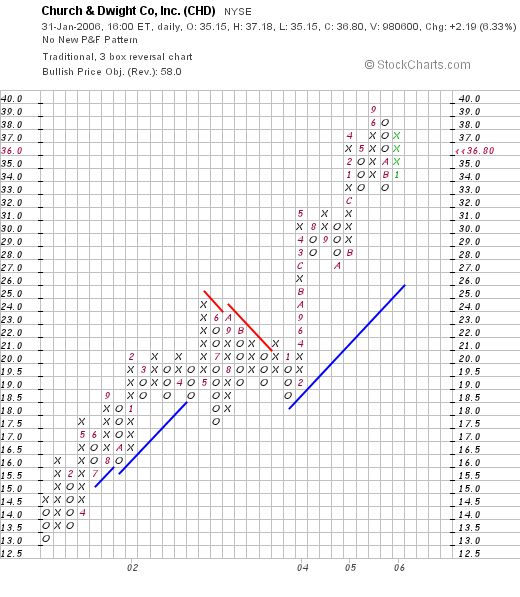 So what do I think? Well the stock made a nice move today on an upgrade from Lehman Brothers. Earnings are scheduled for next week and there are lots of short-sellers out there who may be scrambling to buy, if the company reports a strong result and the price moves higher. All of this is bullish for the stock price.

The Morningstar.com report looks solid with steadily growing revenues and earnings. Free cash flow is positive, the balance sheet is adequate, and the P/E, PEG, and Price/Sales ratios aren't bad at all.

This is the closest thing to Peter Lynch investing that I can think of that I have posted recently. We all know their products and the stock is an attractive investment imho. Unfortunately, I don't have "permission" to be out shopping for a new company. Otherwise, this just might be the kind of stock I might be buying.

Thanks so much for stopping by! If you have any questions or comments, please feel free to leave them on the blog or email me at bobsadviceforstocks@lycos.com.

Bob