A Reader Writes "Hittite Microwave...I just can't figure out why!"
Hello Friends! Thanks so much for stopping by and visiting my blog, Stock Picks Bob's Advice! As always please remember that I am an amateur investor, so please remember to consult with your professional investment advisors prior to making any investment decisions based on information on this website.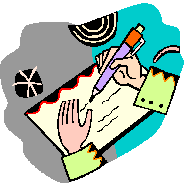 I haven't been very busy writing about individual stocks this week. Some weeks I seem to be able to find time to write easier than others. But I did want to get to this letter that I received Friday from Diego who writes:
"Hi Bob,





I was browsing stocks a couple of days ago and I stumbled accross




Hittite Microwave (HITT). The company has a strong financial base,




earnings have been increasing, it hit 52-week high just a few days ago.




Then yesterday the company released Q3 report with 132.2% EPS increase




and 63.5% increase in sales compared to 2005, beating analysts'




expectations. Yet in the last 2 days, the stock plummeted around 20% and




I just can't figure out why! I'm a newbie investor and I was hoping you




could shed some light on the issue. Thankfully I didn't actually buy the




stock, but it still boggles my mind that it went down like that.




Thanks and good luck :-) Diego"
First of all, thank you so much for writing Diego! Your question is good and I do not know if I have any answers to it. Personally, I do not have any shares of Hittite (HITT). But let me take a look at Hittite (HITT) and the earnings report, and see if I can unearth any news that might help explain this appearingly-paradoxical behavior of the stock after the announcement of what seems like outstanding earnings.
First of all, as you correctly noted, Hittite (HITT) announced 3rd quarter earnings on Thursday, October 26, 2006 at 4 pm. (The time is important because it was after the close of trading on Wednesday, giving investors Friday, as the earliest time to respond to this in regular trading hours.)
Certainly results appear to be nothing less than outstanding on first glance. Revenue came in at $34.6 million for the quarter ended September 30, 2006, representing a 63.5% increase over the $21.2 million for the third quarter of 2005. This also was a 7% increase over the prior quarter's $32.4 million in revenue. It is nice to see sequential as well as 'year-over-year' strong results. Net income worked out to $11.6 million or $.37/diluted share, up 132.2% from the $5.0 million or $.17/diluted share the prior year. This was also a sequential 13.6% increase over the $10.2 million or $.33/share for the immediately preceding quarter. Again, showing strong results both year-over-year and sequentially!
Ironically, the strength of this report is increased, in my perspective, by the way the company beat expectations. As noted by Marketwatch.com, Thomson First Call analysts had been expecting earnings of $.34/share, (the company came in at $.37), and analysts were expecting revenue of $31.8 million (the company came in at $34.6 million). So even with the fact that beating current expectations usually finds a company's stock rising, this stock declined!

Perhaps what led to the market response was the section in the earnings report called "Business Outlook". As was reported in the same earnings report:
"The company currently expects revenue for the fourth quarter ending December 31, 2006 to be in the range of $34.0 million to $35.0 million and net income to be in the range of $10.4 million to $10.8 million, or $0.33 to $0.34 per diluted share, including equity-based compensation expense."
Thus, you will see that in spite of the outstanding quarterly report from Hittite, they were indicating that they expected the next quarter to show revenue of $34.0 to $35.0 million, essentially flat with the current quarter which came in at $34.6 million, and net income of $10.4 million to $10.8 million, which is below the current quarter's $11.6 million! On a per share basis, this worked out to $33 to $.34/diluted share, again below the current quarter of $.37/share. I suspect that after many quarters of increasing revenue and earnings, that the prospect of a slow-down, no matter how mild, must have spooked some investors to sell their shares in the face of what appeared to be incredibly strong results. Remember that stock price performance is about expectations as much as reality!
Other news that might be impacting this stock was a downgrade by Needham & Co. the week earlier from "Buy" to "Hold". In many circles, a "Hold" rating is synonymous with a 'sell' call, as many brokerage houses hesitate to actually indicate a 'sell' recommendation. Needham reported:
"We believe the market has already priced in large upsides for the second half of the year, at the same time end customers tend to slow orders exiting the year," Glavin wrote in a note to clients.
I suspect that the confirmation of a slow-down by the company itself was more or less the proverbial 'second shoe to fall' confirming what the analyst had been predicting.
I found an interesting article from the NASD website about these "hold" ratings. They point out:
Clear "Sell" ratings have grown rare. Some firms no longer even use "Sell" or any word obviously like it. Frequently, a "Hold" rating in effect means "Sell."
Thus, this was another negative warning about the stock.
A report on the Street.com confirms my assessment, as they noted:
"Looking ahead, Hittite Microwave said it expects fourth-quarter income in the range of $10.4 million to $10.8 million, or 33 cents to 34 cents a share, including equity-based compensation expense. Revenue is expected to range from $34 million to $35 million. Wall Street is looking for earnings of 34 cents a share on revenue of $35.8 million. Shares were falling $4.37, or 10.2%, to $38.30."
I cannot over-emphasize the effect of 'expectations' on stock price performance. Sometimes I write about all of these calculators readjusting future results based on a single announcement. These are imaginary calculations going on but I suspect they are very real! Morningstar.com has a nice comment about the role of expectations and how stock price performance can rapidly be affected by news that changes what people expect:
"Earnings estimates made by Wall Street analysts are important to the prices of your stocks. Each quarter, companies try to exceed the estimates that analysts have made. If companies exceed expectations, they're usually rewarded with a pop up in their stock price. If companies fall short of expectations--or sometimes if they only meet expectations--their stock prices can take a beating."

I hope that answers your question! You will note that my 'selection system' in looking at stocks starts out with a stock moving strongly higher. My next stop in looking at a stock is the latest quarterly report and then a longer-term view at the Morningstar figures. Thus, I don't start with the earnings numbers, but after identifying a stock with positive price momentum, I examine the earnings. Not the other way around.
The other point is to diversify one's portfolio with more than one or two stocks. To recognize that even with the best of analysis and homework, one is bound to make mistakes and that I urge, and employ, a disciplined system that requires sales of stocks when my own calculations and investigations are proved to be wrong.
Thanks again for writing! If you or anyone else have comments or questions, please feel free to drop me a line at bobsadviceforstocks@lycos.com or just leave your comments on the blog itself. If you get a chance, drop by and visit my Stock Picks Podcast Website where you can listen to me discuss many of the same stocks and issues I write about here on the blog.
Bob