A Reader Writes "Is there something I am missing?"
Hello Friends! Thanks so much for stopping by and visiting my blog, Stock Picks Bob's Advice! As always, please remember that I am an amateur investor, so please remember to consult with your professional investment advisers prior to making any investment decisions based on information on this website.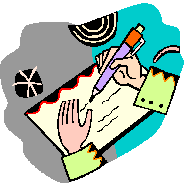 I always enjoy receiving, and responding to email. By the way, if you have any comments or questions, you are always welcome to leave them right on the blog or email me at bobsadviceforstocks@lycos.com. I read every email I receive and I try to answer as many as I can....so bear with me. Remember that as much as you may enjoy this blog, I am still an amateur investor answering all of your questions. I guess you could say we are all in this together :).
Anyhow, instead of concentrating on how bad everything was today and the past month for that matter, I wanted to share with you a nice email I received from Asad R. who writes from Racine, Wisconsin, about "buy and hold" investing.
Asad wrote:
"Hello!

I read your website, I have a question:

I have looking at stocks like Yahoo, Walmart, Coca Cola etc.

And it seems to good to be true.

For example: if one had bough one thousand dollars worth of shares of Yahoo back in 1996 when the price per share was one dollar,

today with splits you would have 24,000 shares and since the price per share is 23.59, you would have: $566,000.

Wal-Mart for example, back in 1974 was 4 cents per share. If you had bought $1000 worth of shares that would have been 25,000 shares.

It split 9 times since then. So you would have 12,800,000 shares. At the current price of $43 per share you would have $550,400,000. (Half a billion).

Now some may say: 'yeah but you have to chose a winning stock many stocks will lose money or even go bankrupt.

But I say: Let's say you spend $50,000 on stocks, spening $1000 each in 50 companies. Even if 40 of those 50 companies went bankrupt, as long as you chose one winning stock (like Wal-Mart or Yahoo) you would be a millionaire!

Just seems to good to be true. This 'buy and hold' strategy.

Is there something I am missing? Some catch?

Any comments would most appreciated, thank you

Asad R."
First of all, thank you for writing Asad! You are indeed correct. If you can possibly find these companies when their shares are in the pennies and they go on to become gigantic firms, you may well be on your way to wealth! I cannot argue with you. But the challenge is in identifying those companies and staying with them long-term.
I am not opposed to 'buy and hold' approaches.
In fact, nothing would delight me more than to have perhaps found one of these companies on the way to immense levels of appreciation.
The only difference in what I do is to think about some of the 'what if's'. In other words, what if your stock declines after your purchase? What if they announce poor earnings and problems with management? What if they are being investigated for fraud? What if they turn to losses instead of gains and their revenues shrink away? What if?
On the other hand, I do not believe that you should sell a stock completely just because it appreciated in value. Nowhere will you find that recommendation on this blog. I have suggested that it is wise to aggressively sell your losers. To balance these sales, I like to sell my gainers very slowly and only partially. As I have sold some of these stocks multiple times, I continue to give them greater rein to travel. That is, I let them decline more before pulling the plug, increasing the likelihood that they shall become long-term gainers.
Furthermore, I believe it is important to identify the characteristics of these companies like Wal-Mart or Coca Cola before they become the fabulous success investments they look like today. It is my belief that it is relatively foolish to buy a random basket of 50 stocks with $1,000 in each. I would much rather see you do some work and identify those characteristics of the stongest stocks and instead buy 10 stocks with $5,000 apiece.
But don't just randomly select stocks.
Identify those characteristics that made the Wal-Mart's or the Coca Cola's of the world so fabulous. This is what I have referred to previously as the Fastenal stock. The stock that keeps on appreciating year in and year out making millionaires out of relatively small investors. From my perspective, this is a product of the steady growth in revenue, earnings, possibly dividends, stable shares, positive free cash flow and a solid balance sheet.
I believe that if I build a portfolio based on these criteria, I shall be successful. That at least is my dream.
Good luck with whatever you do. You are not incorrect to note that you might be able to buy 50 stocks and if one hits the jackpot you win. But the chance to find that one stock might well be under 1/50. I don't know the chance of your success. This isn't my approach, but maybe it is something you would like to do. Let me know what you decide.
In any case, thanks again for visiting and taking the time to write. You have added some provocative ideas to this blog and I appreciate that very much. There really isn't one approach that makes sense in investing. There are many approaches and some shall be more successful than others in differing trading environments.
Paraphrasing the Byrds, "There is a Time and a Season for every Purpose."
Bob