June 8, 2005 Balchem (BCP)
Hello Friends! Thanks so much for stopping by and visiting my blog,
Stock Picks Bob's Advice
. Needless to say, I am an amateur investor, so please consult with your professional investment advisors prior to making any investment decisions based on information on this website.

The market is closed, and scanning the top % gainers on the NYSE and the NASDAQ, I didn't see any new names that I felt were worth posting here this afternoon. However, on the
AMEX list of top % gainers today
, I came across Balchem (BCP) which closed at $29.50, up $1.12 on the day or 3.95%. I do not own any shares or options in Balchem.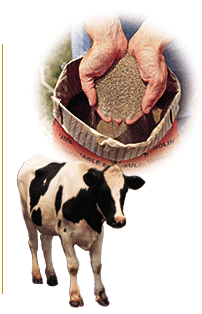 According to the
Yahoo "Profile" on Balchem
, the company "...engages in the development, manufacture, and marketing of specialty performance ingredients and products for the food, feed, and medical sterilization industries in the United States and internationally. It operates in three segments: Specialty Products, Encapsulated/Nutritional Products, and BCP Ingredients."
On April 28, 2005, BCP
announced 1st quarter 2005 results
. Net sales grew 23.6% for the quarter ended March 31, 2005, to $19.3 million, from $15.6 million in the prior year. Net earnings for the quarter came in at $2.6 million, a 41.4% increase over $1.8 million reported the prior year. On a diluted net earnings per share basis this came in at $.32/share, up 33% from the $.24/share reported in the prior year. These were solid results imho!
How about longer-term results? Reviewing the
"5-Yr Restated" financials on BCP from Morningstar.com
, we can see that revenue has grown steadily from $33.2 million in 2000 to $67.4 million in 2004.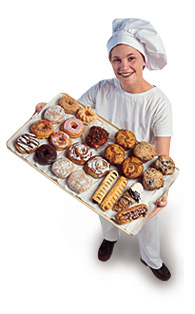 Earnings have been a bit more erratic, growing from $.52/share in 2000 to $1.00/share in 2002, dropping to $.75/share in 2003, but improving from that time.
As reported by Morningstar, free cash flow has improved from $0 in 2002 to $11 million in the trailing twelve months (TTM).
The balance sheet of this small company is solid, with $12.7 million in cash, enough to cover both the $5.7 million in current liabilities and the $4.5 million in long-term liabilities combined. In addition, BCP reports an additional $16.5 million in other current assets.
How about some statistics on this company? Looking at
Yahoo "Key Statistics" on BCP
, we can see that this is a small cap stock with a market capitalization of only $227.09 million.
The trailing p/e is 26.32, and the forward p/e (fye 31-Dec-06) is more moderate at 17.77. No PEG is noted, I assume due to the lack of any analysts making predictions about earnings.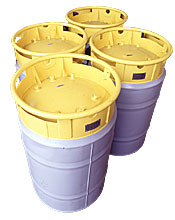 The Price/Sales ratio reported on Yahoo is 3.07. BCP is actually the priciest of its group of "Specialty Chemicals" stocks at a 3.1 Price/Sales level. Other companies in this group included Sigma Aldrich (SIAL) at 2.9, Monsanto (MON) at 2.8, Cabot Microelectronics (CCMP) at 2.6, Lubrizol (LZ) at 0.8, and Lyondell Chemical (LYO) at 0.6.
Other statistics from the Yahoo site show that there are only 7.70 million shares outstanding with 7.58 million of them that float. Currently (as of 5/10/05) there are only 24,250 shares out short, representing 0.30% of the float or only 1.9 trading days. This is not significant in my book.
The company does pay a small dividend of $.06/share yielding 0.21%. The last stock split, was in January, 2005, when the stock split 3:2.
How about a graph? Taking a look at the
"Point & Figure" chart on BCP from Stockcharts.com
: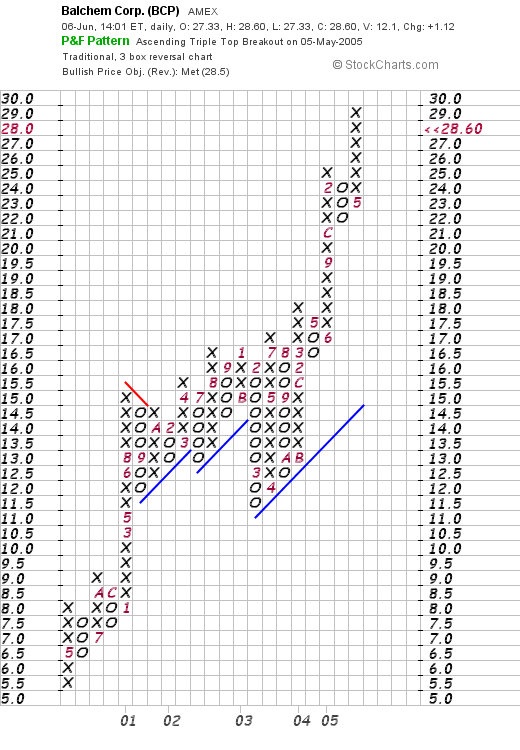 we can see a gorgeous graph going all of the way back to April, 2000, when the stock based at $5.50, and has been climbing ever since to its current level of $29.50. This stock chart has yet to "look back" as it climbs higher!

So what do I think? Well, except for the fact that the stock is such a small company with a relatively small float, and that the Price/Sales ratio is a bit rich, the company is doing terrific both fundamentally and technically. The latest quarter was quite strong, and the company has been growing fairly steadily the past five years. Free cash flow is positive and growing, and the balance sheet looks nice.

In fact, if I had some cash to invest, and my system indicated to me it was time to buy, then this stock would be high on my list.

Thanks so much for stopping by and visiting. If you have any questions or comments, please feel free to email me at bobsadviceforstocks@lycos.com.

Bob