July 19, 2005 CDW Corp (CDWC)
Hello Friends! Thanks so much for stopping by and visiting my blog,
Stock Picks Bob's Advice
. As always, please remember that I am an amateur investor. That doesn't mean that what I write isn't informative! It just means that when you read what I write, if you like what you read, you STILL should check with a professional investment advisor to make sure that all information discussed is appropriate, timely, and likely to be profitable for you!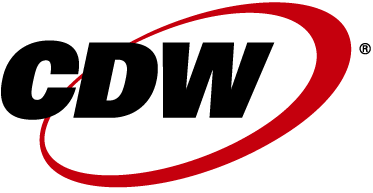 The market had a nice day today with the Dow closing at 10,646.56, up 71.57, and the NASDAQ closing at 2,173.18, up 28.31 on the day. I thought I might stop with just one post today, but curiosity got the better of me and I went back to those lists of top % gainers and found another candidate to discuss.
CDW Corp (CDWC) closed at $61.98, up $5.39 or 9.52% on the day. I do not own any shares of this stock, nor do I own any options.
According to the
Yahoo "Profile" on CDWC
, the company "...and its subsidiaries engage in the direct marketing of multibrand computers, and related technology products and services in the United States." I know about CDW from receiving their catalogs in the mail!
What drove the stock higher today was the
announcement of 2nd quarter 2005 results
. For the quarter ended June 30, 2005, sales climbed 11.3% to $1.54 billion from $1.38 billion in the same period last year. Net income was $67.1 million, up 15.1% from $58.3 million last year. Diluted earnings per share jumped 19.4% to $.80/share from $.67 in the second quarter last year.
Taking a look at the
Morningstar.com "5-Yr Restated" financials on CDWC
, we can see a very steady growth in revenue from $3.8 billion in 2000 to $5.9 billion in the trailing twelve months (TTM).
Earnings have been steadily growing, except for a small dip after 2002 when they dropped to $2.03 from $2.10, but otherwise resumed their upward trend with $2.88 reported in the TTM.
As an added plus, the company started paying dividends with $.30 reported in 2003, and $.36 in the TTM.
Free cash flow has been solid with $221 million in 2002, and $187 million in the TTM.
Morningstar.com shows that the balance sheet is also quite attractive with $590.2 million in cash, more than enough to cover the $401.7 million in current liabilities. Interestingly, long-term liabilities are reported at -0-. In addition, the company has almost $1 billion other current assets, actually $823.1 million as reported on the page.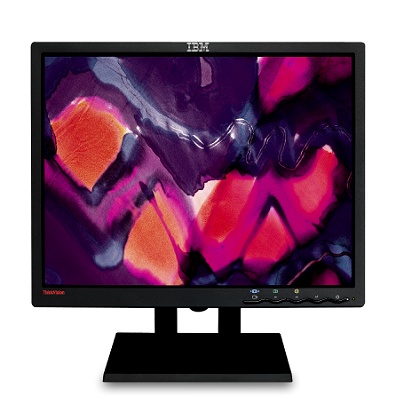 Looking at
Yahoo "Key Statistics" on CDWC
, we can see that this is a large cap stock with a market capitalization of $5.05 billion. The trailing P/E appears reasonable at 21.55 (although the growth rate isn't that high it is still in the teens), the forward (fye 31-Dec-06) P/E is 17.76, and the PEG (5 yr expected) is a reasonable 1.03.
According to Fidelity, CDWC is priced reasonably on a Price/Sales ratio relative to other constituents of the "Computers Wholesale" industrial group. This group is topped off by Electronics for Imaging (EFII) with a Price/Sales of 3.2, Palm (PALM) at 1.1, CDWC at 0.8, Ingram Micro (IM) at 0.1, and Tech Data (TECD) also at 0.1.
Other facts from Yahoo include the shares outstanding at 81.54 million with 63.42 million that float. Currently there are 3.97 million shares out short, equivalent to 6.30% of the float, or 4.8 trading days of volume. This is above my 3 day significance level and may be a bit of a squeeze on the shorts with this release of good news.
Yahoo does show that the $.43/share dividend is yielding 0.76%, and the last stock split was a 2:1 in June, 2000.
Looking at a
"Point & Figure" chart from Stockcharts.com on CDWC
:


the chart appears to show a strong move between March, 2003, when the stock bottomed at around $37, to a peak at $73 in March, 2004. Since then the stock has pulled back to $52 in April, 2005, but is now breaking through resistance at the $63 level, and looks to be heading higher, at least over the short time. The chart, imho, looks mildly bullish but certainly not overextended. I would like to see the stock stay above the $55 level on its next pullback and move to higher short-term highs.

So what do I think? The stock did make a nice move higher today on what appears to be a solid earnings report. The rate of growth is probably sustainable imho, the record the past five years looks nice with a steady picture of revenue growth and an almost uninterrupted picture of earnings growth. For the "icing on the cake" the company has initiated and is increasing its dividend!

Free cash flow is strong, and the balance sheet looks nice with the cash on hand able to pay off all of the current liabilities; the company does not have any long-term liabilities per Morningstar. Valuation also looks nice with a moderate P/E in the low 20's and a PEG just barely over 1.0. The Price/Sales ratio is moderate and reasonable in the industrial group that CDWC finds itself. Finally, the chart looks at least short-term bullish imho. Certainly not over-extended, but maybe not yet convincingly on an upturn. In addition, there are a lot of shorts out there that will need to cover by buying back shares. All in all, the picture looks promising to me. Of course, I am now at 25 positions, and am not in the market to buy anything.

Thanks so much for stopping by! If you have any questions or comments, please feel free to leave them on the blog or email me at bobsadviceforstocks@lycos.com.

Bob

Posted by bobsadviceforstocks at 10:23 PM CDT |
Post Comment
|
Permalink
Updated: Tuesday, 19 July 2005 10:29 PM CDT