July 27, 2005 Anteon Intl Corp (ANT)
Hello Friends! Thanks so much for stopping by and visiting my blog,
Stock Picks Bob's Advice
. As always, please remember that I am an amateur investor, so please consult with your professional investment advisors prior to making any investment decisions based on information on this website.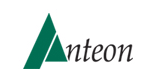 I have recently received a lot of email inquiries about "how" I pick a stock, and "why" and things like that. Let me try, once again and go over my thinking using a stock that seems to meet the requirements today.
My first stop in the process of finding a stock to discuss is to review the list of top % gainers. In this particular case, I found a stock to discuss on the
list of top % gainers on the NYSE
today. Anteon International Corp (ANT) closed today at $47.86, up $2.06 or 4.50%, enough to make the top % gainers list. I do NOT own any shares of ANT nor do I have any options on this company.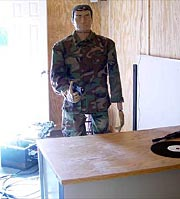 What drove the stock higher today was the announcement of
2nd quarter 2005 results
before the opening of trading. ANT reported revenues for the second quarter ended June 30, 2005, of $368.6 million, a 21.2% increase from $304.2 million last year same quarter. Net income climbed 36.2% to $20.0 million vs. $14.7 million in the same period last year. Fully diluted earnings per share came in at $.53/share vs. $.39 in the prior year, a gain of 35.9%.
In addition, Anteon's management raised full year 2005 revenue guidance to between $1.465 and $1.49 billion, and raised earnings expectations to $2.01 or higher. A great earnings report
combined
with raised guidance is almost always a sure sign of success!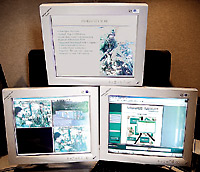 O.K. so what does Anteon do anyway? This company is a military contractor and receives contracts from the Air Force and Navy among other branches of the military. According to the
Yahoo "Profile" on ANT
, Anteon "...provides information technology solutions, and systems engineering and integration services to government customers. It designs, integrates, maintains, and upgrades systems for national defense, intelligence, emergency response, and other government missions."
At this point we know that Anteon had a great quarter and made a nice move today. But what about longer-term? It is this historic record of revenue and earnings growth that suggests a possible persistence of this performance which I believe is the basis for stock price appreciation.
Anyhow, for this information I like to turn to Morningstar.com, and the particular information I like to use is on the
"5-Yr Restated" financials
page. Here we can see that the revenue stream starts in 2001 at $.7 billion and has been steadily growing each year to the current $1.33 billion in the trailing twelve months (TTM).
The earnings record is not as long but shows growth from $.98 in 2003 to $1.78 in the TTM.
Free cash flow which was a negative $(5) million in 2002, has improved substantially to $65 million in the TTM.
Looking at the balance sheet as presented on Morningstar.com, we can see that the company has $35.1 million in cash and $314.6 million in other current assets, plenty to cover both the $180.7 million in current liabilities
and
the $176.1 million in long-term liabilities.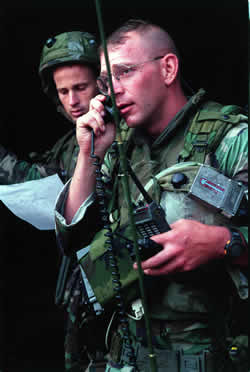 What about "valuation"? Looking at
Yahoo "Key Statistics" on ANT
, we can see that this is a mid cap stock with a market capitalization of $1.75 billion. The trailing p/e is moderate at 26.90, with a forward p/e of 21.27 (fye 31-Dec-06). The PEG is reasonable at 1.37.
Insofar as the Price/Sales ratio is concerned, as I have mentioned elsewhere,
Paul Sturm has discussed the Price/Sales ratio on Smart Money
, and suggests it is the valuation relative to other members of the particular industrial group that determines whether the stock has a reasonable, cheap, or expensive valuation in regards to this parameter.
Using my Fidelity brokerage account for this data, I found that ANT is in the "Information Technology Services" group. The top Price/Sales value is SRA Int'l (SRX) at 2.4, followed by Affiliated Computer Services (ACS) at 1.5, Anteon (ANT) at 1.3, Computer Sciences Corp (CSFC) at 0.6, and at the bottom of the heap is Electronic Data Services (EDS) with a Price/Sales ratio of only 0.5. Thus, ANT appears to be in the middle of this particular group.
Other statistics from Yahoo show that there are 36.51 million shares outstanding with 32.17 million of them that float. Of these there were 2.17 million shares out short as of 5/10/05, representing 3.6 trading days or 6.10% of the float. This appears to be mildly significant (slightly over my "3-day rule").
No cash and no stock dividends are reported on Yahoo.
Taking a look at a
"Point & Figure" chart on Anteon from Stockcharts.com
: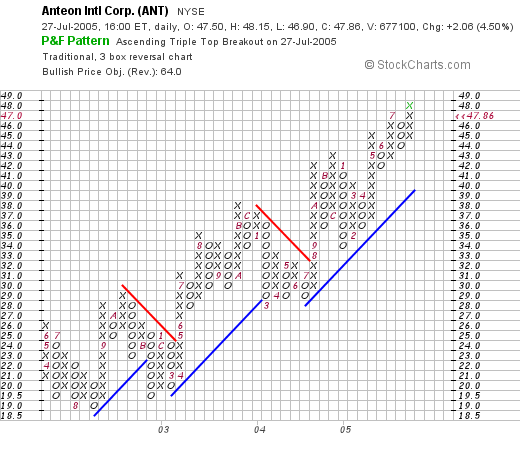 We can see that this stock really has been trading steadily higher from August, 2002, when it was at $19, to its current level of $47.96. This graph looks strong yet not overvalued to me.

So what do I think? Well, I am not trying to politically correct or incorrect here, but Anteon does seem to fit the bill. If one subscribes to this type of security spending as cyclical, we could be late in the cycle. However, if this is going to be a persistent expenditure, this company could continue to grow for many years.

In summary, the stock moved nicely today on a great earnings report and also raised guidance. The past several years have been strong both in regards to revenue and earnings growth. The company is free cash flow "positive" and the balance sheet looks nice. Valuation is reasonable if not cheap and the chart looks solid. These are the things that I like to use on this blog!

Of course, I am at 25 positions now, and am not in any type of position to be adding a new stock. However, if I were....you know how badly that nickel always burns a hole in my pocket! LOL....Please email me at bobsadviceforstocks@lycos.com if you have any questions or comments.

Bob