November 16, 2005 Gilead Sciences (GILD)
Hello Friends! Thanks so much for stopping by and visiting my blog,
Stock Picks Bob's Advice
. As always, please remember that I am an amateur investor, so please remember to consult with your professional investment advisors prior to making any investment decisions based on information on this website.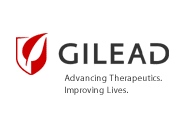 I was looking through the
list of top % gainers on the NASDAQ
today, and came across Gilead Sciences Inc. (GILD), which closed at $55.63, up $3.99 or 7.73% on the day. I do not own any shares nor do I have any options on this stock.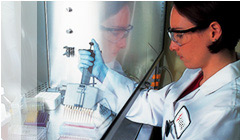 According to the
Yahoo "Profile" on Gilead
, the company is "...a biopharmaceutical company, engages in the discovery, development, and commercialization of therapeutics for patients suffering from life-threatening diseases primarily in North America, Europe, and Australia. It focuses its research and clinical programs on anti-infectives."
What drove the stock higher today, was the
announcement of the settlement with Roche over Tamiflu
(oseltamivir phosphate), one of the main medications possibly effective against avian influenza. Gilead was responsible for the invention of Tamiflu and licensed its production to Roche in 1996. As
further reported
:
Gilead will accept a revised royalty structure and a co-promotion option and will receive $80 million in additional royalty payments for prior Tamiflu sales. The royalty rate rises to a range from 14% to 22%, up from approximately 7% to 20%, according to Piper Jaffray.

In addition, Tamiflu royalties will now be based on increasing sales; previously it was a function of sales as well as cost of goods sold (COGS).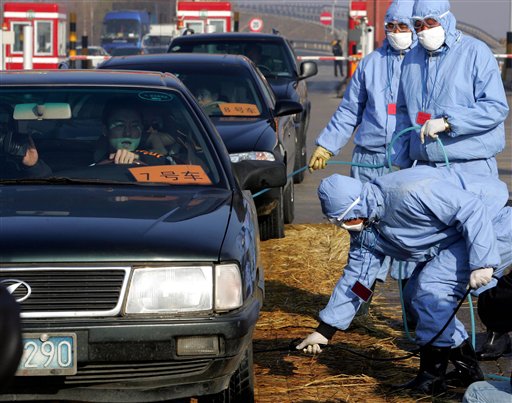 Demonstrating timeliness of this entire situation, was the
report today
:
(AP) China confirmed its first two human cases of bird flu on the mainland Wednesday, including at least one fatality, as the government raced to vaccinate billions of chickens, ducks and other poultry in a massive effort to stop the spread of the virus.

The government suspected a third case of bird flu in a 12-year-old girl who died, but her body was cremated before it could be tested.
The worldwide demand for Tamiflu medication is difficult to measure, but it is immense. As
reported on Bloomberg
last week:
Roche said today that it will charge 15 euros ($17.65) for a 10-capsule course of its antiviral drug in richer nations, and 12 euros in less developed nations. More than 150 third parties are interested in gaining licenses to make Tamiflu under license, the company said earlier this week.
And due to worldwide demand for Tamiflu, the number of dosages being ordered by governments worldwide is rather amazing. Roche is ramping up production as fast as it can. As
reported
on November 9, 2005:
In a clear bid to ease the pressure, the normally highly secretive Roche has been revealing increasing amounts of detail about its production process and capacity.

Earlier this week, it disclosed that in 2007, its annual output will reach 300 million treatment courses of Tamiflu a year.

On Wednesday it went a step further, disclosing publicly for the first time previous, current and future output capacities.

Production has been ramped up from 5.5 million treatment courses in 2002 to 18 million in 2003, 27 million in 2004 and 55 million this year, said Jan van Koeveringe, head of technical operations for the global pharmaceutical team.

The company will be able to produce 150 million treatment courses in 2006 and reach 300 million a year in 2007, he said.
Go ahead. You do the math!
But just as important for this blogger, the company fits into our criteria of selecting a stock.
On October 18, 2005, GILD
announced 3rd quarter 2005 results
. For the quarter ended September 30, 2005, total revenues came in at $493.5 million, up 51% from total revenues of $326.2 million for the third quarter of 2004. Income for the quarter was $179.2 million or $.38/diluted share. This was up from net income of $113.2 million, or $.25/diluted share in the same quarter the prior year. This was a solid quarter even
without
the just announced Tamiflu news!
How about longer-term? Looking at the
Morningstar.com "5-Yr Restated" financials on Gilead
, we can see the steady, and impressive growth in revenue from $.2 billion in 2000 to $1.6 billion in the trailing twelve months (TTM). Earnings have been a bit erratic with $(.16) reported in 2000, turning profitable in 2001 and 2002, then dropping back to a loss of $(.18)/share in 2003. Since then, earnings have increased very dynamically to $1.24/share in the TTM.
Free cash flow, while also a bit erratic, has recently increased strongly from $57 million in 2002 to a significant $753 million in the TTM!
The balance sheet is
gorgeous
with $1.8 billion in cash and $595 million in other current assets balanced against $261.2 million in current liabilities and $34.2 million (!) of long-term debt.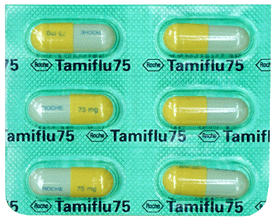 Taking a look at some
"Key Statistics" from Yahoo on Gilead
, we can see that this is a large cap stock with a market capitalization of $25.47 billion. The trailing p/e is a bit rich at 40.46 (but with the current and anticipated growth....will this matter?) and the PEG as reported by Yahoo is also a bit rich at 1.70. But I still wonder what earnings will do with just the Tamiflu deal alone.
According to
Fidelity.com eresearch website on GILD
, the stock is in the "Biotechnology" industrial group, and is rich in valuation on a Price/Sales ratio basis within this group. Topping the group is Genentech (DNA) with a Price/Sales ratio of 17.1. Gilead (GILD) follows at 13.7, then Amgen (AMGN) at 8.5, Medimmune (MEDI) at 7, and Biogen Idec (BIIB) at 6.3. Even so, I still find it difficult to properly price the sales potential on this particular stock. (I think I have been overwhelmed by this one ;), all sense of rational thought is being blown away!).
Looking back at Yahoo for some additional numbers, we find that there are 457.92 million shares outstanding with 10.06 million (as of 10/11/05) out short representing 2.8 trading days of volume or 2.20% of the float. This doesn't look very significant to me.
No cash dividend is paid and the last stock split was last year on 9/7/04 when the company split 2:1.
What about a chart? Looking at a
"Point & Figure" chart from Stockcharts.com
: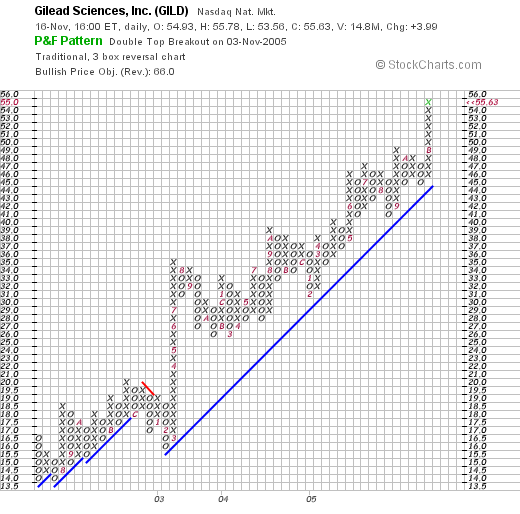 We can see a very strong chart with the stock climbing from $4.00/share in July, 2002, to the current $56 level. the stock has not broken down and continues to barrel ahead strongly!

So what do I think? Well, I could say I was infatuated, but maybe I am just "in love" :). Seriously, the news on this stock is rather strong, with the profit potential of this licensing deal with Roche impressive. Underlying this, the company has strong fundamentals with a great last quarter report, fabulous Morningstar.com evaluation with steady five year results, strong and growing free cash flow, and an impeccable balance sheet. The chart as noted is beautiful.

Only going against this stock is a PEG over 1.0, a P/E in the 40's, and a Price/Sales near the top of its group.

I like this stock in spite of all that. And if only I had a buy signal from my own portfolio, this is the kind of company I might be purchasing! Thanks so much for stopping by. I hope I didn't get too melodramatic on this particular stock pick. Remember, the valuation of this stock is rich and is priced for perfection. However, if perfection should arrive.....well you know the rest of the story! If you have any questions or comments, please feel free to leave them on the blog or email me at bobsadviceforstocks@lycos.com.

Bob